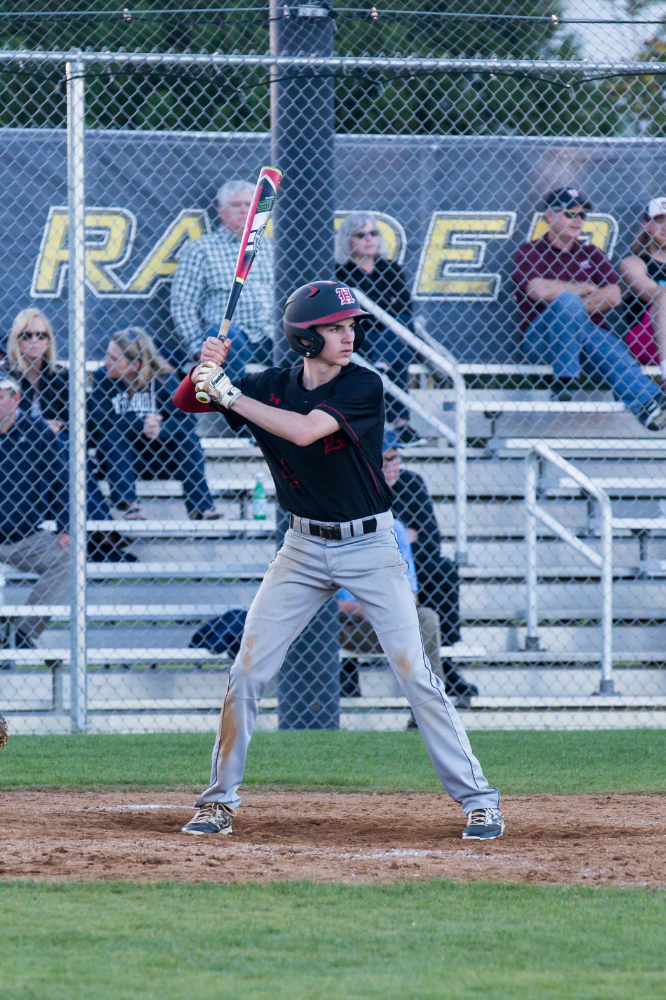 By Owen Gotimer
LoCoSports Editor-in-Chief
[twitter-follow screen_name='BigO_Gotimer']
Leesburg (May 20, 2017) — Coming off an early week loss to Loudoun County High School, which ended their run at the program's first regular season conference title, the Heritage High School baseball team exacted revenge on their crosstown rivals on May 19, as the No. 3 Pride put on a display, upending the No. 2 Raiders, 10-5, in Leesburg.
"We were mad. We came out with fire," Heritage junior centerfielder Colin Shea said. "We didn't want to go home. We weren't ready for that. None of us are ready for that."
In the top of the first inning, Shea – who is 7 for his last 8, wielding the hottest bat in the Pride lineup – once again lead off the game with a single.
"I was doing a little too much with my swing before. I was swinging as hard as I could," Shea said. "These last couple of games, I've just settled down and taken nice easy hacks, and I just found some holes. It's nice when you have guys hitting behind you too."
However, much like in their May 15 loss to Loudoun County, Heritage failed to execute a sacrifice bunt before the Raiders picked up the second out of the frame on a pop fly to second base.
But with two outs, the Pride rallied, stringing together four hits and driving in four runs to give Heritage the early lead.
"Getting and keeping a big lead like that is really helpful when you're on the mound," Heritage senior starter Cameron Taylor said. "When you let runners on with a four-run lead, there's less pressure on you and you can just pitch."
Taylor used the four-run lead to his advantage, settling in early on the mound, allowing just one run following back-to-back leadoff walks in the first – the second an intentional pass to Loudoun County junior shortstop Will Schroeder.
"With a guy like Cameron Taylor on the mound, putting a four-spot up on the board in the first, allows him to go out there and throw his game," Loudoun County head coach Nick Price said.
Taking a 4-1 lead into the second, Heritage continued to swing the bat well, as Shea once again singled before senior first baseman Nate Craner knocked him in with a single of his own.
"Colin had a great start this year and a rough middle stretch," Heritage head coach Ryan Price said. "But he stuck with it, and we stuck with him in the leadoff spot believing in his ability to get on base. He's been really hot this week."
With the additional run support, Taylor continued to settle in on the mound, blanking the Raiders in the third, fourth and fifth innings.
"We got a great start out of Cameron. He was commanding the zone great tonight," Ryan Price said. "He kept us in the ball game, and we were able to play defense behind him."
Taylor – who doesn't crack the Heritage lineup very often – also supported his own cause in the Conference 21B semifinal, driving in four runs on two hits, including a two-out, two-RBI double in the fourth.
"I've always thought Cam was a great hitter. He doesn't get a ton of opportunities, but he does the best he can with the limited at-bats he gets," Ryan Price said. "Fortunately, it's hard to crack this line up because we have a lot of guys that are swinging it really well."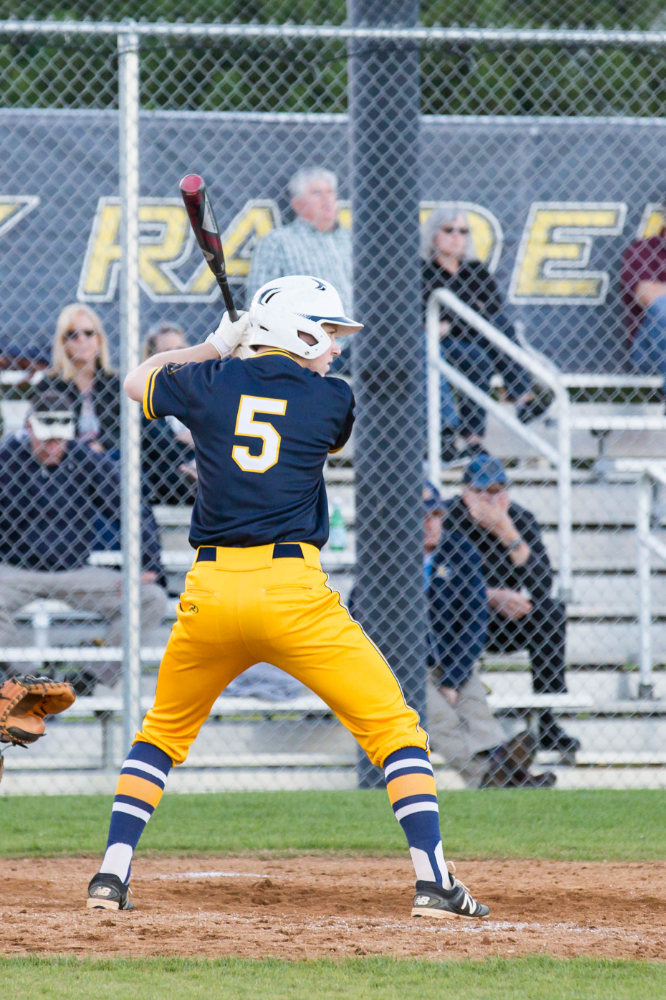 As Taylor neared his pitch count limit, and with the heart of the Raiders' order due up in the seventh, Heritage went to its closer freshman Dylan Saale – who struggled in his start against Loudoun County just four days earlier.
The Raiders were not ready for their season to end as they took advantage of some Heritage miscues, pushing across three runs in the seventh.
"Our guys knew the season was on the line," Nick Price said. "The best thing to do is to go out there and give your all. We did our best to fight back, but we just ran out of outs."
The Pride win means No. 3 Heritage advances to the Conference 21B championship game on May 23, when they will host No. 5 Rock Ridge – who upset No. 1 Loudoun Valley on May 20 – with a VHSL 4A West region berth on the line.
"We're happy to have another day to play. We've bought ourselves a little time here," Ryan Price said. "Rock Ridge certainly has a shutdown pitcher and runs are going to be at a premium. We're going to have to find ways to get guys across the plate."