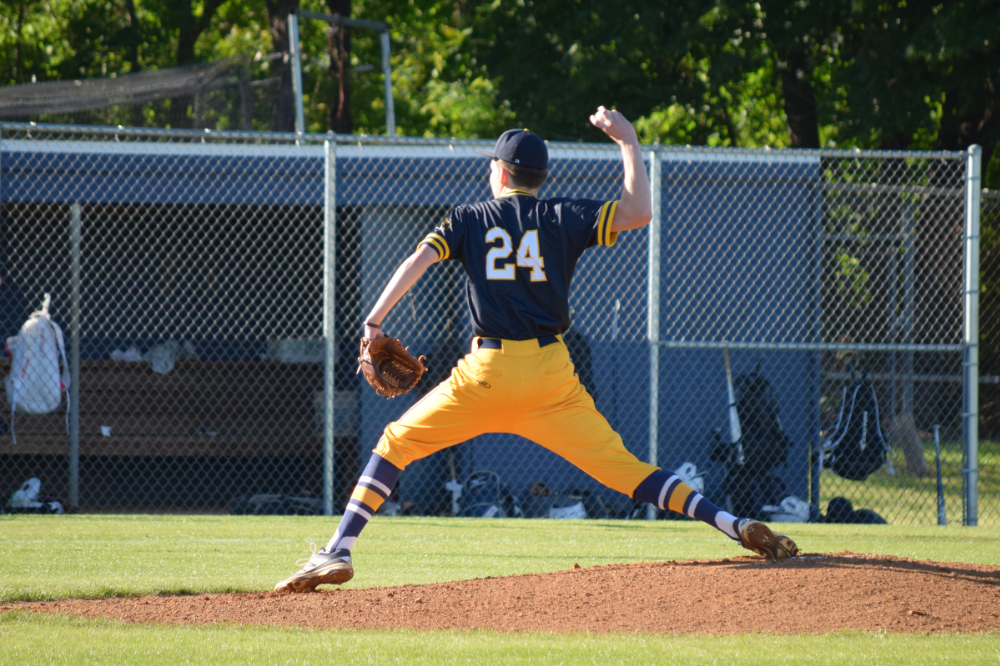 By Owen Gotimer
LoCoSports Editor-in-Chief
[twitter-follow screen_name='BigO_Gotimer']
Leesburg (May 17, 2017) — Pitching with a lead is something any pitcher knows helps relieve pressure. And what better way for Loudoun County High School junior starter Ben Bradford to get that early relief in a must-win game over Leesburg-rival Heritage High School on May 15 than by way of a two-run homerun off the bat of junior shortstop Will Schroeder in the bottom half of the first inning.
The Raiders carried Schroeder's momentous home run and Bradford's 6.2 innings of two-run baseball to victory over the Pride, 7-2, in the Conference 21B match up in Leesburg.
"At this park here, it's very hard to hit it out. That home run set the tone for the game," Loudoun County head coach Nick Price said. "It gave us the momentum early, when we needed to get it going."
Schroeder's first-inning homer was the second of ten hits for the Raiders, who gave Heritage freshman starter Dylan Saale an early exit in the fourth inning.
"Hats off to County. When it counted, they showed up and played loose," Heritage head coach Ryan Price said. "They put the ball in play and were patient enough at the plate to draw some walks."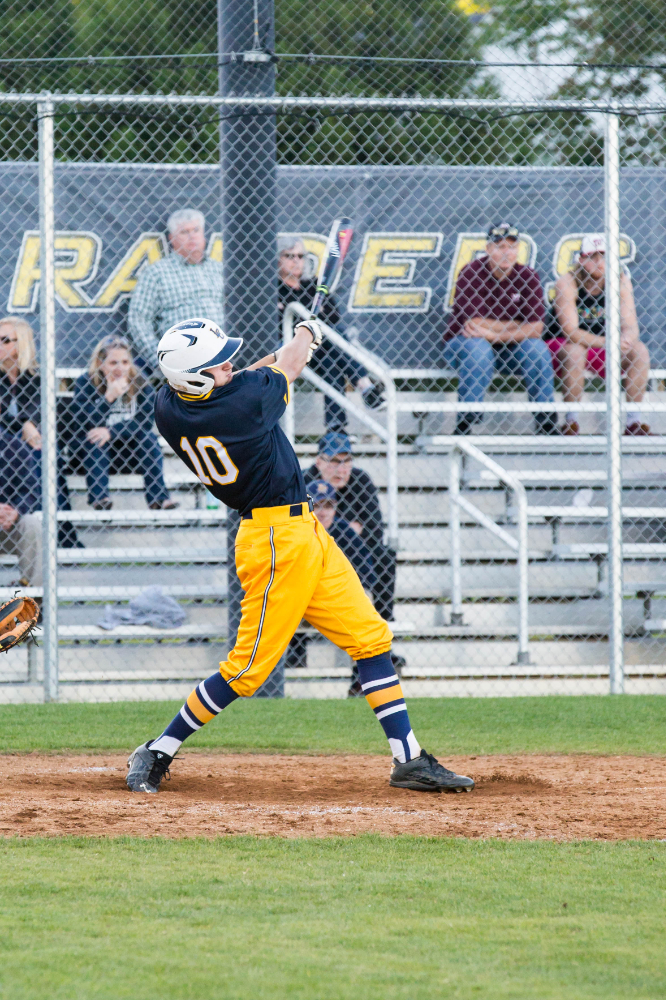 While Heritage junior centerfielder Colin Shea – who went 4-for-4 with a run scored – and senior catcher Kyle Gotimer – who went 2-for-4 with an RBI – led the Pride's fighting chance, Bradford continued to keep the Heritage offense in check all night.
"My curveball was really on tonight, and I feel like I hit my spots and kept them off balance," Bradford said. "I just treated it like any other game and just went out there and pitched."
Bradford – who transferred to Loudoun County before his sophomore year – missed the 2016 season with an injury.  But in this must-win conference clash, Bradford was impressive, and most impressive when he had to navigate the Heritage line up with guys on base.
After allowing hits in four of his first six innings, Bradford pitched his way out of jams, not allowing a run until a sacrifice fly drove one in with two outs in the seventh.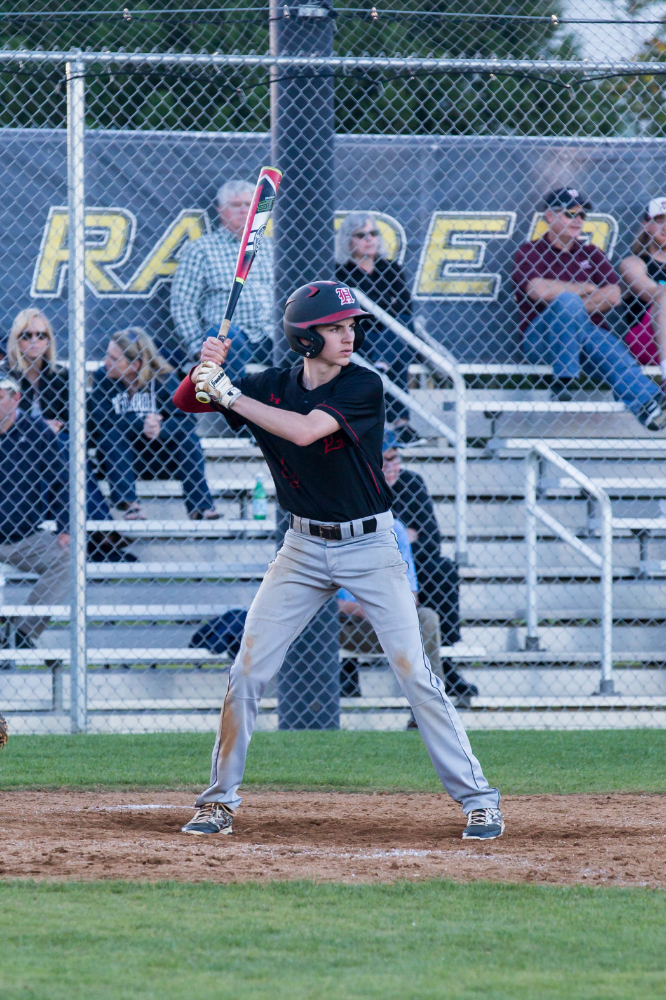 "He's kind of been an unknown for us. He's gotten some spot starts, and he's just really come out and stepped up," Nick Price said. "Big game tonight and we had all the confidence in him going out there. He mixes his pitches up, hits his spots, and he's a tough guy to face when he has all his pitches working."
Loudoun County – who earned the No. 2 seed in Conference 21B following a May 16 loss to No. 1 Loudoun Valley – will have a bye in the first round of the conference tournament. On May 19, the Raiders will host the winner of the May 17 meeting between No. 3 Heritage and No. 6 Park View in a Conference 21B quarterfinal.
"It's been a blessing to be on this team. I love my teammates and I love my coaches," Bradford said. "It's been a great ride. Playing for County has helped me grow a lot as a player and a person."