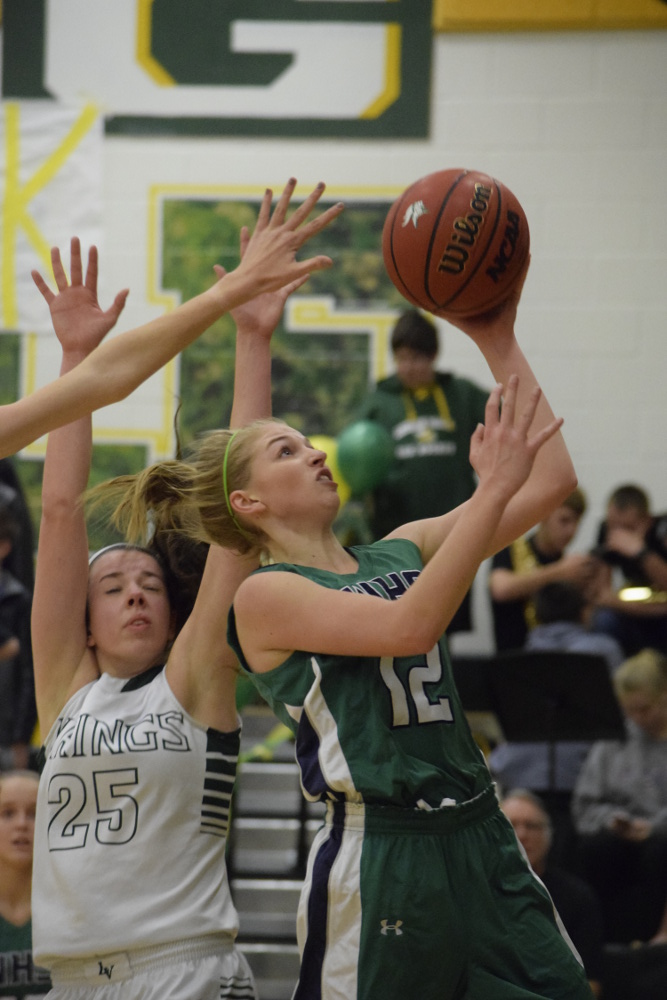 Purcellville (March 17, 2017)- Woodgrove High School senior Camryn Fagan has made a commitment to continue her basketball career at DIII University of Rochester this upcoming 2017-2018 school year.
"Having committed to a college program is such a relief," Fagan said. "I finally feel that all the time, energy and effort that I have put into developing my basketball skills had paid off and has been worth the stress. After having announced my decision, I felt more relaxed on the court and playing was even more fun this [past]season."

Fagan believes that playing for Rochester will open up many opportunities for her in the future.
"University of Rochester is a school that has both an excellent academic program as well as a highly competitive basketball program. It is the perfect size school for me and I knew immediately on my visit to Rochester that it was where I saw myself going to school," the 5-foot-7 point guard said.  "Playing for Rochester will allow me to travel to many of the major cities on the east coast for conference games and experience new things outside of basketball. The campus of Rochester is beautiful and the city of Rochester is very artsy.  I also am a huge fan of snow."
Fagan thinks she will be an asset and bring many qualities to the Yellow Jacket team.
"I hope to add leadership and be able to step in and make contributions with my ability to see the court, pass and defend," Fagan said.
Fagan was influenced to play basketball at an early age growing up in Waterford and has been playing ever since.
"I started playing rec basketball in second grade because my older sisters did,"  Fagan said. "I loved the game so much that I began playing AAU basketball for the Loudoun Freedom AAU team in third grade and have been playing year round since then.
My parents played key roles throughout my basketball career as they both coached me at different points throughout my career.  They put a lot of time into making me the best player I could be and that is what keeps me motivated; making sure I do what I can to make all their work mean something."
Despite Woodgrove finishing this past season 10-11, Fagan still currently holds the school record for the most steals and assists in a single game, season and career.
"Playing for Woodgrove has had its ups and downs like most other high school teams. I enjoyed playing with my sister my freshman year and have loved playing and knowing everyone else that has come through the Woodgrove Basketball program," Fagan said. "I am most proud to have made a difference off the court with the 'One Community-One Cause' breast cancer awareness game against Loudoun Valley where we have been able to raise approximately $10,000 in the last four years for Loudoun Breast Health Network and I hope Woodgrove continues that tradition."