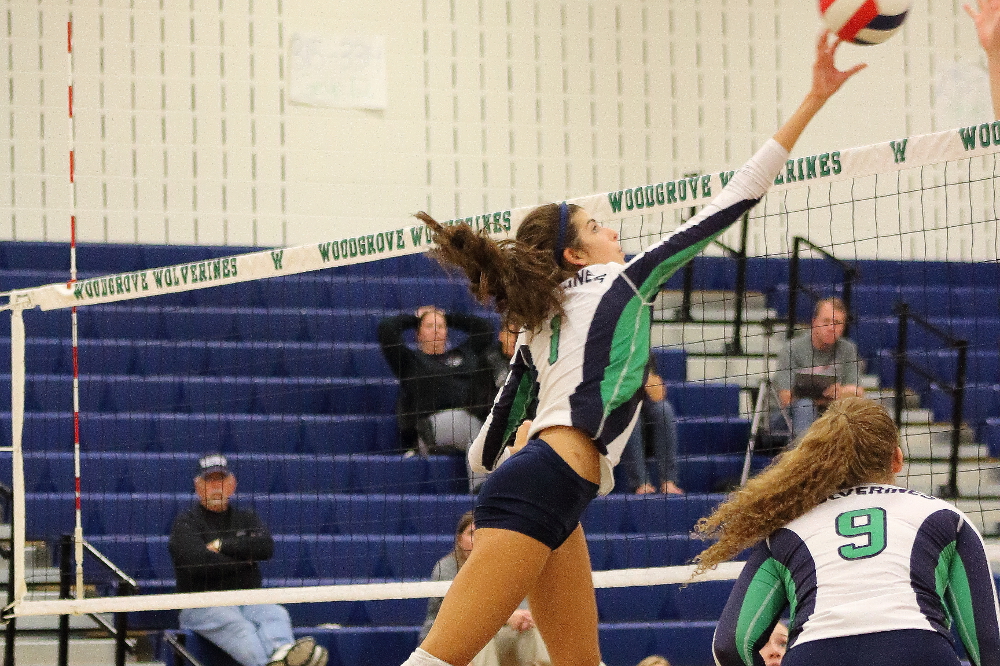 By Sarah Snare
LoCoSports Copy Editor
[twitter-follow screen_name='SarahSnaree']
Purcellville (November 1, 2016) — The Lady Wolverines of the Woodgrove High School volleyball team put up a fierce fight against Frederick County's Sherando High School Warriors in a, 3-0, Conference 21A quarterfinal win on October 31 in Purcellville.
The first set started off slow, with neither side able to establish a lead. The Wolverines matched the Warriors point-for-point as the score remained close up to a 5-5 tie.
Woodgrove soon picked up the pace as University of North Florida beach volleyball commit Carolyn Cain scored kill after kill, securing an eight-point lead for her team. She did not work alone, though. While Cain played impeccable offense, her teammates – junior middle hitter Maddie Erb and sophomore libero Kaleigh Ryan – held strong on defense, with a dig in response to nearly every Sherando spike.
"We had a slow start," Woodgrove head coach Carmel Keilty said. "But as the match went on they got into their groove and they just started playing better and better."
The Warriors did not stay behind for long, recovering the score to 16-16 with the help of senior middle hitter Melissa Gaudette and sophomore libero Jessica Poole. Sherando kept their opponents from regaining too much of a lead, keeping the score close up until Woodgrove claimed the first set 25-22 with a kill from junior middle hitter Eve Lippert.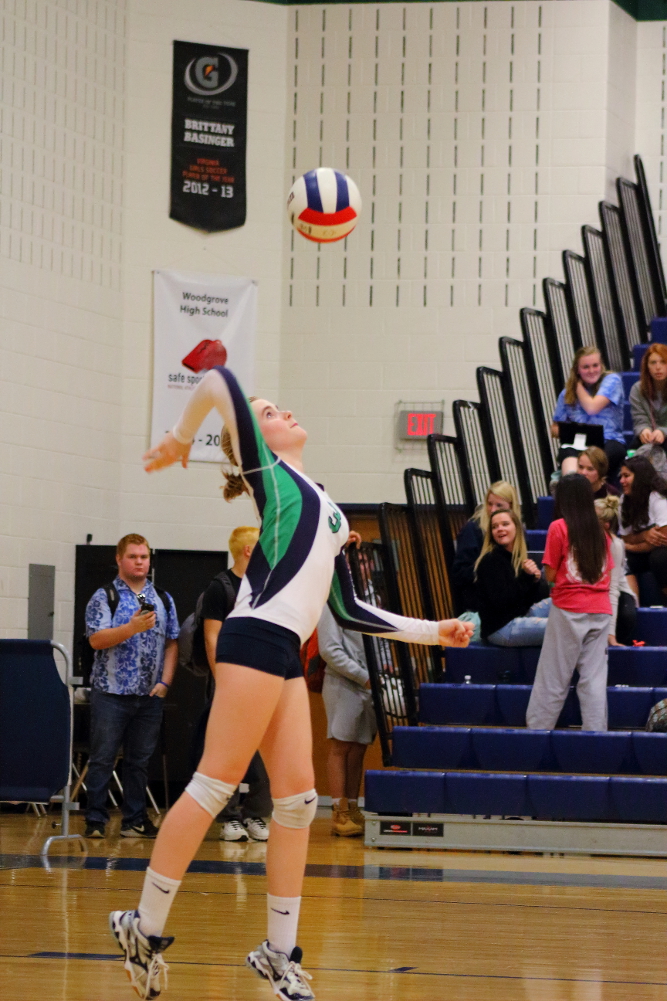 Erb and Cain continued to shine throughout the second set, with two and three kills, respectively, bringing the scoreboard to read 4-0 before the Warriors even knew what was happening. George Mason University commit senior outside hitter Emily Haak joined in the spotlight as she, too, contributed several points to the scoreboard as the Wolverines maintained a 9-4 lead.
"[Erb and Cain] have just been great all year. The seniors, Carolyn and Emily, have come through with good leadership, and Maggie Mengal, she's been consistent all year," Keilty said. "It's really nice. Everybody is contributing. I can pick somebody off the bench to step in and they're helping us out wherever we need it."
This fired up the Warriors as Sherando fought to obtain their first lead of the match, at 10-9, midway through the second set. They did not hold on to it for long, however, as Woodgrove asserted their dominance with even more kills by Cain, Erb and Haak followed by an ace by senior outside hitter Shannon Grady to win the set 25-19.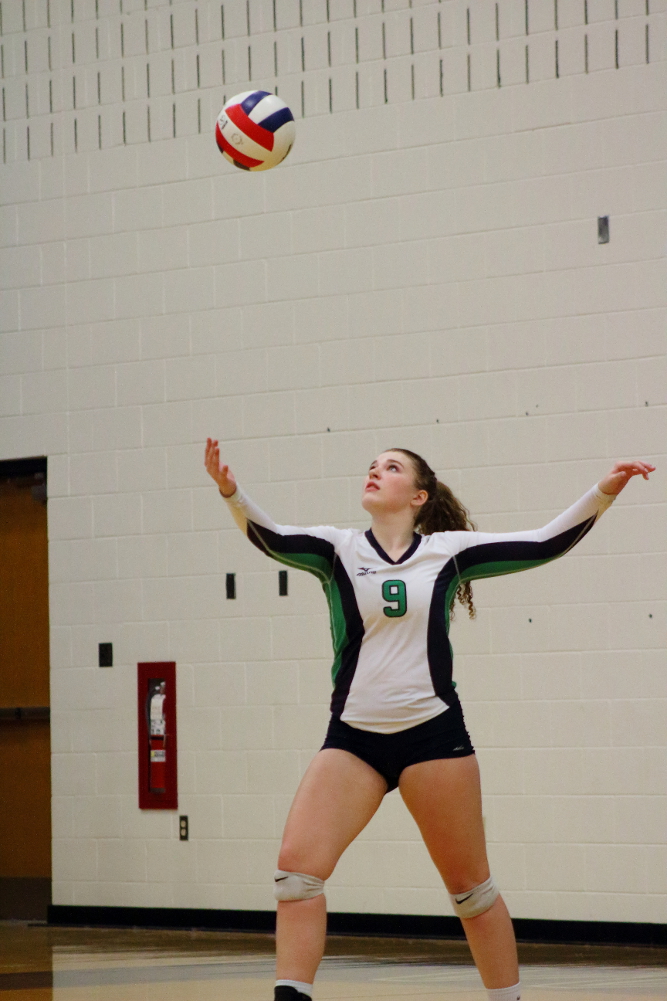 The third set was just as close as the previous two. The Wolverines scored the first three points of the set, but Sherando quickly brought the score to 6-5 in their favor, attaining the Warriors' second lead of the match. With two more kills by Erb and several digs by Ryan, Woodgrove again acquired a lead over Sherando.
From there, the Wolverines racked up point after point. With a final kill by senior middle hitter Brittany Glidden and a ball hit out of bounds by Sherando, Woodgrove emerged from the third set, and the Conference 21A quarter finals, victorious.
The Wolverines will travel to Winchester on Wednesday, November 2 to take on the Pioneers of Millbrook High School in a Conference 21A semifinal.
"We've got to be real, real persistent and really good on defense on Wednesday," Keilty said. "We can beat them. We've taken a game away from them before, so hopefully as we get close to the match time the girls won't get nervous, they'll just play it through. I know they can do it."