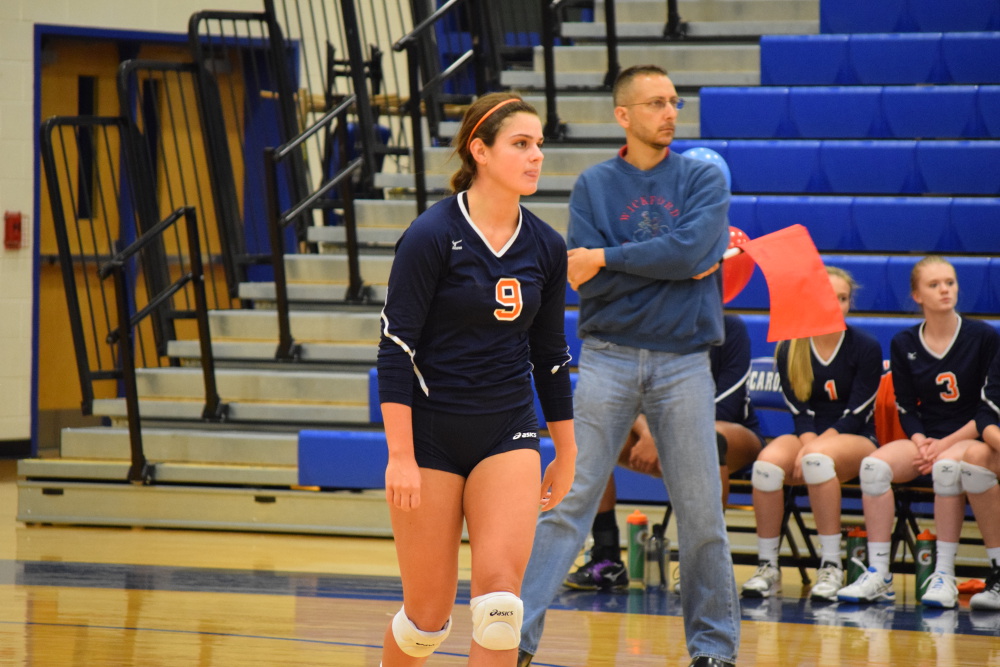 By Owen Gotimer
LoCoSports Editor-in-Chief
[twitter-follow screen_name='BigO_Gotimer']
Leesburg (September 28, 2016) – Tied at one game apiece and trailing 23-20 in the third set, the Briar Woods High School volleyball team found themselves in a tough situation against Tuscarora High School on September 27 in Leesburg. However, Lady Falcon senior hitter Logan Manusky found the desire and edge Briar Woods needed to win pounding away kill after kill before finally sending across her final kill of the set to defeat the Lady Huskies, 27-25. The momentum of the third set comeback proved to be enough for the Lady Falcons, who improved to 3-0 in Conference 14 after taking down the Lady Huskies, 3-1 (19-25, 25-16, 27-25, 25-22).
"I knew Tuscarora was going to be good," Briar Woods head coach Mike Byers said. "They played a phenomenal match, exploiting some of our weaknesses. They really took it to us. Once we found that energy and urgency, we were able to nudge them out a little bit."
After honoring the military and first responders prior to the match, Tuscarora started out on top with a convincing 25-19 win over 2014 VHSL 5A state champion Briar Woods.
"It felt like in the first set, we were going at about 70-, 75-percent. I don't know what we were anticipating," Byers said. "I try to preach to them all the time that we are in one of the toughest conferences in the state."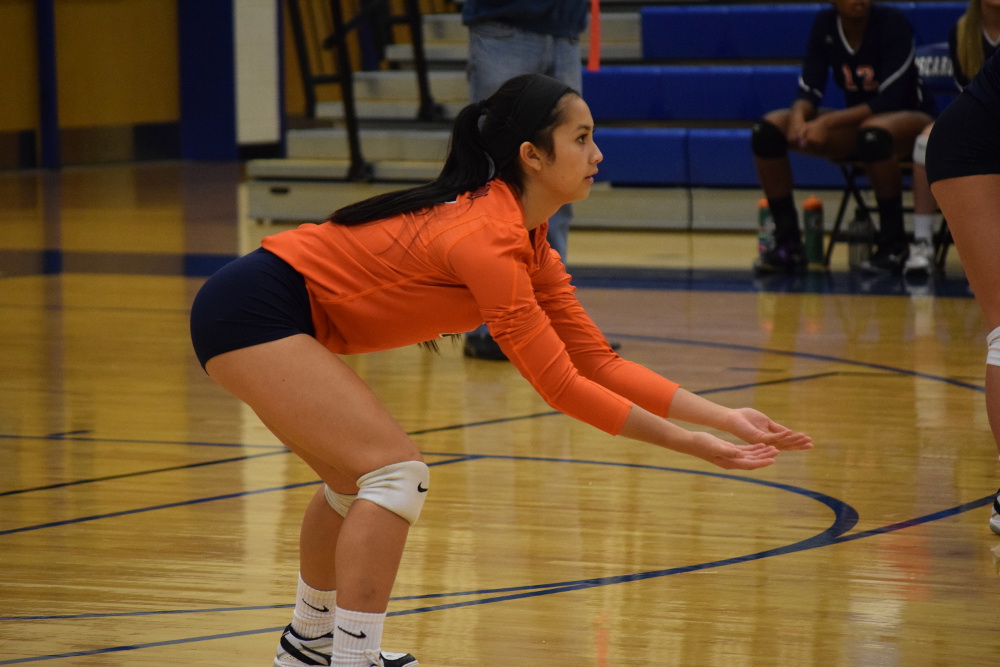 Since 2013, Conference 14 teams have won two VHSL 5A state championships – Stone Bridge in 2015 and Briar Woods in 2014 – and have had two other state runner ups – Potomac Falls in 2015 and Stone Bridge in 2013.
After falling to Potomac Falls in a VHSL 5A North region semifinal and failing to return to the state tournament in 2015, a rejuvenated Briar Woods team is rolling in 2016.
Led by Manusky, the Lady Falcons rallied from deficits in their third and fourth set wins against the Lady Huskies with poise and determination. Manusky – a College of Charleston commit – crushed two kills in the third set to put Briar Woods up 26-25 before hitting a cross court lob off a questionable set which touched down just inside the line to swing momentum towards the Lady Falcons.
"That's the way she is all the time. Logan gives 110-percent. When she steps on the court with a ball in her hand, her goal is to be better than she was when she picked that ball up. She works all of the time, and that's what you see," Byers said. "What you do in practice is what's going to manifest itself in tough situations. What you see from her all of the time, manifested itself out there, and she just took control of that set and won it for us."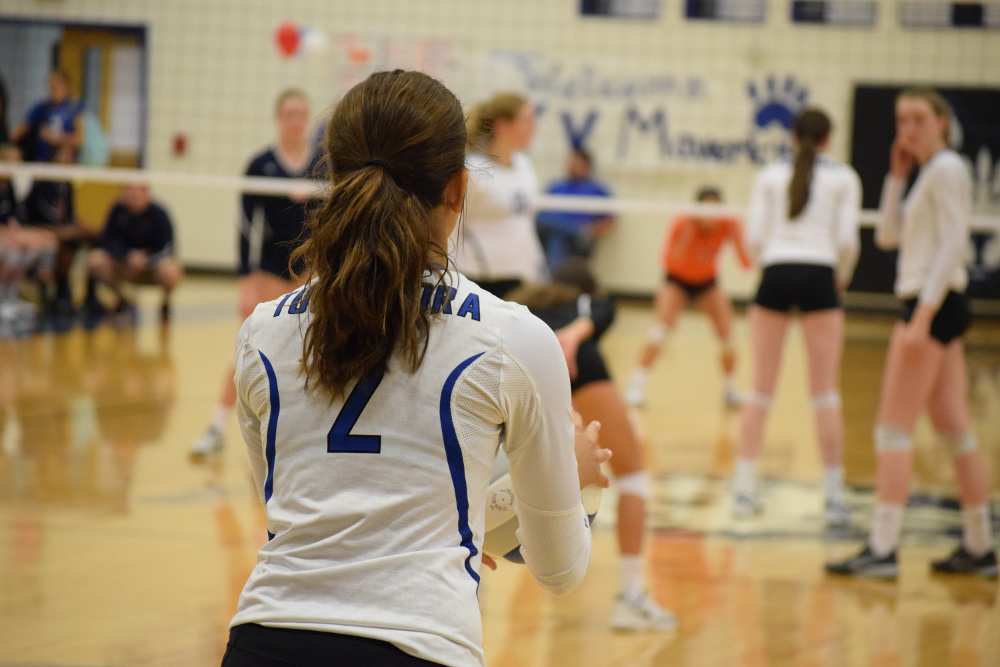 Faced with another challenge in the fourth set, Briar Woods rallied back thanks to the service game of junior defensive specialist Jenny Kabrick midway through what would be the final set of the match.
But even as the current No. 1 ranked team in Conference 14, the Lady Falcons (3-0, 11-0) were challenged by the Lady Huskies (1-2, 11-4-1) throughout the night and will have to face a similar challenge when they host Tuscarora on October 17 in Ashburn.
"You see everybody twice so you try to get through that slate one time," Byers said. "In that second game, you're going to make some adjustments, you know they're going to make some adjustments, but you hope that them knowing that they lost to you once plays on them psychologically if they start falling behind again. It's not a huge advantage in a conference like this, but we'll take any advantage we can get."