Sterling, Va. — Rivalry games always seem to be hard hitting and super competitive. There was no exception when Sterling rivals Dominion High School and Potomac Falls High School met on September 1; if anything the game was even more competitive as points were hard to come by. The Titans just squeaked past the Panthers, 3-0, thanks to a lone field goal by Dominion senior Ramon Blas.
"It feels great to beat our rivals," sophomore defensive lineman Jimmy Christ said.
[adrotate banner="19″]
The tone was set on the game's first offensive play. Dominion senior running back Alex Wertz took the ball and gained 16 yards before a bone jarring hit from a Potomac Falls defender knocked the ball loose and was recovered by the defense. The Titans' defense avoided disaster, forcing a three-and-out following the turnover.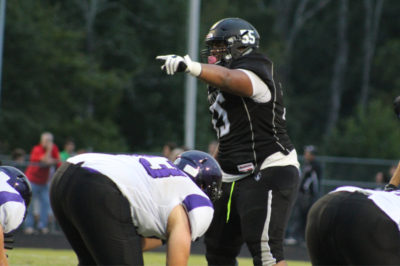 Late in the first quarter, the Panthers' offense got into the red zone with a 21-yard run by senior quarterback Jordan Day.  A few plays later, Dominion defensive back John Trey Hayes intercepted Day's pass in the end zone to end the Panthers' scoring threat.
"It was a good defensive game by both teams," Christ said.
With less than one minute left in the first quarter, Potomac Falls sophomore defensive back Jalen Coker intercepted Dominion senior quarterback Thomas Jarmon's pass intended for senior wide out George Richardson.
Following a Potomac Falls turnover, a scrambling Jarmon found senior wide receiver Jaden Pierre for a 38-yard reception to get the Titans' offense inside the Panthers' 10-yard line. The Potomac Falls defense would only bend and allowed a 22-yard field goal by Dominion senior kicker Roman Blas with just over three minutes left in the first half.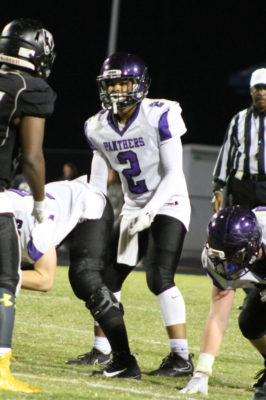 At half time, both offenses combined had just 133 total yards and committed two turnovers each.
The best offensive chance for the Panthers came with nine minutes left in the fourth quarter, when Day pitched the ball out to senior running back Clemont Mpanya, who got to the outside and scored what he thought was a go-ahead touchdown.  However, a holding call negated the touchdown and the penalty ended up pushing the Panthers out of field goal range.
The Potomac Falls offense got one more chance with under two minutes to play in the game. However, the Dominion defense ended any hope of a comeback when senior defensive back Robert Creamer intercepted Day's Hail Mary attempt on fourth down to seal the victory for the Titans.
"We did great," Christ said. " We were able to get two big stops in the fourth quarter to win the game."
Both offenses will look to get going on September 8 when the Panthers (0-2) host the rolling Rams of Riverside High School, while the Titans (1-1) host the Falcons of Fauquier High School.
Scoring:
2Q 3:08 D Roman Blas 22-yard FG