Ashburn, Va. — After watching the Stone Bridge High School softball team play for a state championship in 2013, then-eighth grader Jess Osborne had hopes of returning to the state playoffs in 2014. However, those dreams were cut short by a VHSL 5A North region semifinal loss to Patrick Henry in early June 2014.
In 2015, the Lady Bulldogs once again fell short, losing in the Conference 14 third-place game to Broad Run in late May.
Then in 2016, Stone Bridge defeated a battle-tested Brooke Point team before falling to eventual VHSL 5A state champion Atlee in a region semifinal.
On May 31, 2017, Osborne and the Lady Bulldogs rewrote the script, knocking off Brooke Point, 4-2, in a VHSL 5A North region semifinal to advance to the region championship game and earn a berth to the state playoffs for the first time since their run in 2013.
"We've had four very different teams over my four years here, and this year, it all just came together," Osborne said. "I'm so excited to move on. This is the game we always had to get through, and here we are."
[adrotate banner="9″]
Osborne was a big part of Stone Bridge's success in the region semifinal as the senior righty cruised through five innings, allowing just a bloop single in the fourth.
"It makes everything a lot easier on me out there when I trust my defense," Osborne said. "I was just trusting myself, trusting my legs and trusting Maddy behind the plate."
After a tremendous diving catch by Brooke Point junior second baseman Hailey Marsden ended the fifth inning, Brooke Point junior starter Nicole Lucia hit a two-run home run to put the Blackhawks on the board – Osborne's only mistake of the night.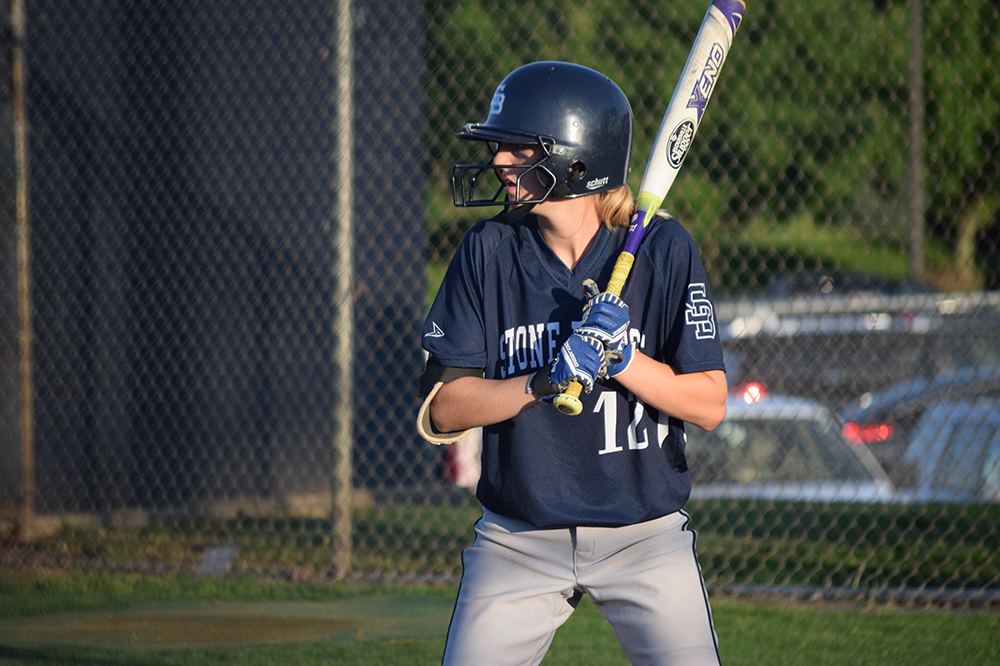 "Jess happened to make one mistake, and it was to their best hitter. That's how it usually happens," Stone Bridge head coach Billy Rice said. "Her mistakes were few and far between. We weren't getting the outside part of the plate, but she really got up in on them and forced them to get the bat head out, so we were able to mix it up with the change up."
And the mistake didn't cost the Lady Bulldogs, who gave Osborne some early run support and some breathing room. Stone Bridge freshman second baseman Olivia Valbak got the scoring started when she drove in freshman centerfielder Lauren Fox and sophomore catcher Maddy Carpe with a two-RBI single in the first.
"I was just trying to hit the first strike I saw to the opposite field because I knew she was a good pitcher," Valbak said. "It was a big deal because it relieved a lot of the pressure on us and gave us a little cushion."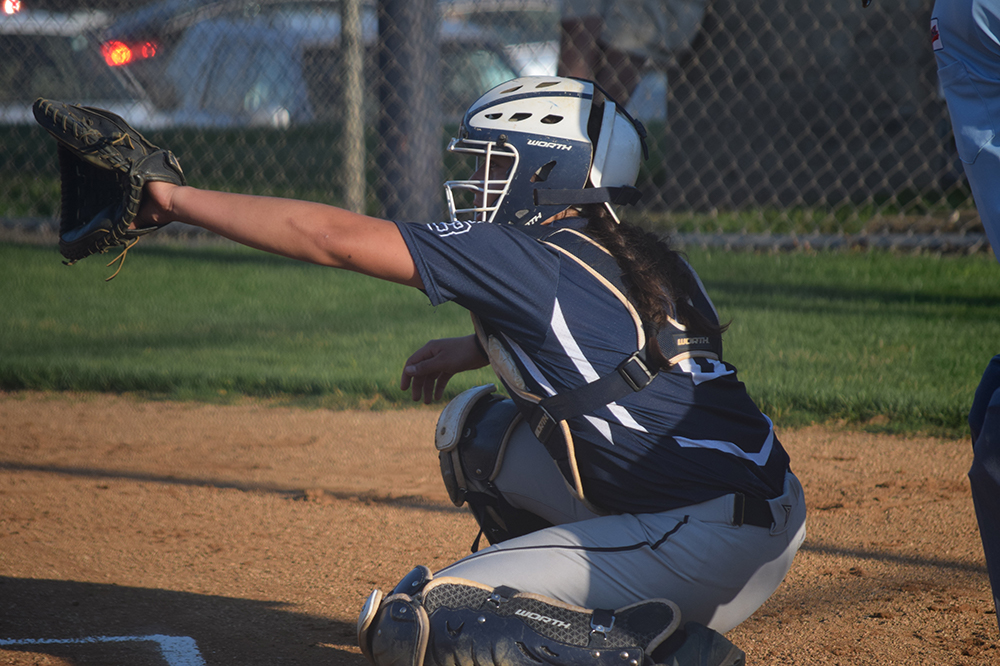 The Lady Bulldogs added to their lead in the third when junior shortstop Allison Kreyer drove in Fox on a groundout. Sophomore first baseman Emily Sappington followed Kreyer with an RBI single, extending Osborne's lead to 4-0.
After the Lucia home run in the sixth, Stone Bridge lifted Osborne in the seventh, to enter the hard-throwing, left-handed Sappington, who retired the first two Blackhawks she faced. A walk interrupted her perfect inning, but Sappington induced a groundout back to the circle to end it.
The region semifinal win earns Stone Bridge a spot in the VHSL 5A state tournament, but also a chance to redeem themselves against Atlee when they host the VHSL 5A North region championship on June 2 in front of a home crowd in Ashburn.
"They're so ecstatic," Rice said. "Jess' class came in right after we made it in 2013. Of course she thought we were going to make it, we were going to make it, we were going to make it. Then finally, senior year, nothing better than riding her there."