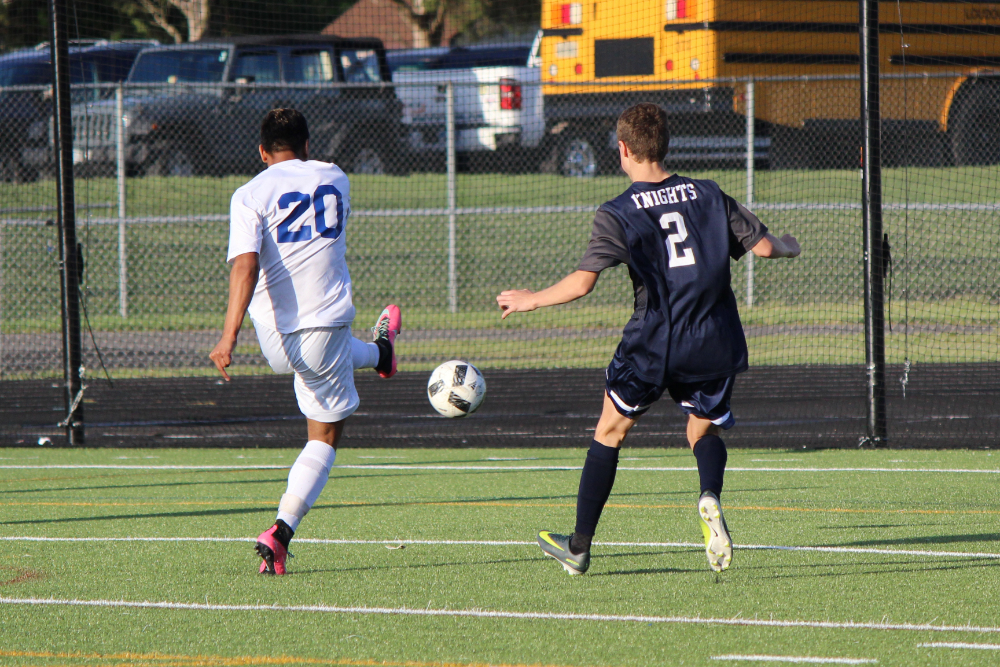 By Michael Pittinger
LoCoSports Staff Writer
[twitter-follow screen_name='MikePitting']
Sterling (May 27,2017) — Park View High School started off their VHSL 4A West region title defense by using three first half goals to defeat John Champe High School, 3-1, in the opening round of the region tournament on May 26 in Sterling.
"I think it was a good game," Park View head coach Arturo Jimenez said. "We played well. John Champe played well and defended well. They did a good job of playing against us."
The Patriots had the Knights on their heels from the opening whistle of the contest.
Park View scored the game's first goal at the six-minute mark, when junior forward Henry Guzman found senior  forward Obdulio Funez in the middle, before Funez set up freshman Elton Quintanilla in the middle of the field for a shot that beat John Champe senior goalkeeper Pedro Villarroel.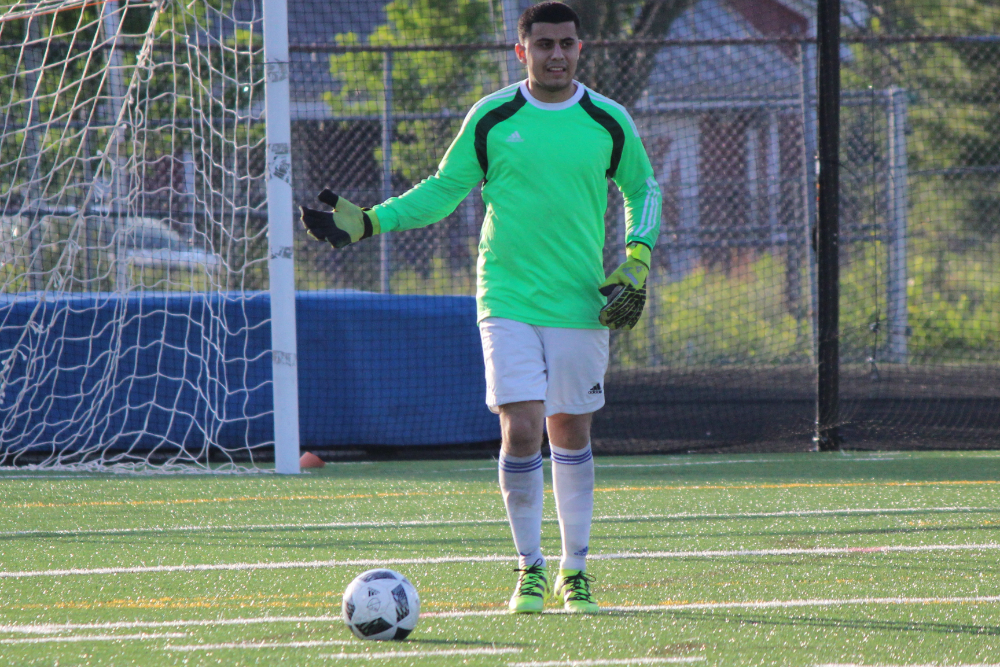 The Patriots offense would continue to work the ball down the field and find the back of the net again, when Quintanilla found Guzman streaking down the middle of field, who took the pass in stride to get passed the Knights defenders on his way to beating Villarroel to put the Patriots up by two goals.
"It was hard to beat John Champe's back line, they played very well," Jimenez said.  "We needed to move the ball from one end of the field to the other, and we did a fairly good job with that."
The Knights — determined not to let it get out of hand — turned up the pressure offensively. John Champe finally caught a break when one of the Patriots defenders pulled down senior midfielder Dorion Dixon on a wide open shot attempt in the box.
Dixon made Park View pay for their mistake as he beat junior goalkeeper Erick Aviles on his penalty kick.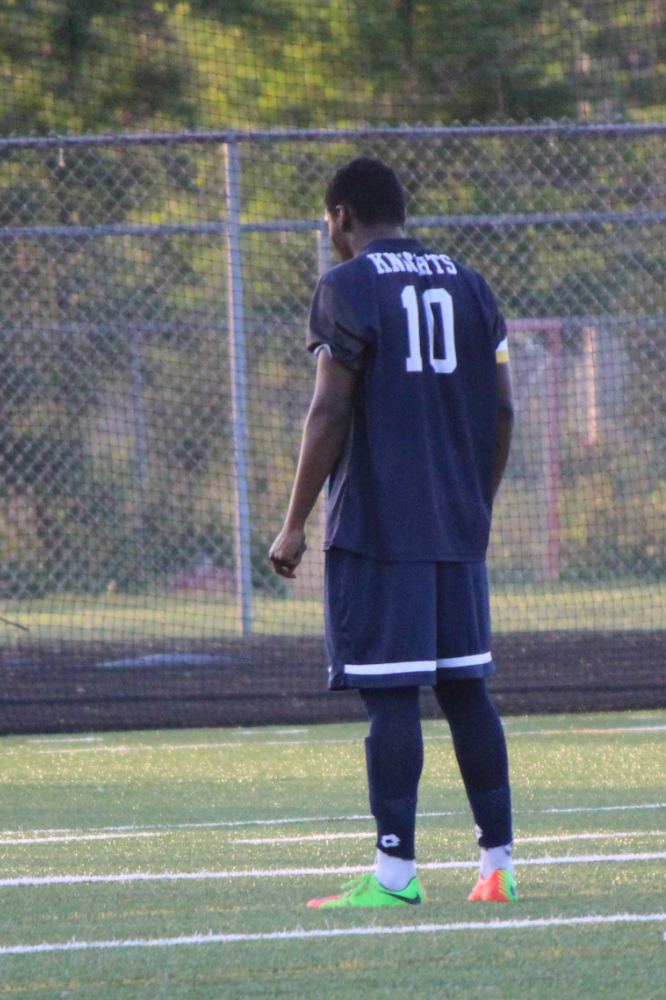 The Patriots, however, did not let the Knights' rally last very long. Within the same minute, Park View junior Carlos Hernandez got past the John Champe defense and found the back of the net to give Park View a two-goal lead heading into halftime.  
The defenses for both teams tightened up in the scoreless second half as neither team was able to get any good looks in the final 40 minutes.
Conference 21B No. 2 Park View will travel to Conference 23 No. 1 Charlottesville to take on the top-seeded Black Knights in a VHSL 4A West region quarterfinal on May 29 in Charlottesville..
"Charlottesville is undefeated and the No. 1 seed," Jimenez said. "So it's like a turnaround from last year when we were undefeated and the No. 1 seed. It should be a good game."
Scoring:
6' PV Elton Quintanilla
20' PV Henry Guzman
38' JC Dorion Dixon (PK)
38' PV Carlos Hernandez