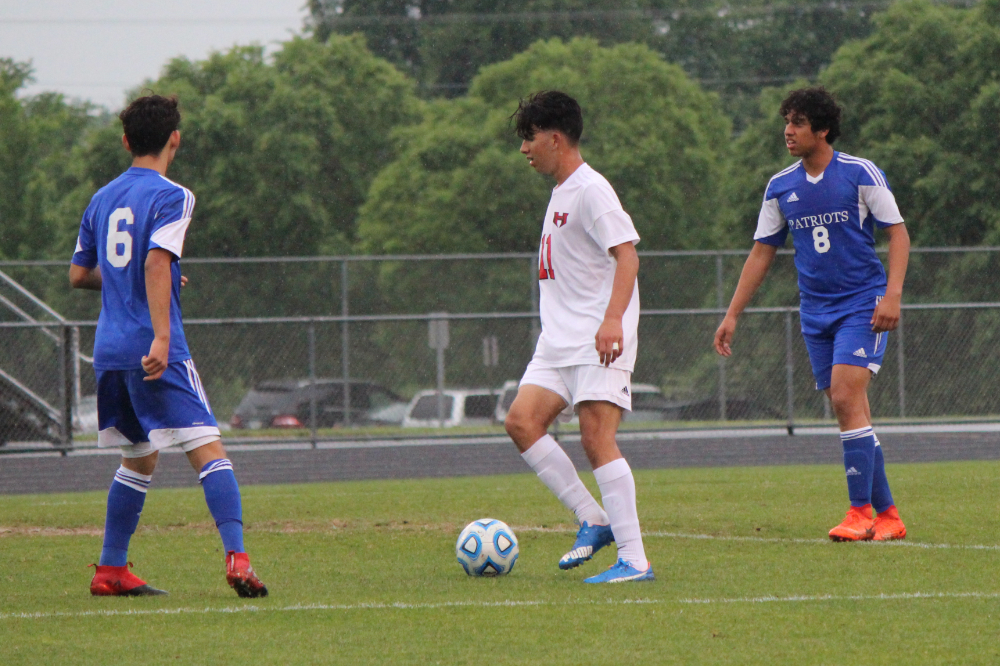 By Michael Pittinger
LoCoSports Staff Writer
[twitter-follow screen_name='MikePitting']
Leesburg (May 24, 2017) – The Heritage High School boys soccer team avenged their 2016  conference championship game loss, when they won the 2017 Conference 21B championship game, outlasting Park View High School, 3-2, on May 23 in Leesburg.
"We really wanted to win something for Heritage," Heritage head coach Betsy Munson said.  "I'm just so proud of everybody for how they played tonight."

The Pride struck first in the just the second minute of the game.
Heritage senior Gabe Splett found himself wide open on a breakaway. Splett wouldn't let the opportunity go to waste as his shot found its way past Patriots junior goalkeeper Kevin Saravia.
"Everybody came out and worked hard," Munson said.
The Patriots would answer in the tenth minute of the first half, when Park View junior Jeison Henriquez split two Pride defenders, before shooting the ball past Heritage junior goalkeeper Brandon Davis to knot the game up at one goal apiece.
Then Saravia made a big save for the Patriots on a Pride breakaway attempt in the 18th minute of the game to keep the score tied at one goal for both teams.
Less than one minute into the second half, Heritage senior Ryan Pyszka broke the tie, giving the Pride the lead and early momentum in the second half.
Heritage junior Eddy Morales didn't waste any time adding an insurance goal when found the back of the net midway through the second half to give Heritage a 3-1 lead over the Patriots with less than 20 minutes to play.
The Pride defense suffocated the powerful offense of Park View by double teaming 2016 VHSL 4A State Player of the year Obdulio Funez every time the ball was on his foot.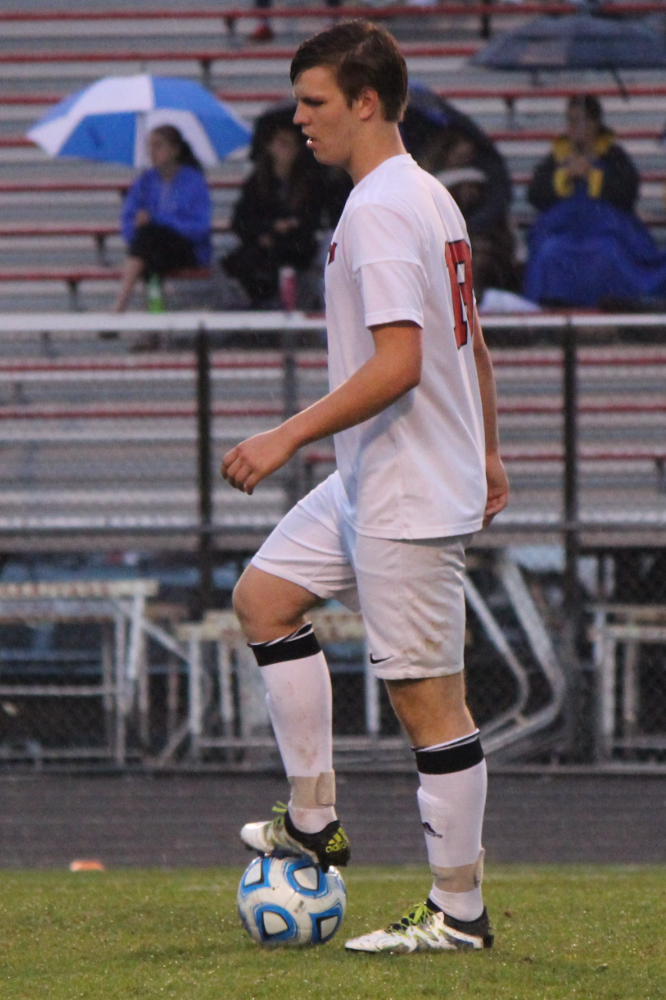 "I told everybody that we are a team of 22," Munson said. "We have t-shirts that talk about family, sacrifice and passion. I told everybody to play like that tonight and they did."
The Patriots finally sustained their offensive pressure on Heritage's end of the pitch for the final eight minutes of the game.
With five minutes to go Park View freshman Elton Quintanilla found open teammate junior Henry Guzman, who evaded a Pride defender and beat the goalie Davis, to pull the Patriots within one.
The Pride defense was determined not to break and didn't let Park View tie the game up with another goal in the final five minutes, as they claimed the 2017 conference title.
"You have to give credit to Park View," Munson said. "Because they are a very good team. Our guys were just ready to play tonight."
Both the Pride and Patriots advance to the VHSL 4A West region tournament. Heritage will host a quarterfinal clash on May 29, as Park View travels for an opening round game on May 26.
Scoring:
2' H Gabe Splett
10' PV Jeison Henriquez
41' H Ryan Pyszka
62' H Eddy Morales
75' PV Henry Guzman