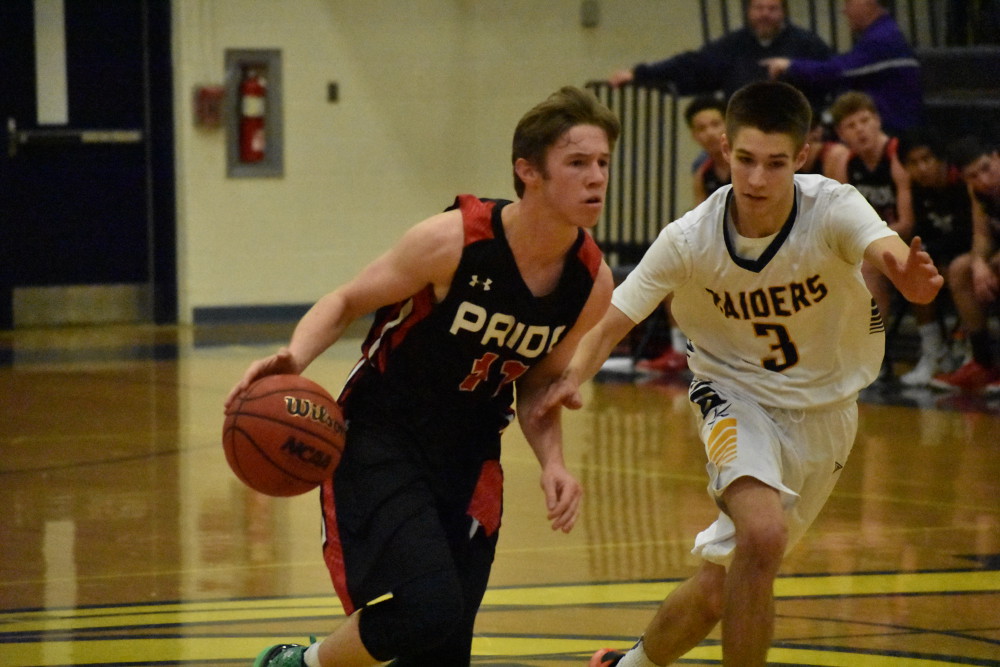 By Spencer DuPuis
LoCoSports Copy Editor
[twitter-follow screen_name='SpencerDuPuis']
Leesburg (April 6, 2017) — Heritage High School senior Chris Chapman has made a commitment to continue his basketball career at Division III Hampden-Sydney College starting in the 2017-2018 school year.
"I'm so stress free. The team is like a family so I'm really excited to get to go to Hampden-Sydney," Chapman said

The Division III Tigers are coached by Dee Vick — who just finished his ninth season at the helm of the program. This past season, the Tigers finished 11-16 overall with a 6-10 mark in the Old Dominion Athletic Conference (ODAC).
"Hampden-Sydney will give me the best outcome in life. And not just in basketball," Chapman said. "It will make me a better person and make me more determined to succeed in life."
Chapman strives himself on winning and he has hopes of bringing that attitude to Hampden Sydney, VA when he arrives on the campus in August.
"I'm a winner. I like to win. I'm a really determined player. I want to keep Hampden-Sydney at the top of the conference, where they've been," Chapman said.
Chapman helped lead the Pride to a 19-3 record this past season after enduring a few rough years before — which included a total of 10 wins during his sophomore and junior seasons.
"It's been fun playing for Heritage," Chapman said. "I've loved every year playing with my best friends. I've been a varsity starter for three years, so my experience has really grown."
Chapman also mentioned that although he is a good all-around athlete, there was just something about basketball that led him to wanting to continue playing it at the next level.
"I've always been an athlete and with basketball, it just kind of clicked," Chapman said. "I just fell in the love with the game."