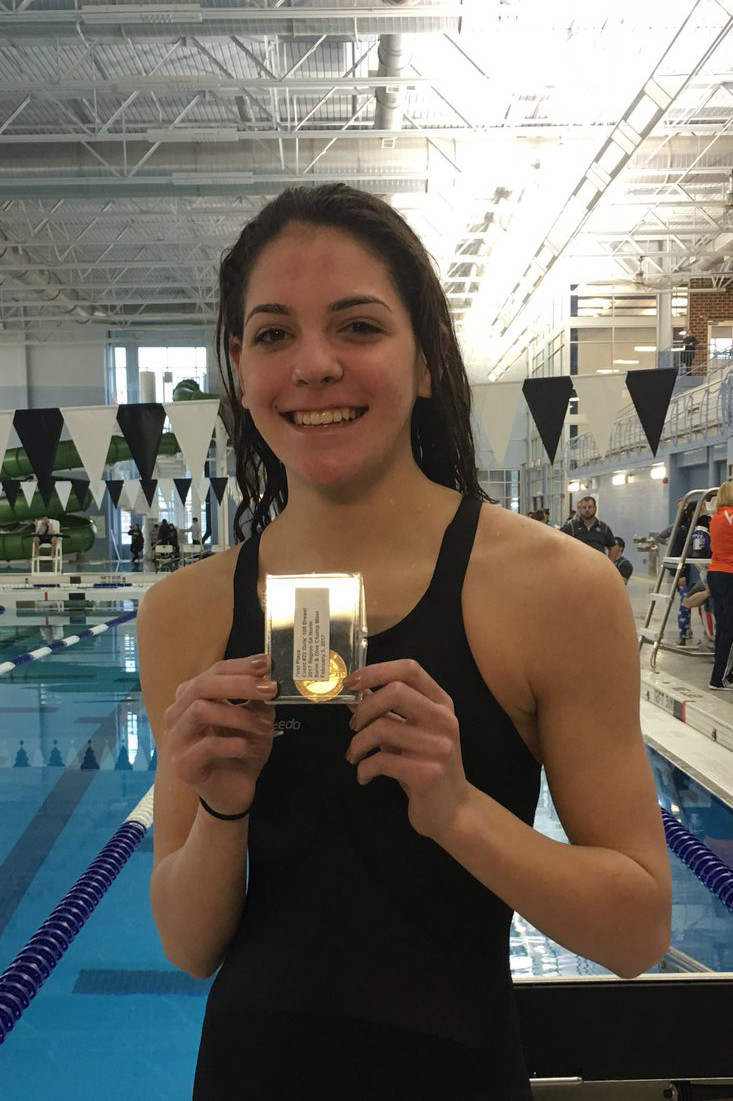 (March 3, 2017) – Cheers and LoCoSports have named their 2016-2017 All-LoCo girls swimming team. Briar Woods High School freshman Abby Harter was named Swimmer of the Year.
The Briar Woods High School 200-yard medley relay team — senior Camryn Barry, freshman Abby Harter, freshman Katie Winklosky and sophomore Jordan Wenner — was named Relay of the Year.
Riverside High School head coach Joel Getis was named Coach of the Year.
The All-LoCo swimming first team photo shoot will be held on Sunday, March 19 at 10 a.m. at Cheers Sports! Please RSVP to The Owl at owl@locosports.info or by direct message on Twitter at @LoCoSports.
All-LoCo 2016-2017 Girls Swimming First Team
Camryn Barry SR Briar Woods
Charlotte Fieeiki SO Potomac Falls
Nicole Fye SR Rock Ridge
Abby Harter FR Briar Woods
Allison Kopac FR Riverside
Brooke Matthias JR Stone Bridge
Claire Nguyen SO Riverside

Katie Winklosky FR Briar Woods — Relay
Jordan Wenner SO Briar Woods — Relay
All-LoCo 2016-2017 Girls Swimming Honorable Mention
Hannah Carter (Woodgrove), Rita Frie (Woodgrove), Shelby Gerving (Tuscarora), Keely Hemminger (Woodgrove), Katie Herbstritt (Rock Ridge), Chale Jacks (Potomac Falls), Allie MacMillan (Rock Ridge), Elise Nguyen (Broad Run), Rachel Schlemmer (Dominion), Hannah Ye (Riverside), Gabby Zhang (Rock Ridge)