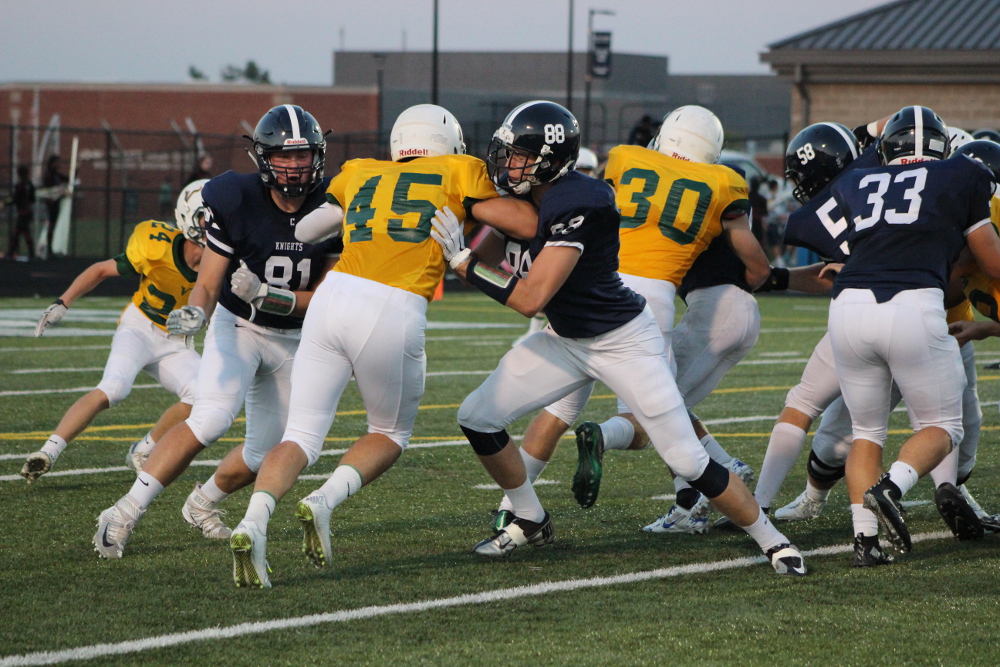 By Spencer DuPuis
LoCoSports Copy Editor
[twitter-follow screen_name='SpencerDuPuis']
Aldie (January 30, 2017) – John Champe High School graduate Owen Cosenke has made a commitment to continue his football career at Western Carolina University starting in the 2017-2018 academic year after taking this year as a post-graduate year at Fork Union Military Academy.
"I have never been the best athlete on the field or the strongest in the weight room, but between the great coaching at John Champe and the incredible post-graduate program at Fork Union, I have been able to seize a great opportunity," the 6-foot-4 Cosenke said. It just feels great being able to go to a good school and play a game I love completely for free."
The Division I FCS Catamounts are coached by Mark Spier — who will enter his sixth year at the helm of the program next season. While at Western Carolina, Spier has compiled a record of 18-34.
"Many schools nowadays offer a great deal to student athletes. What set Western Carolina apart from the other schools is the current tight end, Aubrey Payne, who started all 12 games as a true freshman," Cosenke said. "When I took my official visit, he hosted me for the weekend and I instantly knew that this was a guy I would love to grind it out with for the next four years. The school itself has every tool I need to develop as an athlete and as a student and the players to win a lot of football games."
Cosenke — who will play behind Payne at the tight end position — feels that he will be able to bring what the team needs to get to the next level.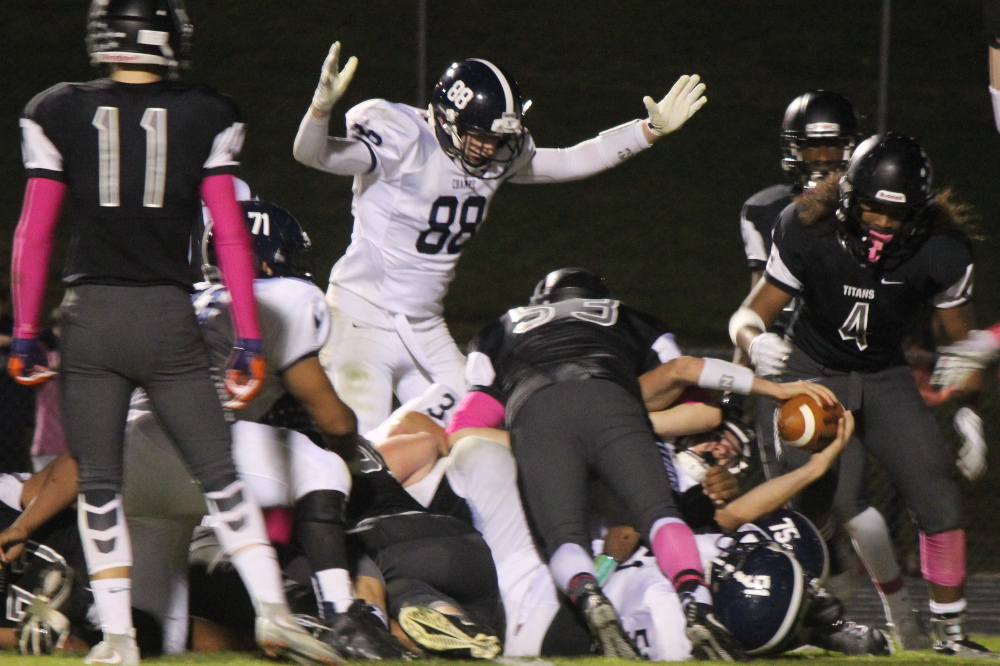 "In our 2017 recruiting class, I am the guy that is going to bring the juice," Cosenke said. "On the field, I bring the ability to play the tight end position and I also have the ability to flex out and play a slot or wide out position to be a viable pass threat."
While playing at John Champe, Cosenke said the Knights transformed from a new program to a consistent contender during his four years there.
"Playing for Champe was the best experience of my life," Cosenke said. "Being a part of the Champe program as we moved from a 0-10 season my freshman year to a 10-0 season my senior year was incredible. Coach Dawson and all of the current and past coaches over the past four years deserve all the credit. I have played for many coaches in my life and the work ethic and drive that the coaches at Champe have is completely unmatched. I will forever cherish Champe football and I can't wait to see how they will do in the future."
The Springfield, Massachusetts native mentioned that he plays football because of the way the mindset you need to have positively affects other facets of your life.
"There is nothing in the world like the feeling of putting on for your teammates and your school or making a clutch play in crunch time," Cosenke said. "I also play football because the mindset that is required of you to play at a high level carries over into other aspects of my life and helps me to push myself in whatever it is that I am doing.Football is definitely more than a game to me."