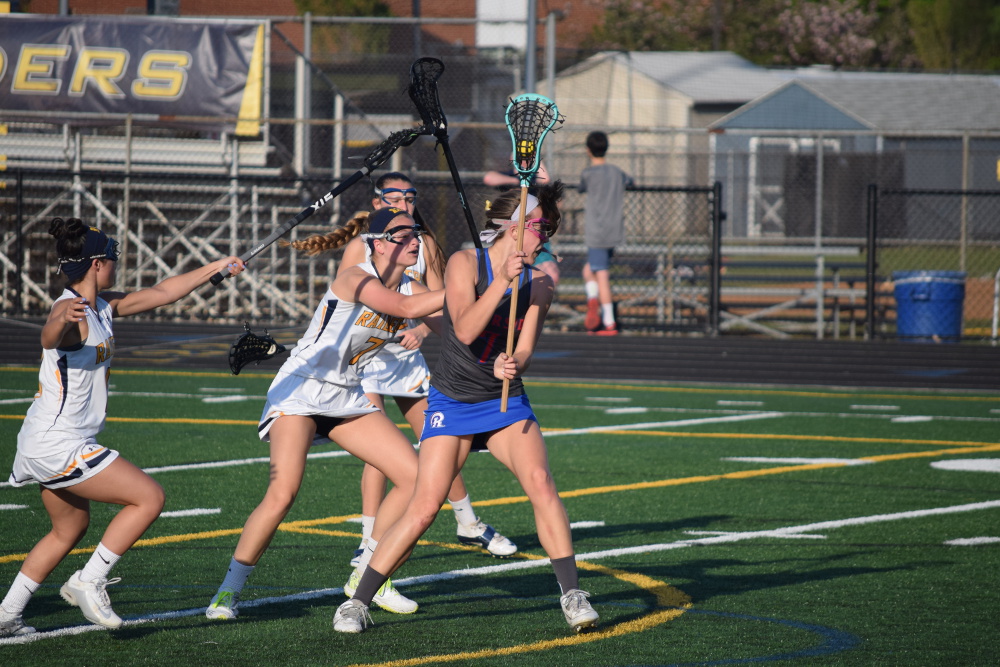 By Chloe Adam
LoCoSports Staff Writer
[twitter-follow screen_name='ChloeMAdam31′]
Leesburg (January 5, 2017)- Leesburg native and Riverside High School senior Rachel Giachinta has decided to continue her lacrosse career at Manhattan College starting in the 2018-2019 academic year.
"Committing felt like the giant weight of uncertainty about college was off my chest," Gianchinta said. "It allows me now to start realistically thinking about my future. Every day I get excited about something new when I think about my future at MC."
Manhattan College is a private liberal arts college located in The Bronx, New York. With about 4,000 students, U.S. News & World Report ranks Manhattan 15th out of 138 in the Best Regional Universities (North) category of its 2016-17 Best Colleges list. This is the tenth year in a row the college has placed in the regional top 20.
"I chose Manhattan because I'm extremely interested in studying international studies, so DC and NYC were where I set my sights on schools," Gianchinta said. "As I continued on through the recruiting process, I visited Manhattan. Everything academically and athletically seemed to click. It was like I had found my perfect match in a school."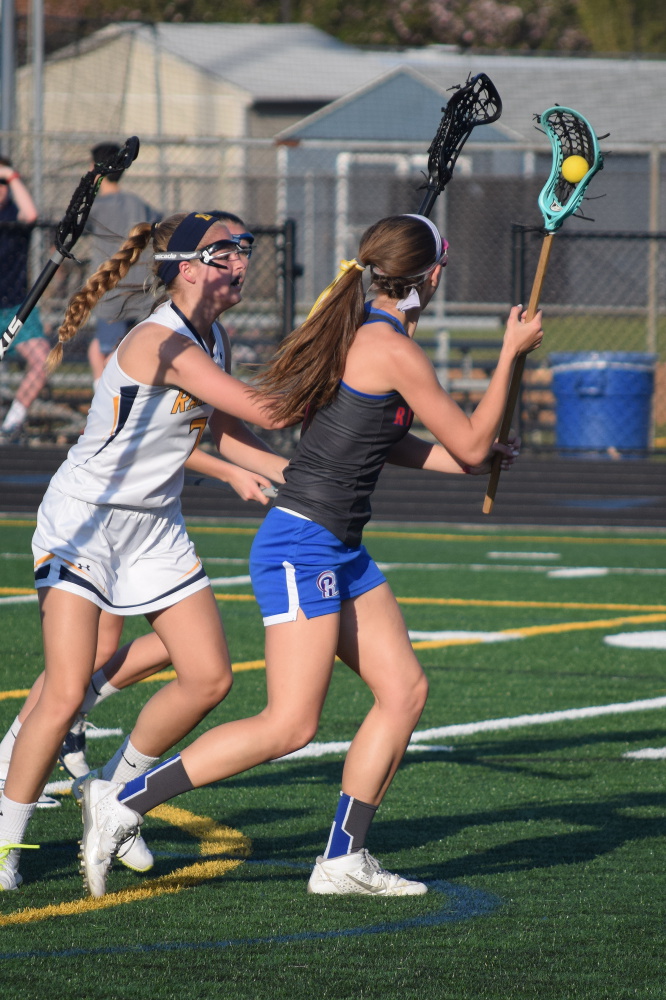 The Division I Lady Jaspers are led by head coach Katie McConnel. This is McConnel's first year as a head coach for their girl's lacrosse program. She is assisted by Emily Considine. Their schedule for the upcoming season has just been released.
"I'm really hoping to contribute to the aggressive and quick style of play the program has been building for the past few seasons and help bring us to the next level," the future Jasper stated.
Giachinta has been a competitive athlete since she was very young. After trying gymnastics, the lacrosse commit decided to try a sport less harsh on her body. Her brother and sister insisted she tried playing lacrosse, and because of them she's loved it ever since.
Jasper-commit plays club lacrosse for 3D Mid Atlantic. The club's goal is to develop individual players to their fullest potential, and for high school players, make sure college coaches know who they are, which clearly worked for Giachinta.
"Since the sport is constantly evolving and changing, I am always interested in trying the next new thing to better my game," Gianchinta said.
When she's not playing for 3D Mid Atlantic, Gianchinta is playing with the Riverside Rams in Leesburg.
"Being able to not only play at Riverside, but work with coach Ash to help set the tone for what type of program she wanted to create from the beginning has been an unbelievable experience." Gianchinta said. "I have never seen a new program come out so hungry and dedicated before. In this county, we see new programs all the time, so last year being our first season, it was obvious the program is something special.  I wouldn't want to spend my senior season with any other coach or team, because even with only one full season under our belt, there is just this chemistry and common commitment to the sport that makes us a family."
Be ready to see the Lady Rams kick off their second season in the spring of 2017, and to see Gianchinta's last high school season.