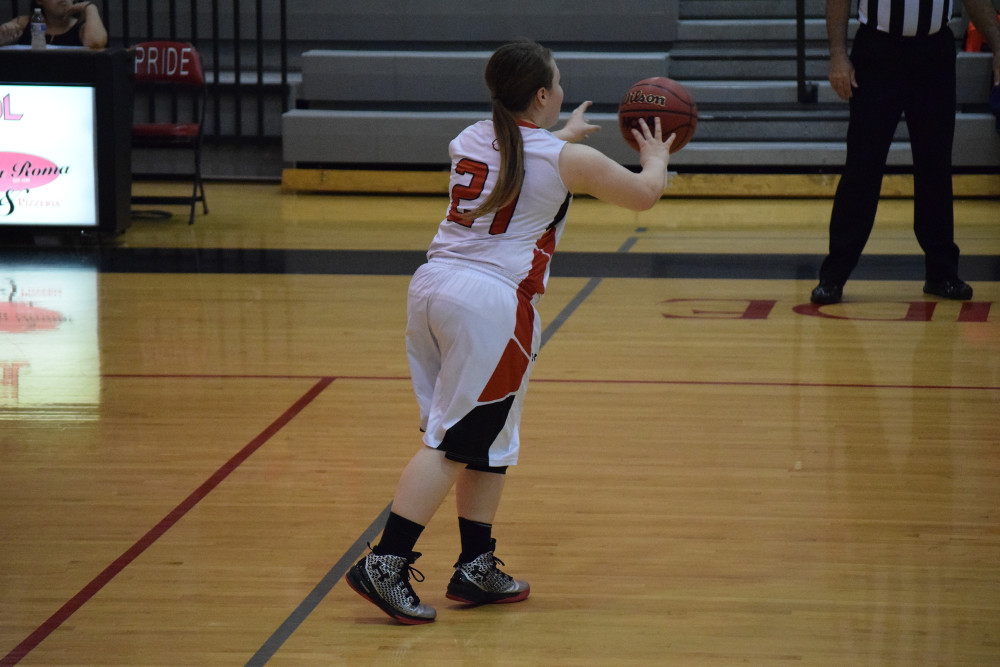 By Owen Gotimer
LoCoSports Editor-in-Chief
[twitter-follow screen_name='BigO_Gotimer']
Leesburg (January 4, 2017) — In a conference regularly dominated by Loudoun County, the Heritage High School and up-and-coming Park View High School girls basketball teams have made some noise early in the 2016-2017 season. When the Conference 21B No. 2 Lady Pride and No. 3 Lady Patriots met in Leesburg on January 3, Park View held a lead until midway through the third quarter before falling to Heritage, 66-54.
"We just locked down on defense, got better spacing on offense, and the girls just trusted each other more," Heritage head coach Reggie Barnes said. "We played a little uptight in the first half. We just told them to settle down, play our game, run our sets."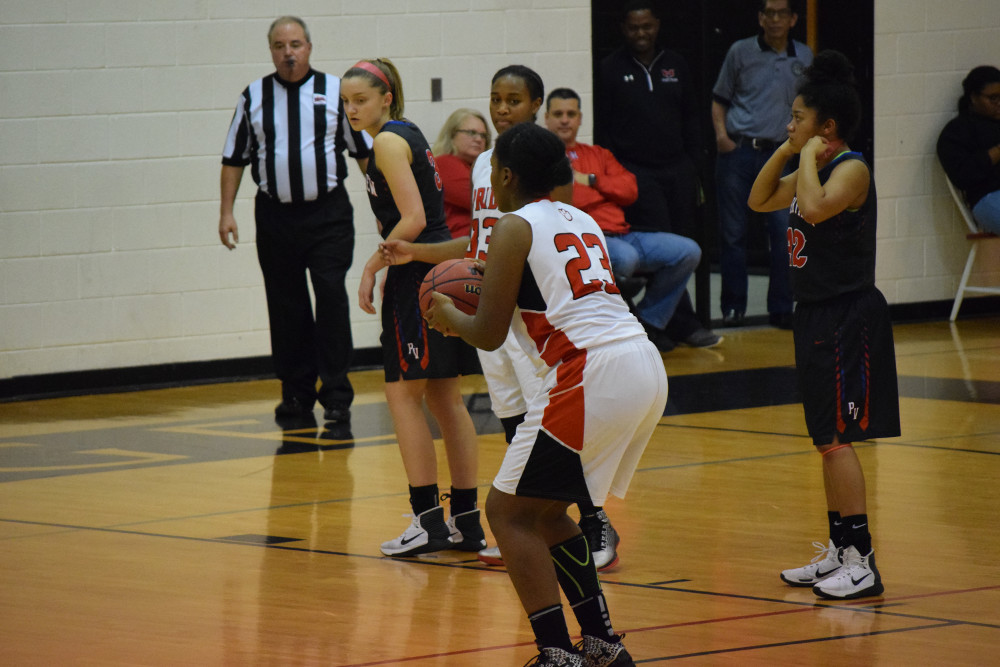 With just over four minutes left in the third quarter, Heritage senior guard Lana Zjajo started to dominate the offensive side of the ball – not as a scorer, but as a playmaker.
Zjajo added five of her game-high six assists in the third quarter as the Lady Pride capped a double-digit scoring run to erase a five-point halftime deficit.
"Lana has gained a reputation of being a knockdown three-point shooter. We told her that once she hits one or two of them, defenses are going to start respecting that," Barnes said. "When they double team her, she sacrifices her scoring to make plays."
Time and time again, Zjajo found senior forward Corrianna Calloway wide open under the basket as Calloway added to her game-high 23 points.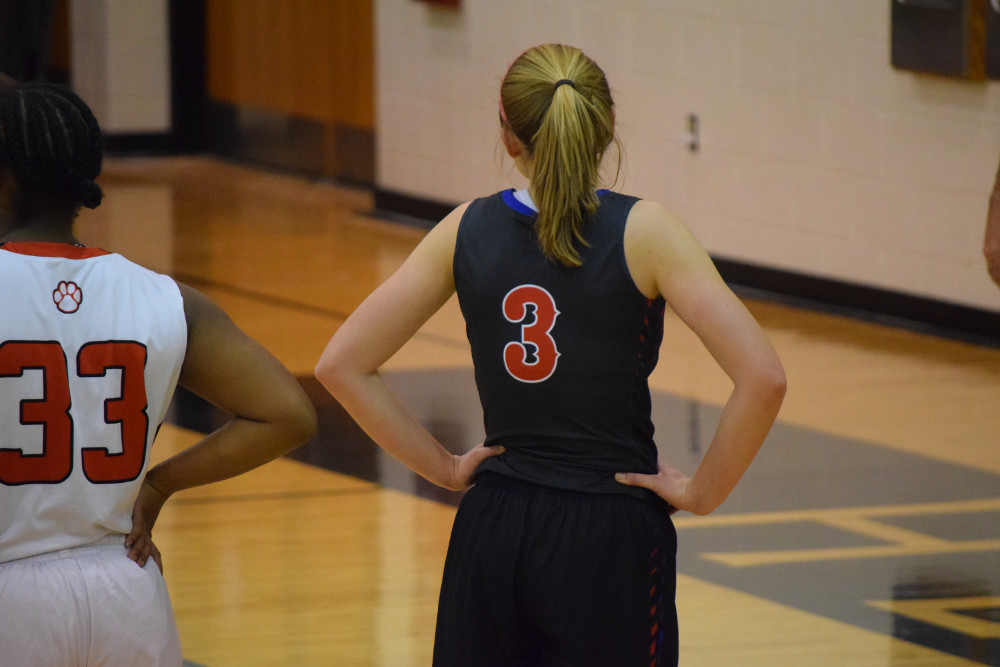 "We trusted each other with the ball a lot more than we did in the first half," Calloway said. "Even if we were open, we communicated and found someone who was more open."
The Lady Pride front court – led by Calloway, along with junior forwards Kendall Edmond, Morgan Gray and Amber Kaiser and sophomore forward Bri Campion – combined for 45 of Heritage's 66 points on the night.
"I think most games we've gone into, we've probably had the advantage inside. We just tell our bigs to run the floor," Barnes said. "It's a headache for the opponent because they can't key on one player who is carrying the load."
A team often overlooked in past years as the bottom of the barrel, Park View started their 2016 campaign with eight straight wins including two in Conference 21B.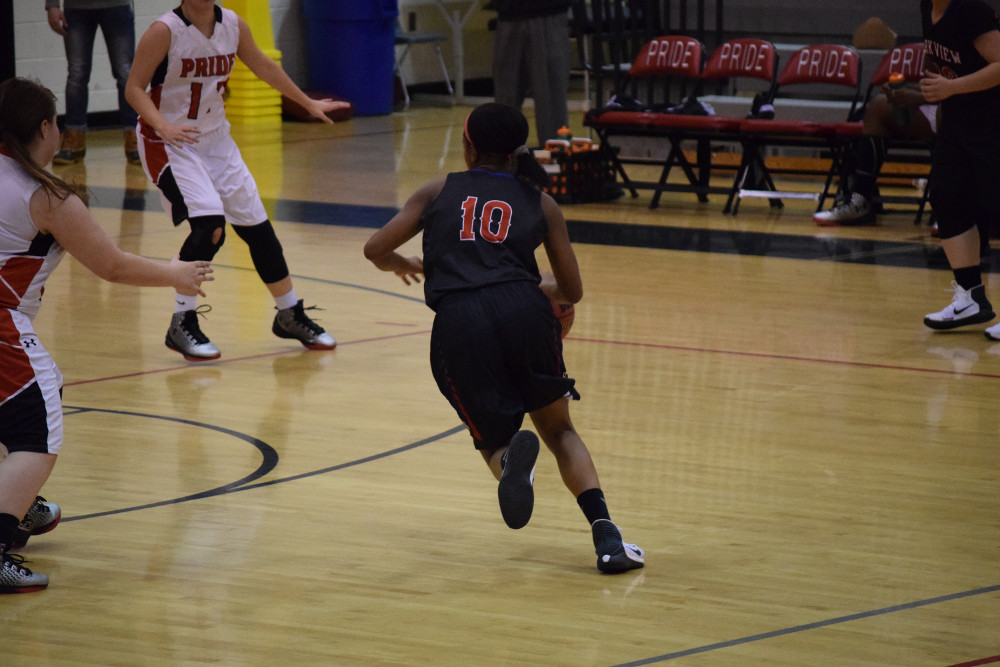 "Park View is buying into whatever the coaching staff is preaching and teaching," Barnes said. "They believe in one another and that confidence goes a long way."
Led by senior guard Christina Adlam, the Lady Patriots used a scrappy defense to force seven Lady Pride turnovers off six steals in the first half. Adlam scored 21 points, adding 6 rebounds and 4 assists.
"They're putting a lot of trust in their guards this year," Calloway said. "They're putting in a lot of work and solidifying the backcourt this year."
Stats:
Heritage
Corrianna Calloway 23 points, 7 rebounds, 2 steals, 1-for-3 free throws
Lana Zjajo 11 points, 4 rebounds, 6 assists, 4 steals, 3-for-5 free throws
Morgan Gray 11 points, 4 rebounds, 1 assist
Grace Sibley 6 points, 3 rebounds, 3 assists, 1 steal, 1-for-2 free throws
Bri Campion 5 points, 3 rebounds, 1-for-3 free throws
Kendall Edmond 4 points, 8 rebounds, 1 assist, 2 steals
Kayren Gaither 2 points, 5 rebounds, 2 assists, 1 steal, 2-for-4 free throws
Amber Kaiser 2 points, 3 rebounds, 3 steals
Lauren Phelps 2 points, 1 rebound, 2-for-2 free throws
Emma Fenton 4 rebounds
Totals 66 points, 42 rebounds, 13 assists, 13 turnovers, 13 steals, 0 blocked shots, 10-for-19 free throws
Park View
Christina Adlam 21 points, 6 rebounds, 4 assists, 3 steals, 1 blocked shot, 2-for-4 free throws
Asia Oledan-Summey 8 points, 4 rebounds, 1 assist, 3 steals, 2-for-7 free throws
Abi Diallo 6 points, 8 rebounds, 5 blocked shots, 2-for-3 free throws
Madisen Kimble 6 points, 4 rebounds, 3 assists, 4 steals, 0-for-3 free throws
Lauryn Helstrom 5 points, 6 rebounds
Mariama Diallo 4 points, 6 rebounds, 0-for-1 free throw
Jordan Landrum 2 points
K'mya Payne 2 points
Hannah Crawford 1 rebound
Satreen Hendi 1 rebound
Totals 54 points, 36 rebounds, 8 assists, 21 turnovers, 10 steals, 6 blocked shots, 6-for-18 free throws