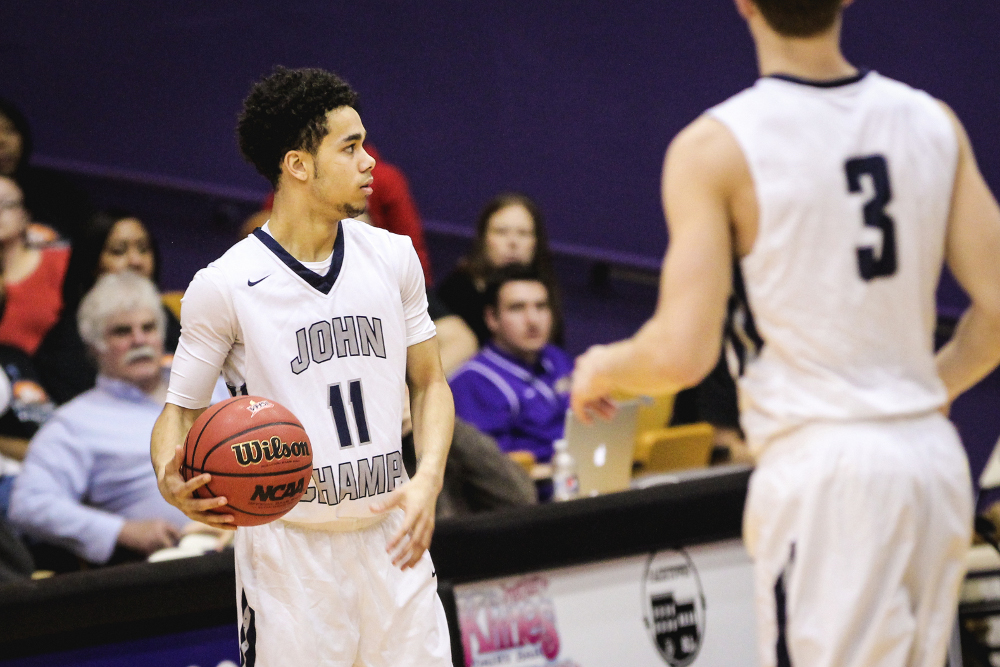 By Arnav Kumar
LoCoSports Staff Writer
[twitter-follow screen_name='YoungNavio']
South Riding (December 23) – John Champe High School senior Dom Fragala received his first Division I offer from Mississippi Valley State on December 23. Just seven days before that offer, the shooting guard made history.
It was almost game time in South Riding between the Freedom High School Eagles and John Champe High School Knights when the fire alarm went off during starting lineup introductions on December 16. All fans, parents and players quickly stormed out of the building into the frigid, winter weather, and patiently awaited the start of the game.
Eventually, everyone was allowed back into the building and the game commenced; however, the craziness did not end there, as both teams fought back and forth in a game that went to two overtimes.
Despite an outstanding effort from the Eagles, the Knights were able to pull away in double overtime with clutch shots from Fragala, who had a memorable night from the field.
A second-year transfer from Bishop O'Connell, Fragala finished with 63 points: the highest single game scoring output in the VHSL since 1984.
"I was feeling really confident about the game," Fragala said. "But I didn't think I would end up with 60-plus."
The Game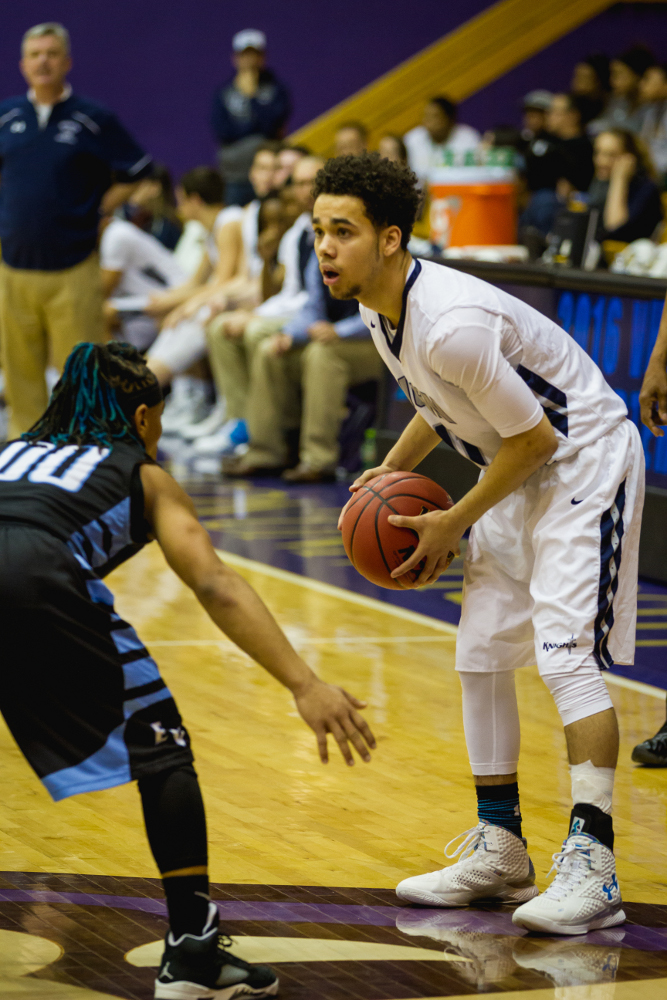 The Eagles had taken a 14-point lead in the fourth quarter, but Fragala and the Knights slowly made their way back into the game, showing resiliency and composure. Fragala continued his great night by doing what he does best: shooting mid-range jumpers and getting to the free throw line.
"I just kept telling myself that we were not losing this game, and I had to do something," Fragala said. "I had the hot hand, so I just kept the defense on its heels."
When Fragala and the Knights pulled within six points, Freedom started to try to protect their lead by dribbling outside the three-point line, attempting to waste time; however, Champe applied enough pressure to force the Eagles into silly mistakes. These mistakes allowed the Knights to tie the game up with six seconds left in the fourth quarter sending the game into overtime, 74-74.
Just before regulation ended, Fragala drove to the basket forcing the fifth foul against Freedom senior Myklen Dowdell: the Eagles' best defender.
The First OT
With Dowdell out, Fragala took over in overtime by knocking down free throws and hitting clutch three-point shots.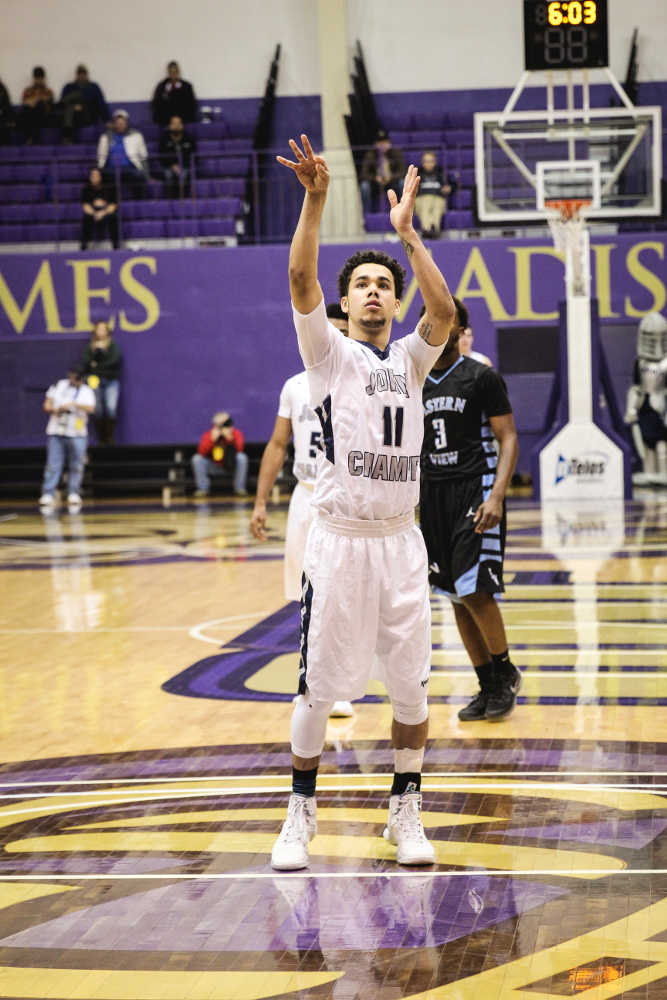 The bad breaks kept coming for Freedom when their leading scorer Zyan Collins fouled out in the first overtime.
"I was like this can't be happening, my team needs me," Collins said. "But now that I am on the bench I just need to cheer them on."
On a night where Fragala headlined the show, Collins played a mighty fine game scoring 27 points while adding 8 rebounds and 6 assists. Freedom junior point guard Cleo Green contributed 23 points, 5 rebounds, and 4 assists and junior center Hunter Oakford quietly recorded a double-double with 16 points and 12 rebounds.
"We need to control [Fragala] better, play better help defense, and step up and not be scared to block his shot," Collins said.
Even with Dowdell and Collins out, Freedom had the ball with six seconds left in overtime, with an opportunity to win, but the Champe defense did a stellar job of giving no room to the Freedom offense, forcing a double overtime.
Double OT
Champe managed to jump out to an early lead in the double overtime period, but Green and the Eagles were not backing down.
"[Green] did great. He stepped up in a big way," Collins said. "We need him to shoot the ball more and score more."
What could have been Champe's final blow came when Green, too, fouled out as Freedom head coach Justin Powers had to go deep into his bench for a replacement.
Freedom junior Vikram Gondy was Powers' answer. Gondy managed to tie the game at 95-95, with a timely three-point shot.
However, on the other end, it was Champe junior Andrew Arbore – not Fragala – who responded with a three-point shot of his own, putting the game out of reach.
"That win was very important to us because Champe has come out on top for the past few years," Fragala said. "I didn't want to lose to our rival during my final year."
LoCoSports Editor-in-Chief Owen Gotimer contributed to this story.