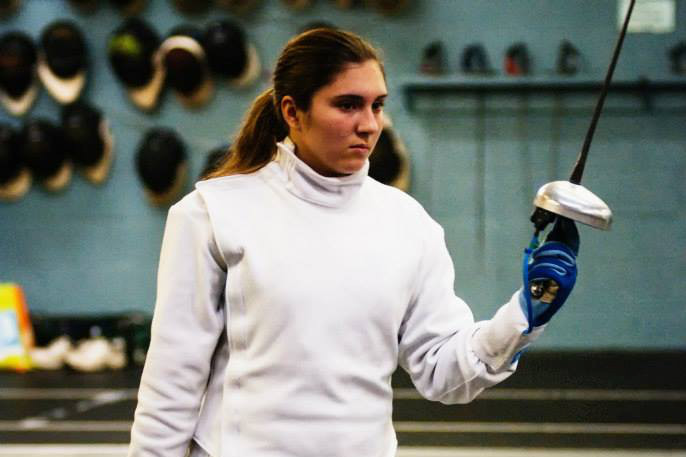 By Chloe Adam
LoCoSports Staff Writer
[twitter-follow screen_name='ChloeMAdam31′]
Ashburn (November 2, 2016) – Stone Bridge High School senior Maria Papadopoulos has made a commitment to continue her fencing career at Duke University beginning in the 2017-2018 academic year.
The Ashburn native has been fencing since she was 12-years-old. Papadopoulos was a competitive gymnast for 9 years before her sister, who was also a gymnast, got a stress fracture in her back. After that, she decided to look into other sports to keep her occupied.
"I liked books like Percy Jackson, and I thought fencing might be an interesting sport to try," Papadopoulos said.
Located in Durham, North Carolina, Duke is widely recognized as one of the nation's top academic institutions and athletic competitors. Duke Athletic teams compete in the Atlantic Coast Conference (ACC) and field teams in 26 NCAA Division I sports.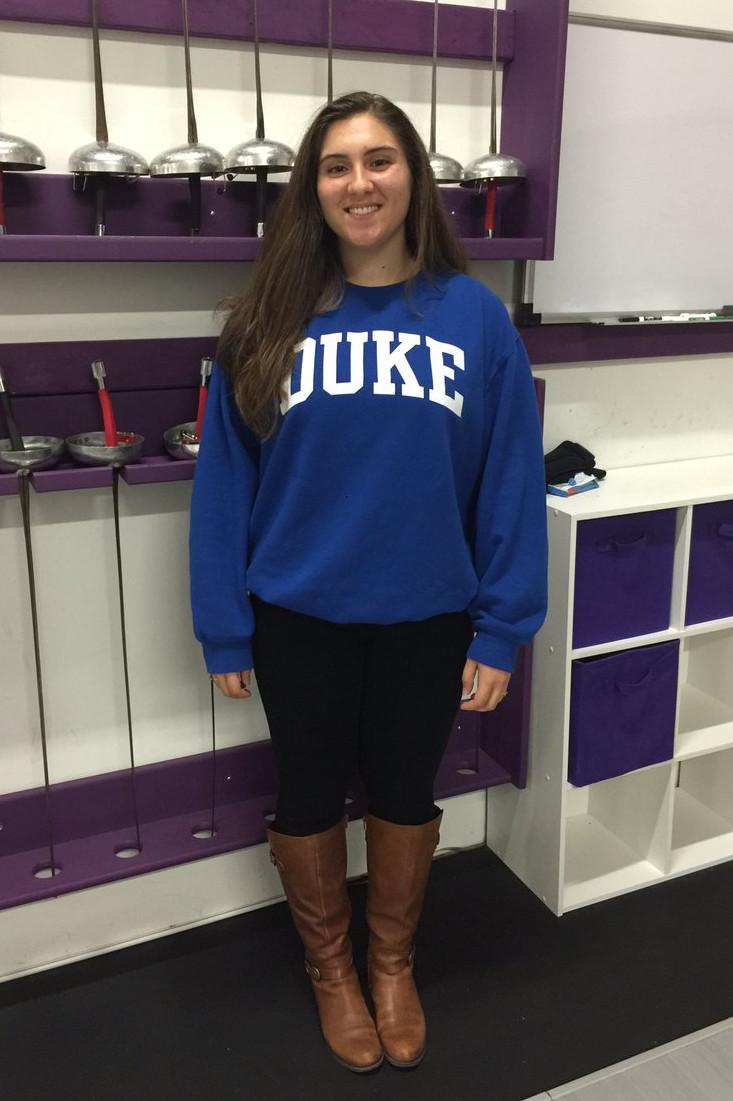 "I chose Duke because I really liked the atmosphere of the fencing team," the 5-foot-5 Papadopoulos said. "When I went to watch one of their practices, everyone was really friendly and worked together to make each other better, which is what I wanted out of a team."
Alex Beguinet will enter his 30th season as the head coach for the Division I Blue Devils women's fencing team as they kick off the 2017 season in January. Beguinet has helped his fencers reach the NCAA Fencing Championships for 28 out of his 29 years.
"I have had 2 fencing coaches, Geoff Butler and Ilya Lobanenkov," Papadopoulos said. "Both have helped shape me as an athlete and helped me become more driven."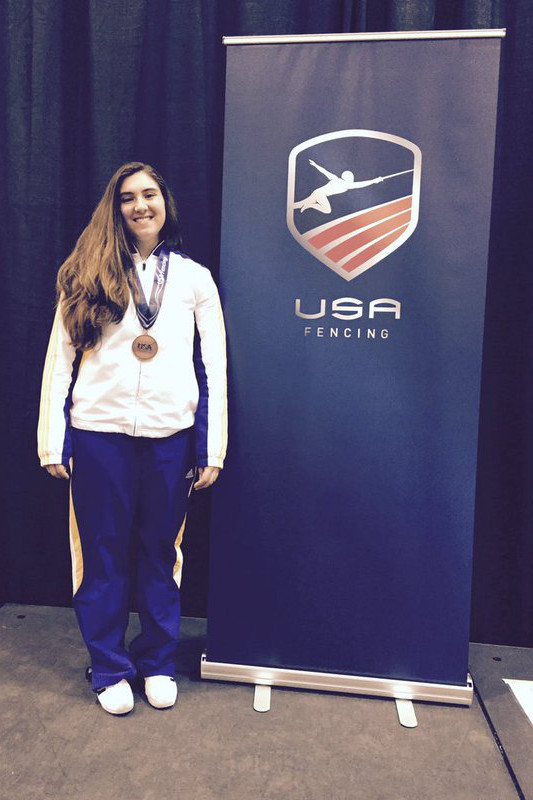 A member of the Loudoun International Fencing Club, Papadopoulos competes in everything from local to national tournaments and has represented the USA in 2 international tournaments.
In American fencing there is a rating scale that goes from U, unrated, all the way up to A which is the highest rating a fencer can achieve.
"Getting my B rating at the Junior Olympics in 2015 was a big accomplishment for me because it was the first time I thought I might be able to get recruited by colleges," Papadopoulos said. "I was also very proud to have earned enough national points to be able to represent the US internationally."
While Papadopoulos has listed her B rating as one of her proudest achievements in fencing, she has,  in the meantime, been promoted to an an A rating. She will continue to strive for excellence at Duke.
"I plan on majoring in either evolutionary biology or environmental science," Papadopoulos said. "I would also like to receive another degree, be it another major or a minor, in linguistics."