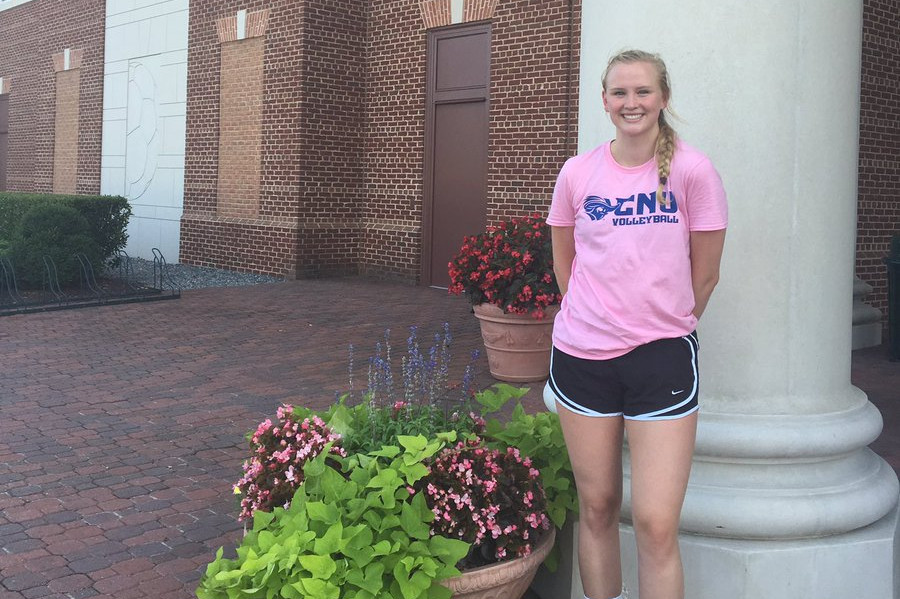 By Chloe Adam
LoCoSports Staff Writer
[twitter-follow screen_name='ChloeMAdam31′]
Sterling (July 27, 2016) – Dominion High School senior Megan O'Hara has chosen to continue her volleyball career at Christopher Newport University starting in the 2017-2018 academic year.
"When I visited CNU for the first time, I really liked the campus and everything that came along with it," the 6-foot-1 pin hitter said. "When I went back to camp there, I knew it was the one for me. The more I think about it the more excited I am to be going to CNU!"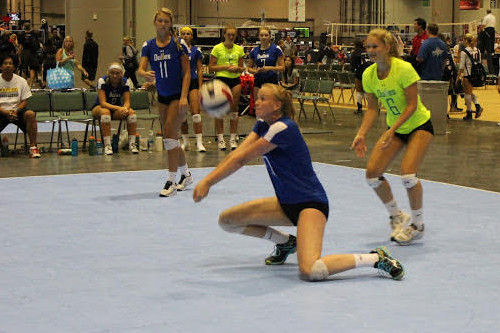 Christopher Newport University is a 260-acre campus located in Newport News, Virginia. With more than 80 areas of study, CNU is now listed 18th among all regional universities according to U.S. News. The 5,000 students attending this school are taught by award-winning teacher-scholars.
"I will definitely bring a positive attitude and excitement on and off the court," O'Hara said. "I'm going to work hard each day while motivating my teammates to do the same."
O'Hara became interested in volleyball in sixth grade, but started playing competitively during her freshman year. For the past two years, O'Hara has played competitively with Dulles Volleyball, an indoor and sand club program.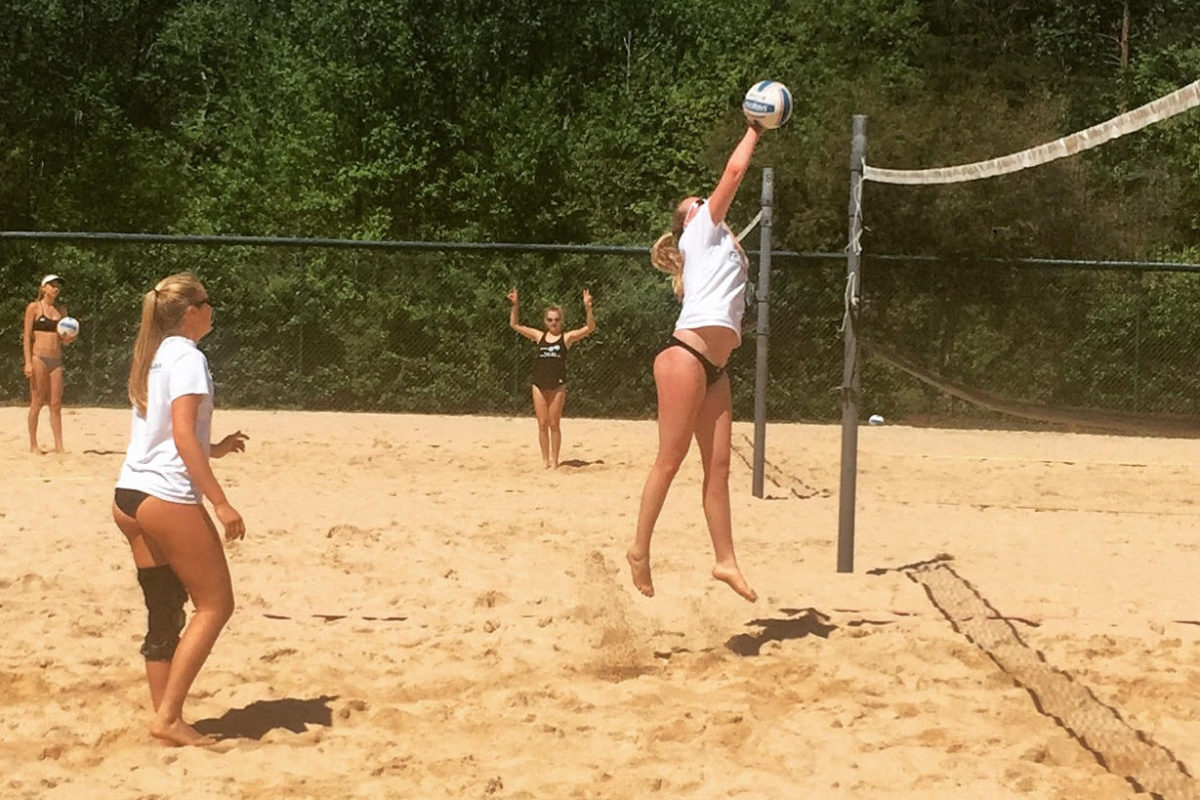 "The coach that has influenced me the most as a player is coach Seng Chiu," the future CNU pin hitter said. "Last year I went through a hard time with high school volleyball and didn't make the high school team. I told him that I still wanted to play in college, and he told me that there is always a way if that is what I wanted to do. I am so thankful that I got the chance to play on his team the past two years and I wouldn't be where I am today without him."
"I'm extremely proud of Megan for committing to CNU," Dulles Volleyball Club director and head coach Seng Chiu said. "She worked so hard the last three years that I've known her. It's truly a great fit for her."
This fall, O'Hara will continue to play beach volleyball. Last fall beach season, O'Hara increased her vertical by five inches. She is hoping to do the same this season while getting faster in the sand.