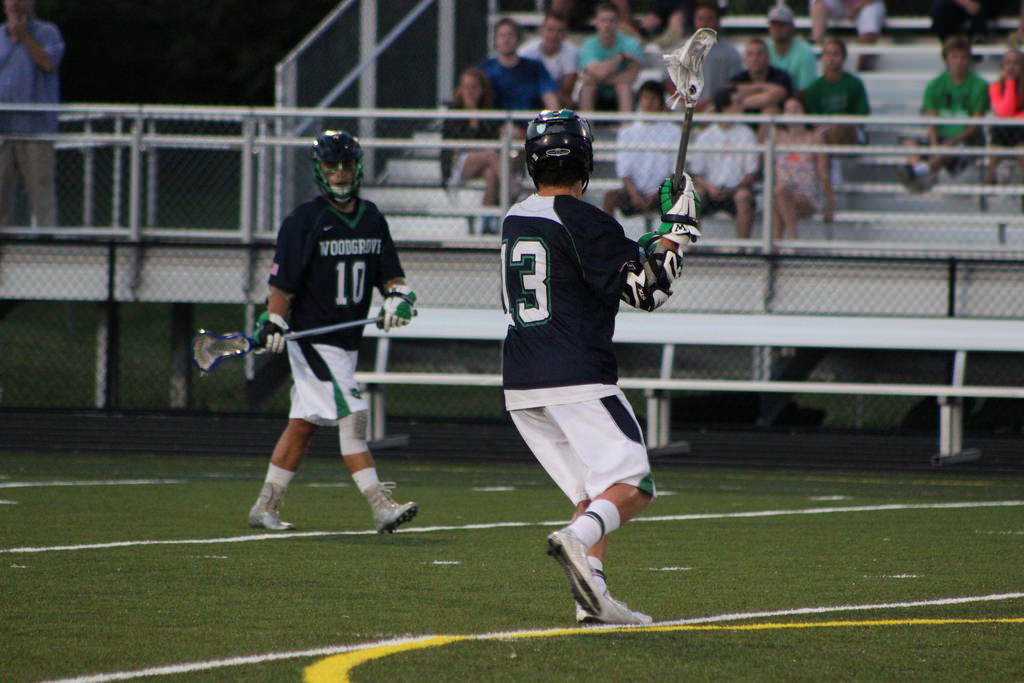 By Chloe Adam
LoCoSports Staff Writer
[twitter-follow screen_name='ChloeMAdam31′]
Purcellville (May 22, 2016) – After the Loudoun County High School boys lacrosse team (11-5) beat Heritage and after the Woodgrove High School boys lacrosse team (13-1) beat Rock Ridge in the first round of playoffs, the Raiders and Wolverines met up on Thursday, May 20 for a Dulles Group semifinal. A 6-1 run to start the game, gave the Wolverines the edge they needed as Woodgrove is now officially heading to the Dulles Group championship game after defeating the Raiders, 17-7.
"Woodgrove's goalie and defense was just rock solid," Loudoun County sophomore Sam Stone said.
Stone scored a pivotal goal during the second half of the game on Thursday.
Woodgrove senior goalie Ryan Reynolds made multiple saves throughout the game against Loudoun County High School.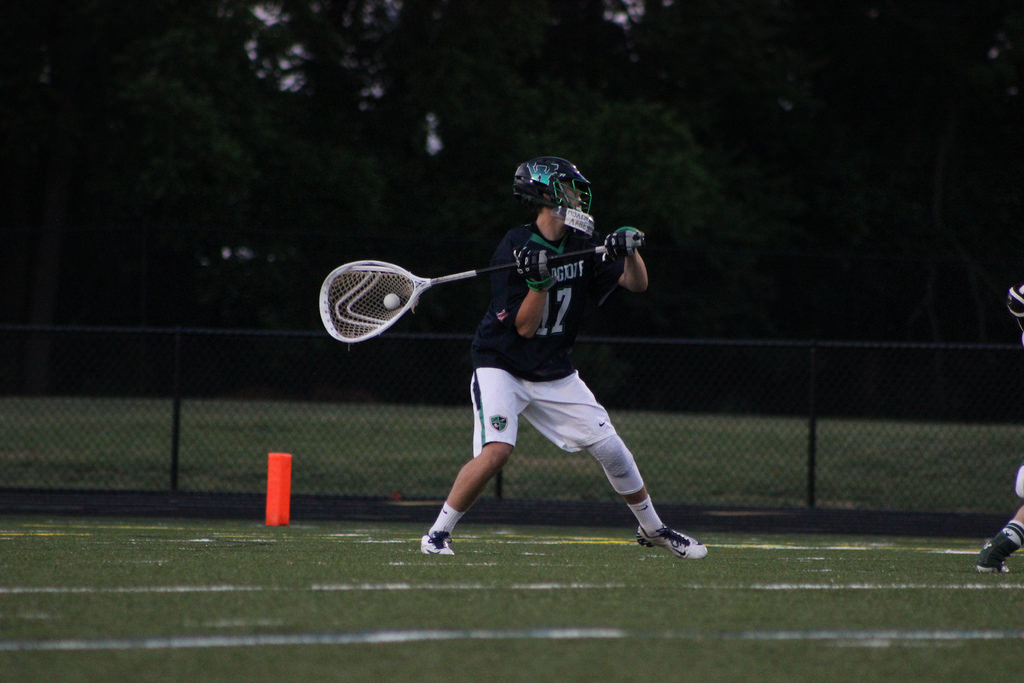 "The most exciting part of the game was the end," Reynolds said. "Rushing the field and knowing that we won was such an amazing feeling."
Along with Reynolds, the Woodgrove seniors — Will Debeljack, David Fischer, Josh Grafton, Adam Hudler, Jeremy Husky, Conor James, Owen Koester, Trey McCleary, Max Pyle, Will Renner, Trey Rustand, Nick Saris, Lucas Smith, Josh Welsh, Michael Whalen and Eli Windle — are enjoying their last moments on the field together and with their team.
"Honestly this is the best offense I have seen us run," senior attack Trey Rustand said. "We are getting better every practice and every game. I have never seen us move the ball like this. Whoever scores we don't care, we are putting up 17 against a stellar team and it's just astounding."
Rustand helped the Wolverines in a huge way on Thursday by scoring five goals.
Senior midfielder Lucas Smith also helped in a huge way for Woodgrove by breaking the ice and scoring the first goal of the game.
"There was nothing we could have changed to do better," Smith said. "We played fantastic and I am so proud of all of us."
Unfortunately, it's the end of the season for the boys lacrosse at Loudoun County. The seniors there — Spencer Shipman, Kevin Rogers, Shane Curtis, Ben Gribbin and Jake Blycher — all made their final marks on the field and were led this year by head coach Dave Colangelo.
"Our coaches prepared us to go into Thursday and get a W, but we couldn't get it done," Curtis said. "They jumped on us from the start and we weren't able to come back. Overall, we had a great season."
The No. 2 Wolverines – led by head coach Devin Pinkston – will travel to Sterling to compete for the Dulles Group championship against the No. 1 Dominion Titans on May 27.