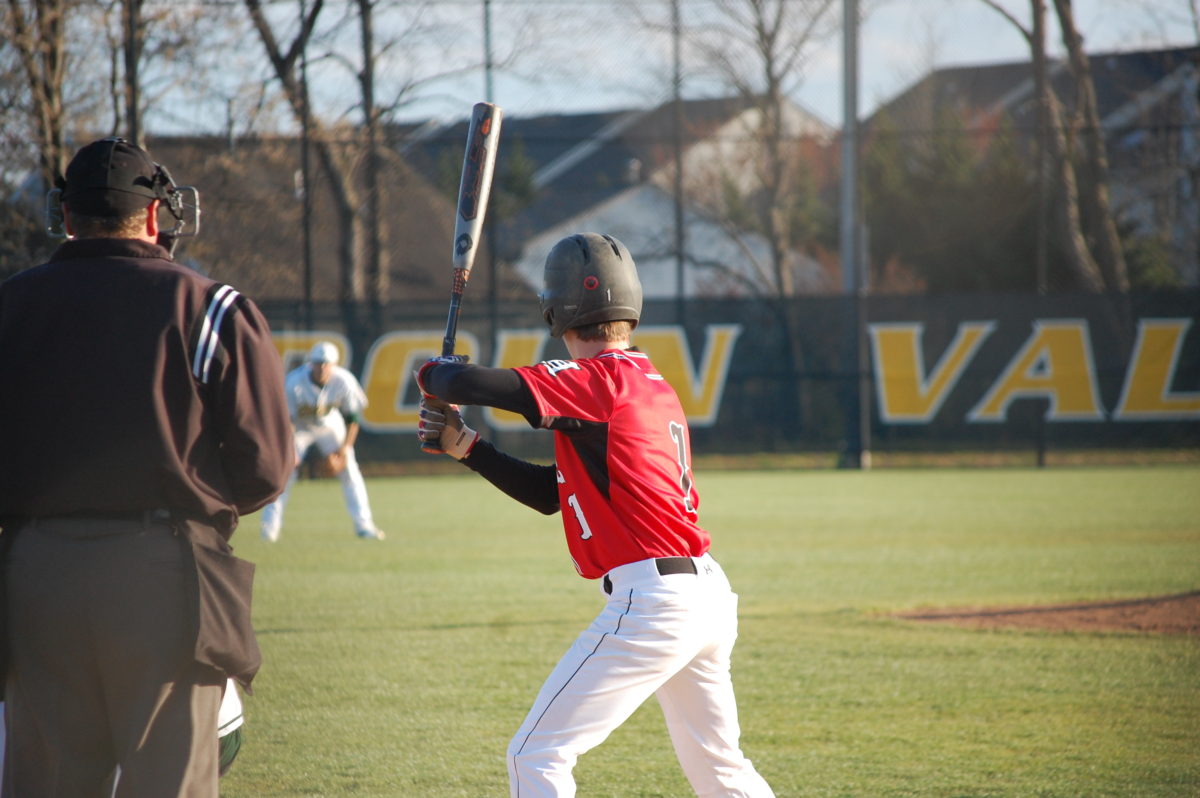 By Owen Gotimer
LoCoSports Editor-in-Chief
[twitter-follow screen_name='BigO_Gotimer']
Purcellville (May 21, 2016) — Trailing by two runs in the sixth inning of a Conference 21B semifinal against Heritage High School, Loudoun Valley High School senior catcher Hunter Gore hit a 2-1 pitch deep into the left center gap. What seemed to be a no-doubt RBI double off the bat, turned into an inning-ending double play when Pride junior Chris Baer made a spectacular diving catch, then stood up and threw a strike through a relay man to first base to double off the baserunner who had already rounded second base. Heritage held on in the final inning, earning a shot to play in the Conference 21B championship game after their 2-0 win over the Vikings.
"It was a great hit. I thought it was going to get in the gap but I was hustling after it," Baer said. "When I noticed Luke wasn't going to get to it, I turned it in gear and really got after it and made a dive at it. I got up and made a good throw to Kyle and he made a great relay to first."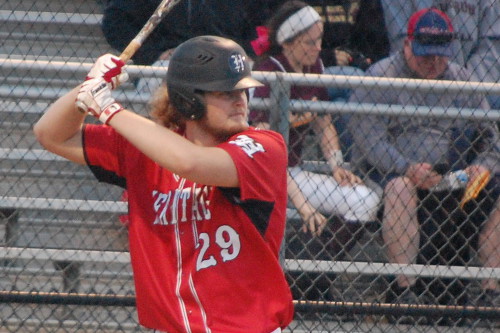 While the Pride have turned five double plays in the Conference 21B postseason, Baer's diving catch was certainly the most exciting.
"I was ecstatic, and I know the guys had a good reaction to it. It was the most excited I've seen us all year," Heritage head coach Ryan Price said. "It was a great play, and it got us the momentum there and kept a hot Loudoun Valley team off the board."
Heritage junior starter Cameron Taylor was able to subdue the Loudoun Valley line up throughout the night, rolling double play groundballs in the first and seventh innings while facing the minimum over his last four frames.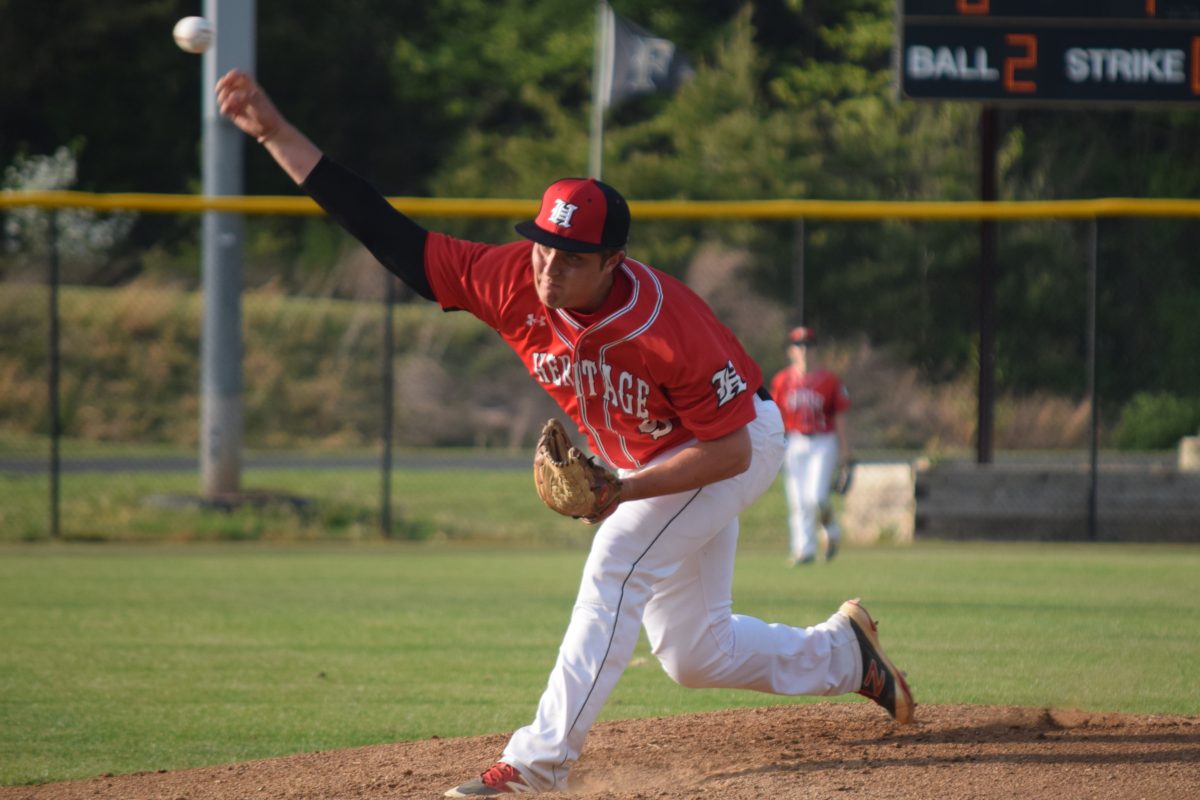 "We all knew it was going to be a tough game going out there, but we made some great plays in the outfield," Taylor said. "I was hitting my spots and getting groundballs, and we were able to get double plays when we needed them. I'm able to trust my pitches because I know a groundball up the middle could end in a double play."
The only real mistake Taylor made all night was the pitch to Gore – one of the most feared hitters in LoCo – but the play by Baer meant any chance for a Viking rally was ended prematurely.
"Cameron was missing down. He didn't miss up a lot and didn't miss over the plate," Price said. "We had our guys in the right spots tonight, and when they put the ball in play, it seemed to be right at our guys."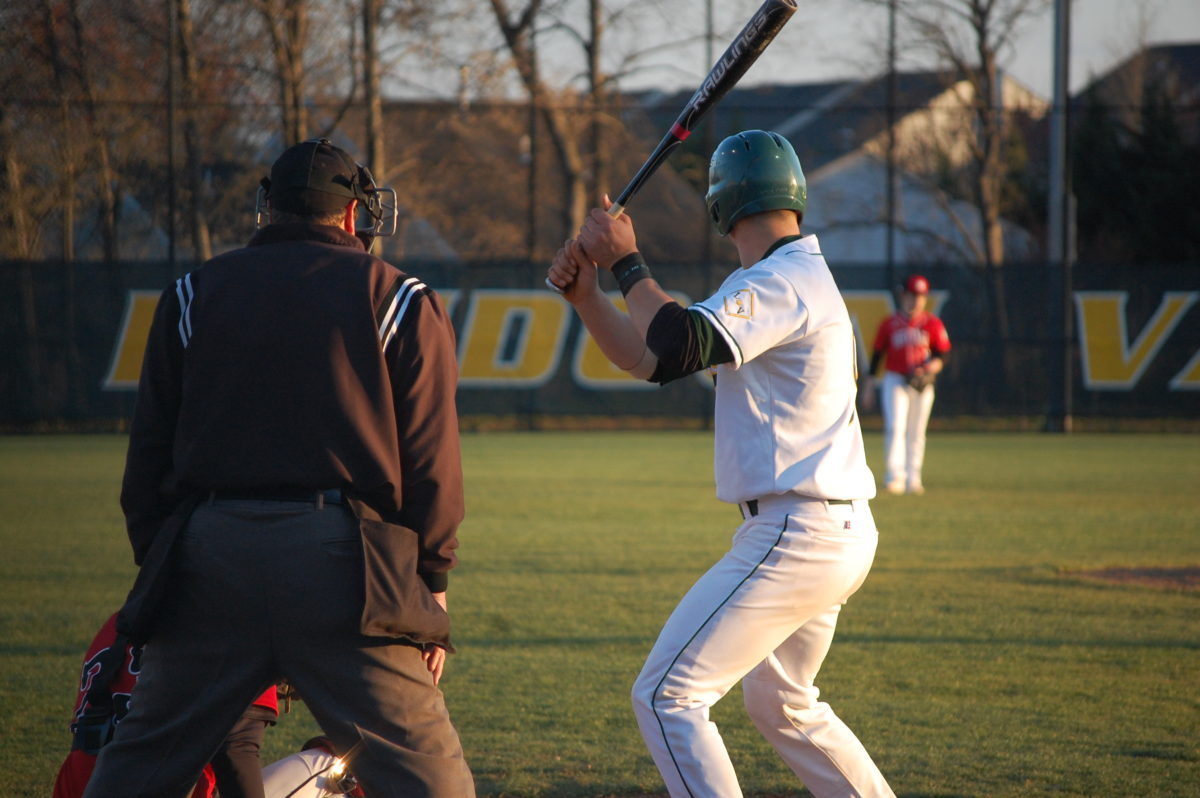 Heritage got all of the offense they needed from senior designated hitter Brent Smith who went 2-for-3 with an RBI double in the first and an RBI single in the sixth.
In their rematch against No. 2 Loudoun County on May 24 in Leesburg for the Conference 21B championship, Price noted the Pride will need to be more consistent at the plate.
"We have to keep the offensive going all game and not just select innings," Price said. "We have to play all seven innings and put the ball in play and make them field the ball."
Offensively:
Heritage
Baer 1-3, sac bunt, K
Koehler 1-4, R
Keiper 1-3, BB, R
Smith 2-3, 2B, K, 2 RBI
Schaub 0-3, SB
Gotimer 0-3, 2 K
Wahl 0-3
Tyree 1-3, K
Taylor 1-2, HBP
Loudoun Valley
McDyre 0-3
Cooper 2-2, BB
Gore 1-3
Holdredge 1-3
Lockhart 0-3
Meyer 1-3, K
Rauch 0-1, sac bunt
Miller 0-2, 2 K
Reed 1-2
Pitching:
Heritage
Taylor W 7 IP, 0 R, 0 ER, 6 H, 1 BB, 3 K
Loudoun Valley
Holdredge L 6.2 IP, 2 R, 2 ER, 7 H, 1 BB, 1 HBP, 5 K
Meyer .1 IP, 0 R, 0 ER, 0 H, 0 BB, 0 K