(May 7, 2016) – In an effort to better recognize student-athletes in Loudoun County who exemplify the values classmates, coaches, spectators, officials, families and friends look for in teammates, the LoCoSports team has selected its April 2016 Teammates of the Month for baseball, lacrosse, soccer, softball, tennis and track & field.
The selections were made from nominations based on the following criteria: selflessness, hustle, work ethic, attitude, team-first mentality, spirit and heart.
If you wish to nominate a student-athlete for athlete or teammate of the month, please reach out through our contact form or email us at locosportsnews@gmail.com.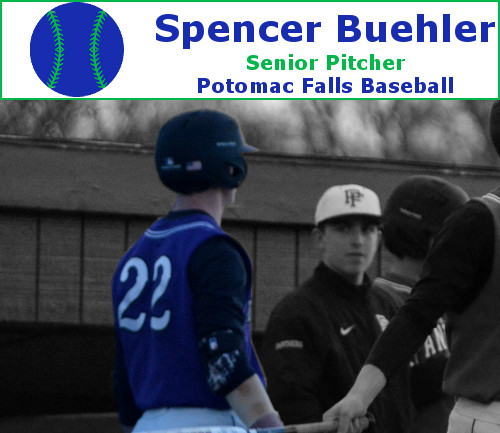 By Owen Gotimer
[twitter-follow screen_name='BigO_Gotimer']
Nominated by Grant Griffith

Potomac Falls High School senior Spencer Buehler is in the midst of helping the Panthers battle back in the deep Conference 14. Currently, sitting at 3-3 – 12-4 overall – Potomac Falls is going to have to work to get past reigning VHSL 5A state champion Stone Bridge and the current No. 1 seed Briar Woods and No. 2 seed Tuscarora. With the help of Buehler – who is a team captain – the Panthers will host Tuscarora on May 10 before traveling to Briar Woods on May 11.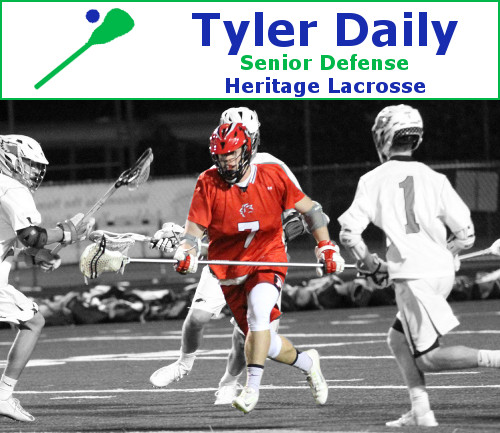 By Spencer DuPuis
[twitter-follow screen_name='SpencerDuPuis']
Nominated by Jason "Choppy" Burke

A team-first mentality is something that all high school coaches look for; Heritage High School senior defenseman Tyler Daily has shown that going back to his freshman season. Following his freshman campaign, Daily was named a captain and has been since.
"Tyler is a great teammate, because he is a tireless worker," Heritage head coach Jason "Choppy" Burke said. "He has been for four years. He was a leader in his freshman season. A rare feat, in lacrosse. If he isn't playing, he's directing traffic, helping his teammates understand the concepts we're attempting out of the field."
Daily may not show up on the stat sheet, but he is always helping his teammates, whether it's showing teammates the little things he sees that can help the team as a whole or showing his excitement when teammates succeed.
"He's a team-first guy, to the core," Burke said. "He's sacrificed personal statistics for the betterment of the team. He is constantly teaching younger teammates, and celebrating them when the progress is evident."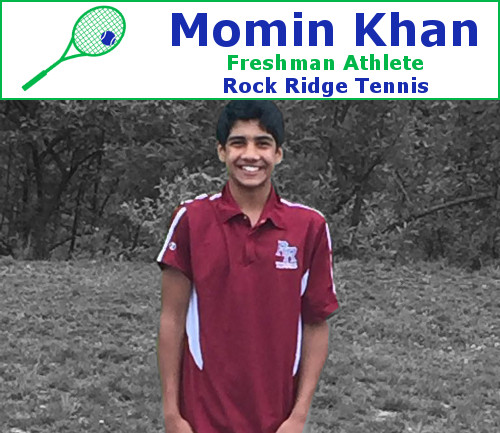 By Owen Gotimer
[twitter-follow screen_name='BigO_Gotimer']
Nominated by Jason Treon
Rock Ridge High School freshman Momin Khan is having one heck of a start to his first year of varsity tennis. As of May 4, the Phoenix were 9-4 overall and 6-2 in Conference 21B thanks in part to the effort and encouragement of Khan.
"Momin takes the time to encourage his teammates on the court during matches. Often times, I'll hear him yell out to another player 'great play' or 'nice job,'" Rock Ridge head coach Yash Patel said. "He wants for his teammates to play well and for his team to succeed."
Through April 26, Khan was 10-1 in singles and 8-2 doubles with teammate Everett Chou. Khan's only losses this season have come against some of the top team in LoCo: Briar Woods, Dominion and Loudoun County.
"Momin strives to create a competitive yet fun atmosphere for the team. He's always smiling on the court and a great source of encouragement for his doubles partner," Patel said. "Further, he is often ready to give strategic advice to a teammate along with pointers on how to sharpen up a particular stroke or volley."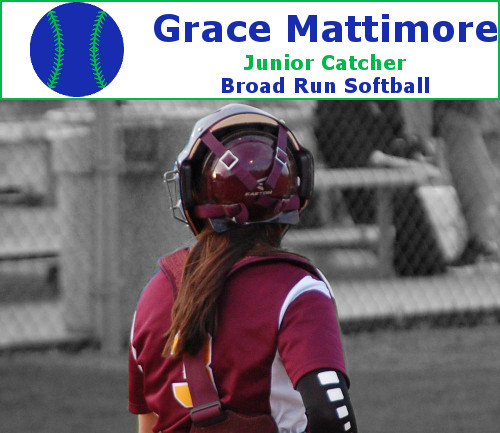 By Owen Gotimer
[twitter-follow screen_name='BigO_Gotimer']
Nominated by Junior Mensah

According to one of her classmates, Broad Run High School junior Grace Mattimore does more than catch for the Lady Spartans softball team.
"She shows leadership on and off the field, she is always there for you and always there for people," Broad Run senior Junior Mensah said. "She doesn't only catch balls on the field, she catches people off the field, when they are falling down."
The Lady Spartans' starting catcher, Mattimore has helped Broad Run to a tremendous spring with a 16-1 record which includes a 5-0 mark in Conference 14. During the season, Broad Run has outscored its opponents by an average of six runs per game, and Mattimore's leadership behind and at the plate is a big reason why.
"She always backs up her team, and when her team needs her she is there to back them up," Mensah said. "With a leadership and compassion like that I feel like she deserves teammate of the month."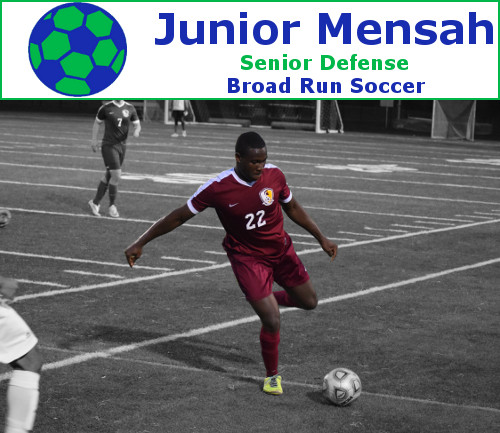 By Kyle Gotimer
[twitter-follow screen_name='KyleGotimer42′]
Nominated by Grace Mattimore
Broad Run High School senior defender Junior Mensah made his mark on the Spartan boys soccer team in the month April.
"[Junior's] work rate is second to none," Broad Run head coach Jon Hicks said. "He is very respectful to the coaching staff, opponents and officials."
Mensah makes an effort to make his team better every day — on-and-off the field. Mensah has made it his mission to become the best leader he can be for his fellow Spartans while leading them to a (4-2-0, 9-2-1).
"He will never complain, always does what is asked of him and is always one of the first players to arrive to practice and last to leave," Hicks said.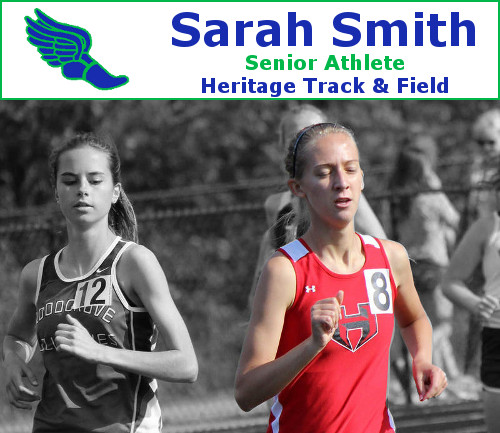 By Owen Gotimer
[twitter-follow screen_name='BigO_Gotimer']
Nominated by Malia Sample
Heritage High School won its first team state championship in girls cross country this past fall behind the dynamic duo of junior Weini Kelati and senior Georgie Mackenzie, but one senior – Sarah Smith – quietly aided the Pride as an under the radar distance runner.
This spring, Smith is making her name heard on the track circuit. Through the month of April, Smith had turned in the ninth fastest 1,600-meter time (5:33.13) and the 14th fastest 3,200-meter time (12:02.73) in Loudoun County.
While her times certainly speak for themselves, what makes Smith stand out is her team-first mentality.
"Sarah is one of the most supportive and kind people I know," Heritage sophomore Malia Sample said. "I'm lucky to have her on my team!"