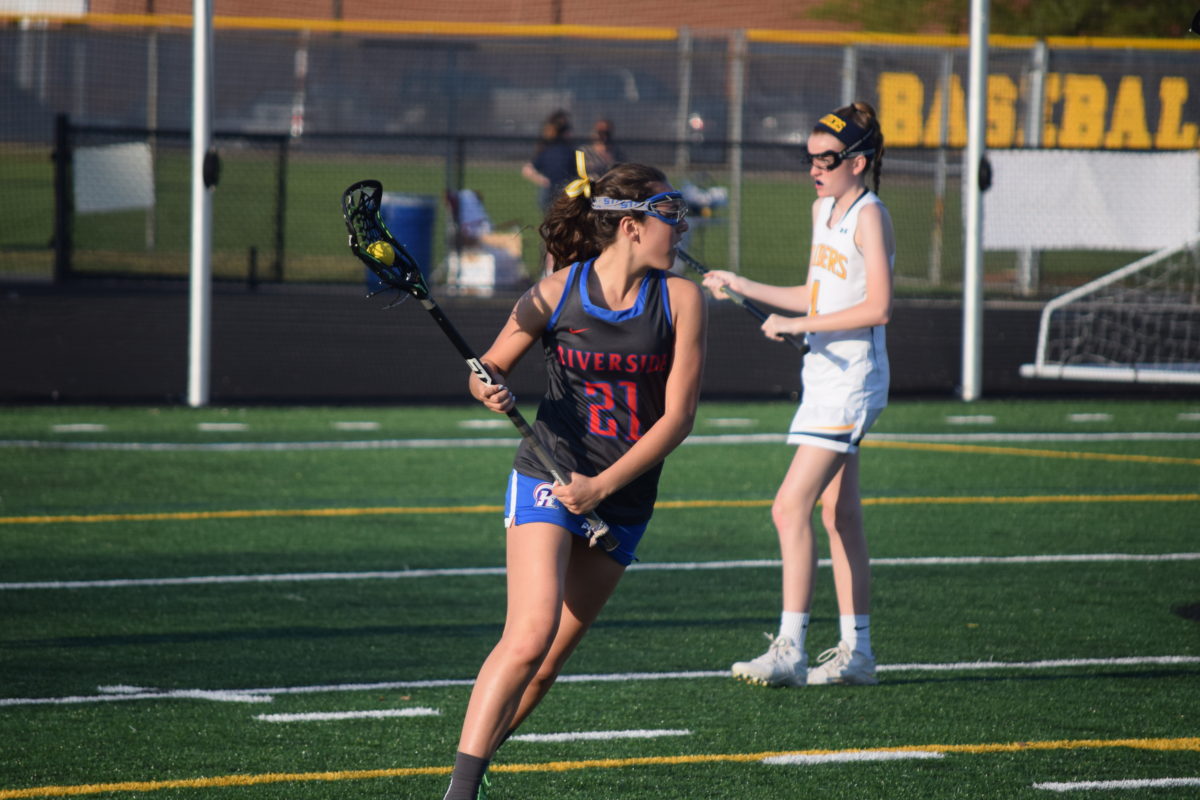 By Owen Gotimer
LoCoSports Editor-in-Chief
[twitter-follow screen_name='BigO_Gotimer']
Leesburg (April 26, 2016) — Need a lesson on how to score eight unanswered goals in 4:38? Ask the Riverside High School girls lacrosse team which put on a faceoff-dominating, fast-breaking, scoring clinic in the first-year Rams, 18-13, come-from-behind victory over Leesburg-rival Loudoun County High School on April 25.
"We've never been a second half team, so our coach was just trying to rally us," Riverside junior Rachel Giachinta said. "She told us this was our chance to show that we were a second half team."
Trailing the Lady Raiders, 10-7, after the first 25 minutes, the Rams came out on a mission to start the second half in what would end up being their first Dulles Group victory. Much like the first half, Riverside won the opening faceoff, marched right down the field and scored. But what happened next was the difference in the game.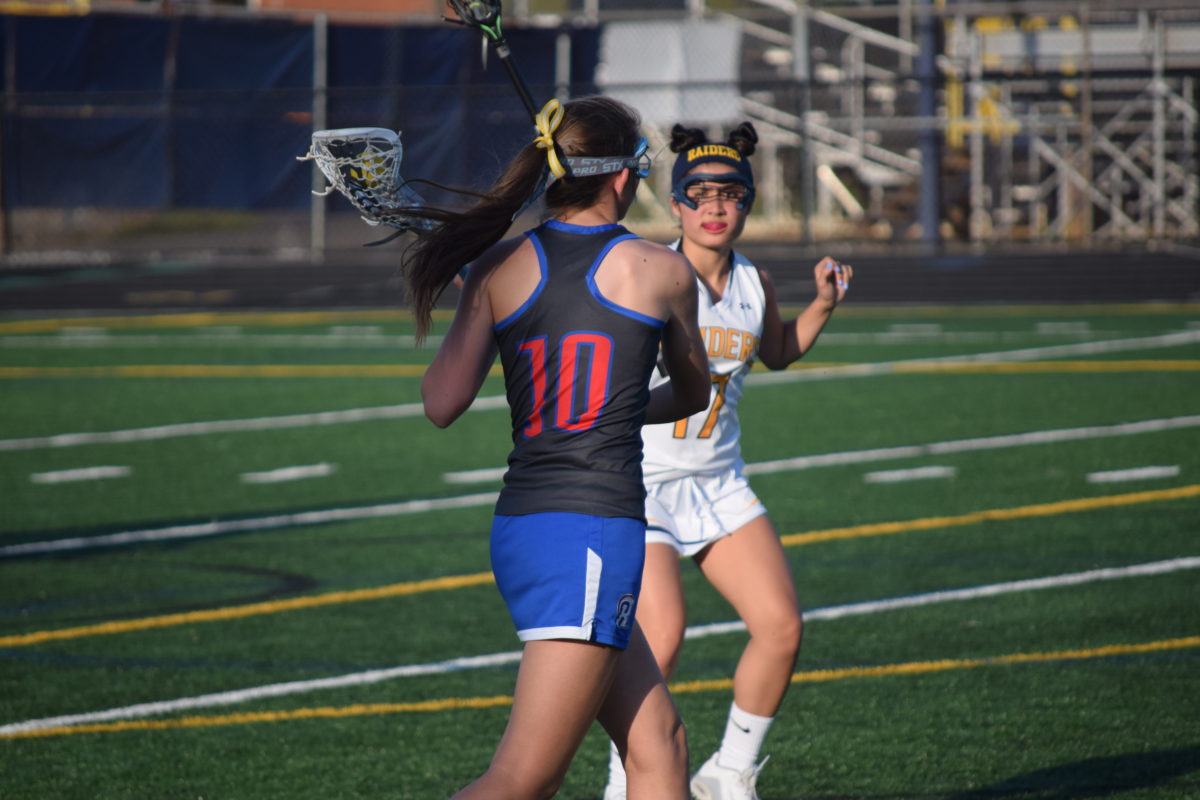 "Sometimes we get into a position where we get a little panicky because we're young. The last couple of games there's been a moment where we've needed to turn it up or continue on the path we were on," Riverside head coach Kristan Ash said. "Tonight, the message at halftime was we have been to this rodeo before, so let's make this a different ending. We said to them 'This is your story. Write your own ending.'"
Following another faceoff win sophomore Elise Kim scored her fourth goal of the game with 23:46 left in the contest. Then 19 seconds later freshman Kendra Keyser added the fourth to her game-high six goals. Just 18 seconds after that, Kim scored again as the Rams took their first lead since the 12:31 mark in the first half.
And they still weren't finished.
Before the clock operator even had time to start the clock, freshman Sydney Ash had scored her first goal of the night which freshman Tatum Broyhill followed up with her first of the night 1:27 after that.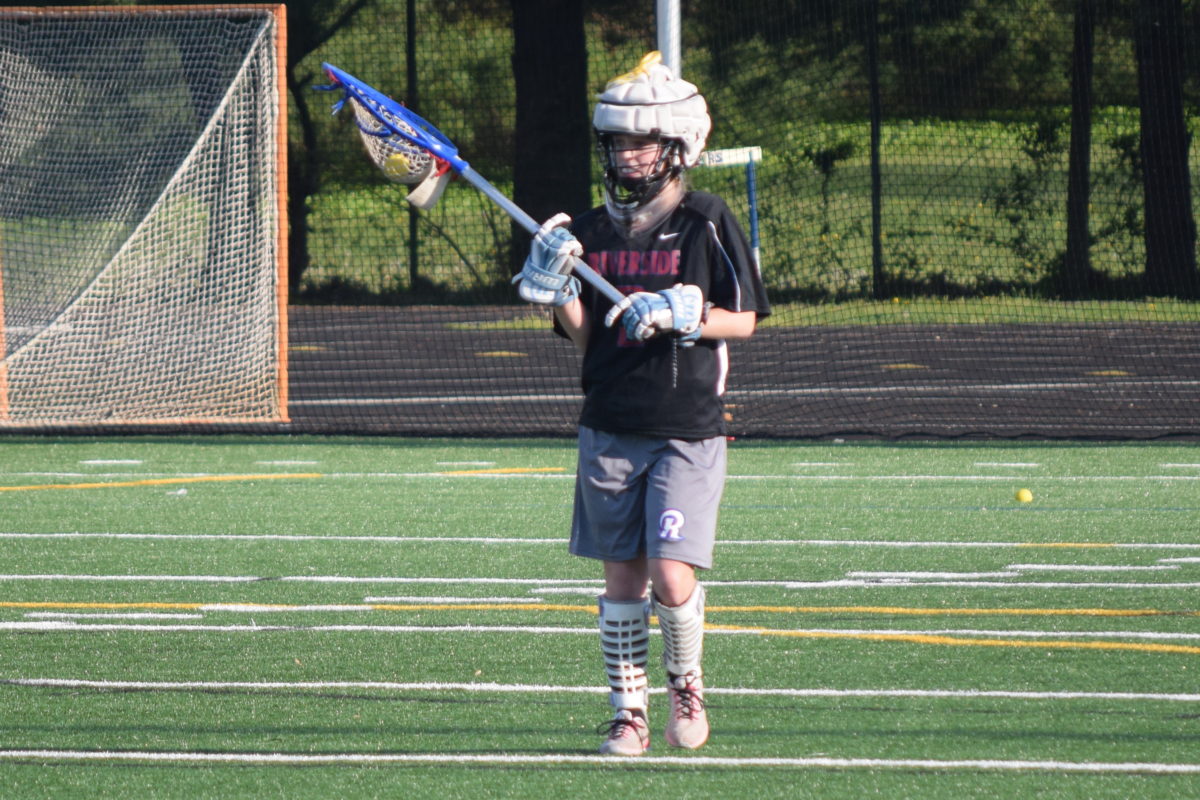 Within the next six minutes, Ash, Giachinta and Keyser had all added one additional goal as the Rams completed their nine-goal rally to start the second half.
"That's just the efficiency we've seen out of these guys. We got possession. Sometimes we don't possess the ball, but we're very efficient when we do," coach Ash said. "We looked initially for the fast break because we have some legs in the midfield. We pushed the fast break option, and then we were really able to work off of our inside attack players."
While the nine unanswered goals certainly swung the momentum towards Riverside, the stout defense in the following seven minutes sealed the deal for the Rams.
The Lady Raiders almost exclusively controlled the ball in Rams' territory for seven straight minutes in the middle of the second half, but were only able to come away with two goals.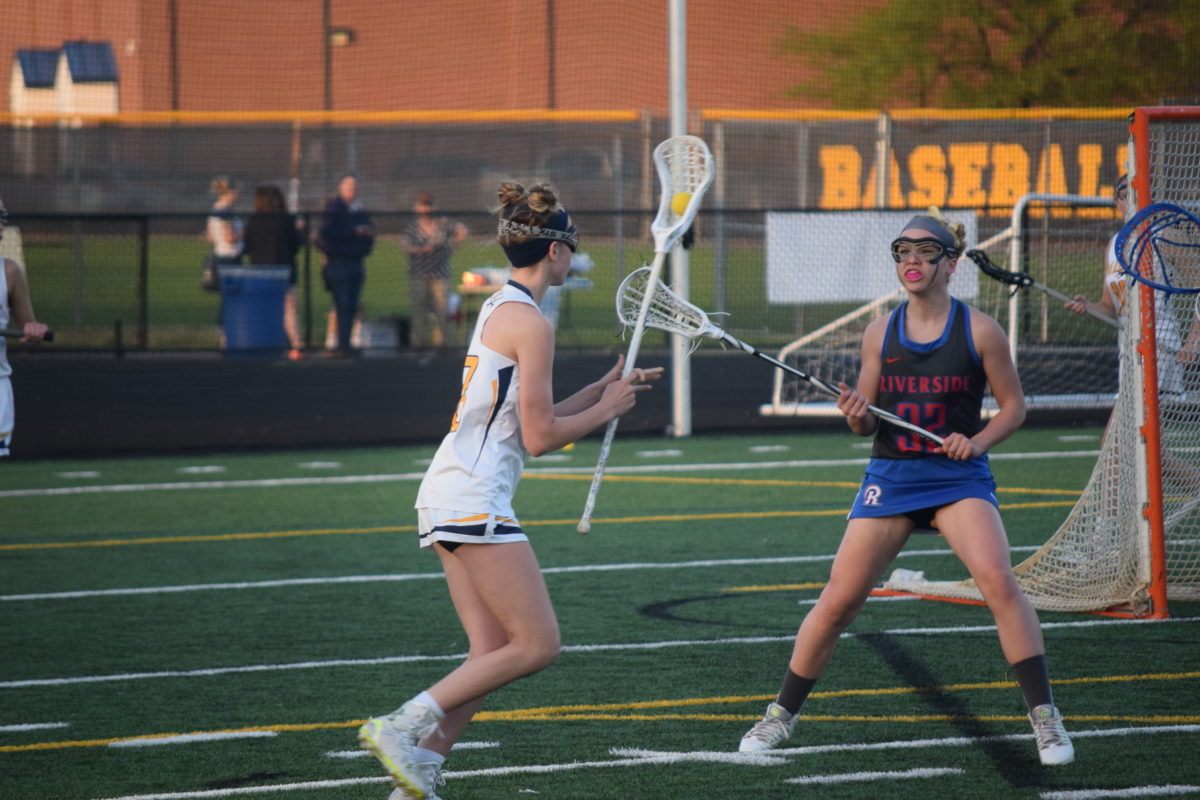 "The defense is a really bright point right now," coach Ash said. "We have a system that keeps them in a position of power together where their teammate and helping side is never too far away. They've gotten their comfort zone set with each other. When it works, it really works."
The Riverside defense worked for the most part, but that didn't stop a couple Lady Raiders from getting in on the scoring action. Loudoun County sophomore Taylor Curtis and senior Katie Orrison both scored four goals in the losing effort.
"They're a great team," coach Ash said. "They were under control, they were skilled, they were well-coached."
With four games left in their group schedule, the Rams (1-3, 4-4) are ready to make some noise, but will certainly have a bigger target on their backs after upending the solid Lady Raiders (2-2, 6-4) squad.
"It definitely boosts our confidence especially being a younger team knowing we can play against the older teams in our conference," Giachinta said. "I don't think anyone expects to see how hard we're coming out. We have a great team lined up here. We're going to be a force to reckoned with next year and in years to come."
Scoring:
1H 24:54 RS Kendra Keyser
1H 22:12 RS Elise Kim
1H 21:32 LC Katie Orrison
1H 18:53 LC Grace Klerekoper
1H 17:43 LC Taylor Curtis
1H 17:29 RS Rachel Giachinta
1H 13:10 RS Elise Kim
1H 12:30 LC Jessi Rowell
1H 11:49 LC Katie Orrison
1H 7:34 LC Jordan Shanahan
1H 6:35 RS Kendra Keyser
1H 5:30 LC Katie Orrison
1H 2:57 LC Taylor Curtis
1H 2:48 RS Elise Kim
1H 1:14 RS Rachel Giachinta
1H 0:38 LC Jordan Shanahan
1H 0:00 LC Taylor Curtis
2H 24:30 RS Kendra Keyser
2H 23:46 RS Elise Kim
2H 23:27 RS Kendra Keyser
2H 23:09 RS Elise Kim
2H 23:07 RS Sydney Ash
2H 21:40 RS Tatum Broyhill
2H 21:06 RS Kendra Keyser
2H 19:52 RS Sydney Ash
2H 16:04 RS Rachel Giachinta
2H 14:01 LC Taylor Curtis
2H 9:14 LC Aly Haslet
2H 6:55 RS Kendra Keyser
2H 2:58 LC Katie Orrison
2H 0:01 RS Lilly Boswell