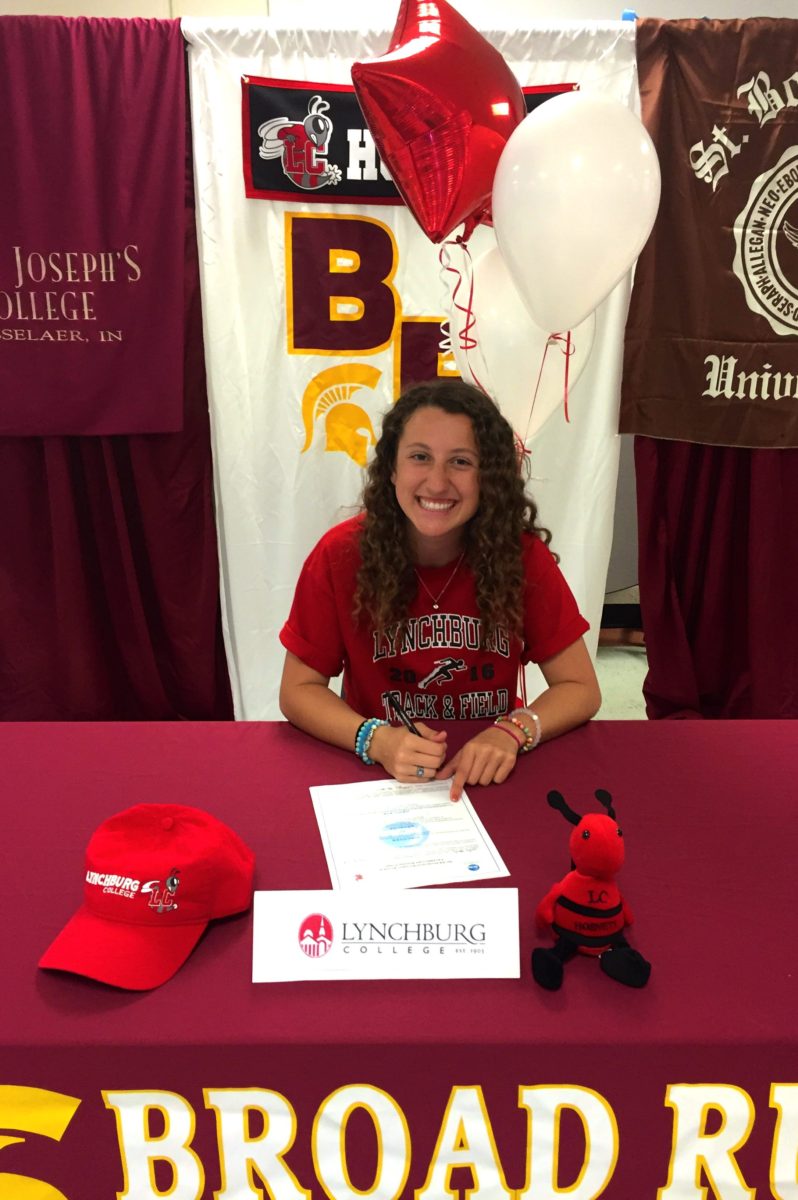 By Owen Gotimer
LoCoSports Editor-in-Chief
[twitter-follow screen_name='BigO_Gotimer']
Ashburn (April 25, 2016) — Broad Run High School senior Caitlyn Harper has made a commitment to throw for Lynchburg College starting in the 2016-2017 school year.
"Honestly, it doesn't feel real," the 5-foot-6 Harper said. "That high school is ending and college is just around the corner — it's all happening so fast!"
The end of Harper's high school throwing career is just around the corner, but Broad Run still has several meets standing between now and the postseason where the Spartans as a team and Harper individually will try to earn conference titles and region berths.
"Broad Run is one of the best high schools out there. The track coaching staff is very dedicated to the team. I appreciate everything my coaches do for me," Harper said. "All my teammates are very encouraging. We all cheer each other on and support one another till the end. I am really going to miss Broad Run next year!"
But while missing Broad Run, Harper will welcome her career with the Division III Hornets. Led by first-year director of track and field Jim Sprecher – who is assisted by first-year throwing coach Ryan Smith – Lynchburg finished sixth at the Old Dominion Athletic Conference outdoor championships over the weekend of April 22-23.
"I think I will add a good attitude," said Harper who will throw discus and shot put for the Hornet. "I am very hard working and never give up. I always try to stay positive."
Harper is extremely positive about and confident in her decision to pursue field events and continue her education at Lynchburg.
"I visited a bunch of colleges throughout high school and when I visited Lynchburg I fell in love with the campus, the environment and the people," Harper said. "They had the major I wanted which is Exercise physiology and the track team seemed like the perfect fit for me!"
If it wasn't for her childhood best friend during her junior year of high school, Harper might never have had the chance to fit in perfectly with a collegiate track and field team.
"My childhood best friend Kelley Moser convinced me to come out to tryouts my junior year and it was so fun and different," Harper said. "I enjoyed it a lot and decided to stick with it."