By Spencer DuPuis
LoCoSports Staff Writer
[twitter-follow screen_name='SpencerDuPuis']
Leesburg (April 21, 2016) — On April 19, Riverside High School (7-5) traveled across town to take on Heritage High School (3-9) as the first-year Rams came back from an early 2-0 deficit to defeat the Pride, 5-3, behind some timely offense and a solid pitching performance by freshmen Nick Connolly and David Setien.
In the sixth inning, the Rams finally got the bats going with back-to-back-to-back singles to start the inning. Riverside head coach Sam Plank then elected to attempt a bases loaded squeeze which paid off after a Heritage error.
With the score tied at 2-2, Connolly helped himself hitting a two-RBI single just out of the reach of Heritage shortstop Patrick Tyree to break the tie and put the Rams up, 4-2. The Rams added another run in the seventh to increase their lead to 5-2 making a comeback attempt even harder for the Pride.
"We were just trying to put pressure on them," Plank said. "It took a while. I mean we didn't execute very well early, but I told the kids at some point you got to get a big hit if you want to win games. Our freshman lefty punched one into left field and we scored two runs and that was huge."
But the Pride weren't done yet. In the bottom of the seventh, they strung together three straight singles to load the bases. Then with two outs, junior Cameron Taylor took a bases loaded walk to decrease the deficit to two. But that wasn't enough as Ram reliever David Setien struck out the side ending the Pride's comeback.
"We were going to have to play a great game to beat these guys," Plank said. "We are very young, but we are starting to believe in the process and our system. We beat [John] Champe Friday and beat Heritage [tonight]; those are big wins. We are playing some pretty tough baseball right now. That's the key: play every pitch the right way, and we have a chance."
While Plank and the Rams pushed across the runs necessary to win in the end, the Pride looked solid in the game's first few innings.
Leading off the bottom of the first, Pride junior Chris Baer took a walk and then moved over to second on an error on a pickoff attempt. Baer scored when UVA-Wise bound third baseman Brandon Keiper hit a single to left field giving the Pride a 1-0 lead early. Heritage added another run in the fourth inning before their comeback attempt fell short in the seventh.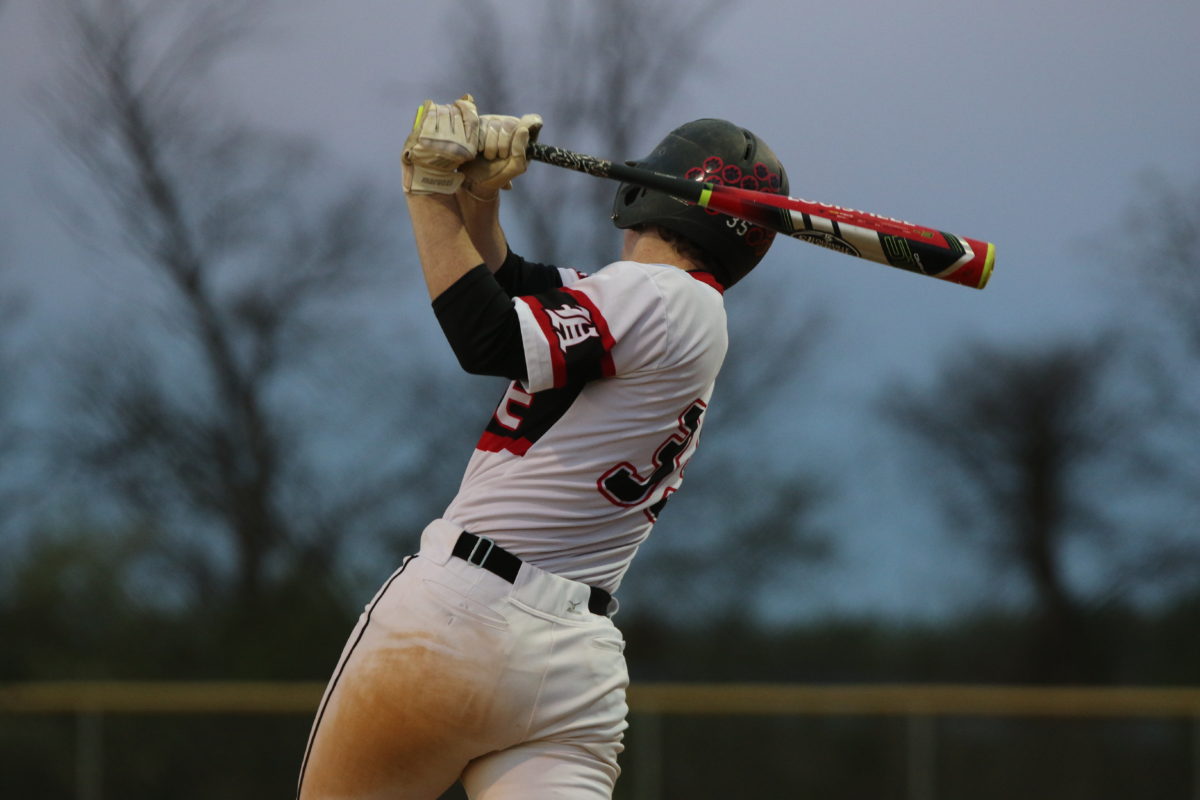 Pride senior pitcher Brent Smith got through the first five innings pretty much unscathed, aided by some good plays by the Pride defense including inning-ending double plays in the fourth and fifth innings.
"We played pretty good [defense]and we were throwing strikes," Heritage head coach Ryan Price said. "We were getting some routine outs, so it was a pretty good start."
Riverside will travel across Leesburg again for a non-conference match up against Loudoun County on April 22 while Heritage will also have a non-conference game in Leesburg against Woodgrove on April 22.
Offensively:
Riverside
Belser 1-4, K
Swank 0-3, ROE, HBP
Hoehn 2-4, 2B, 2 R
Campbell 2-4, R
Jones 2-4, ROE, R
Setien 0-3, K
Kost 0-1, K
Kim 0-3, ROE, RBI, K
Homesley 0-2, HBP, SB, R, K
Connolly 1-3, ROE, 2 RBI
Heritage
Baer 0-3, BB, R, K
Schaub 2-4, R
Keiper 3-3, BB, RBI
Koehler 1-3, BB
Gotimer 1-4, R, K
Taylor 0-2, sac bunt, BB, RBI
Smith 0-2, BB
Craner 0-1, K
Lannes 0-3, ROE, K
Tyree 0-3, K
Pitching:
Riverside
Connolly W 5.2 IP, 2 R, 0 ER, 4 H, 4 BB, 1 K
Setien S 1.1 IP, 1 R, 1 ER, 3 H, 1 BB, 4 K
Heritage
Smith L 6 IP, 4 R, 1 ER, 7 H, 0 BB, 2 HBP, 4 K
Craner 1 IP, 1 R, 0 ER, 1 H, 0 BB, 1 K