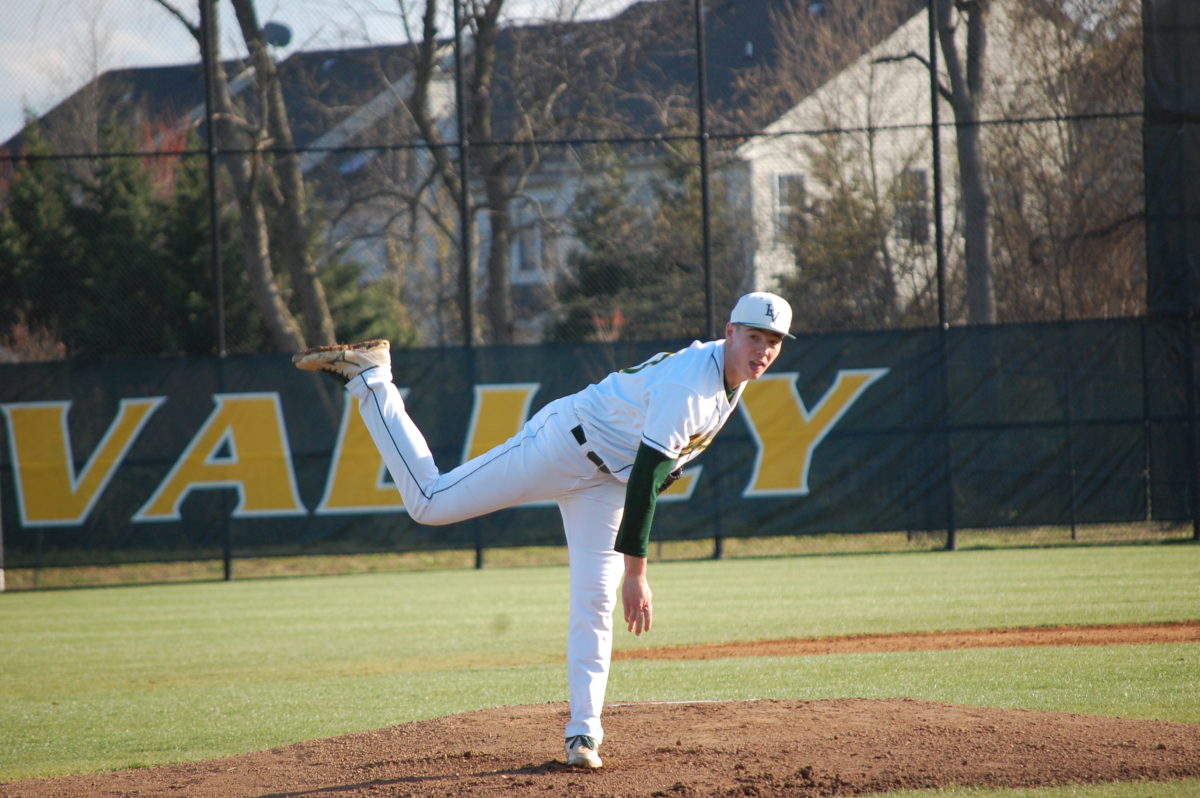 By Owen Gotimer
LoCoSports Editor-in-Chief
[twitter-follow screen_name='BigO_Gotimer']
Purcellville (April 9, 2016) — As the temperature cooled into the upper-30s, Loudoun Valley High School senior ace Justin Ager stayed hot shutting out his second straight team while improving to 3-0 on his young season as the Conference 21B-leading Vikings defeated Heritage High School, 5-0, in Purcellville on April 8.
"I felt pretty strong throughout the game. Overall, I was pretty happy," Ager said. "In the seventh inning, it got a little dicey, but we got through it and got the W so that's what matters."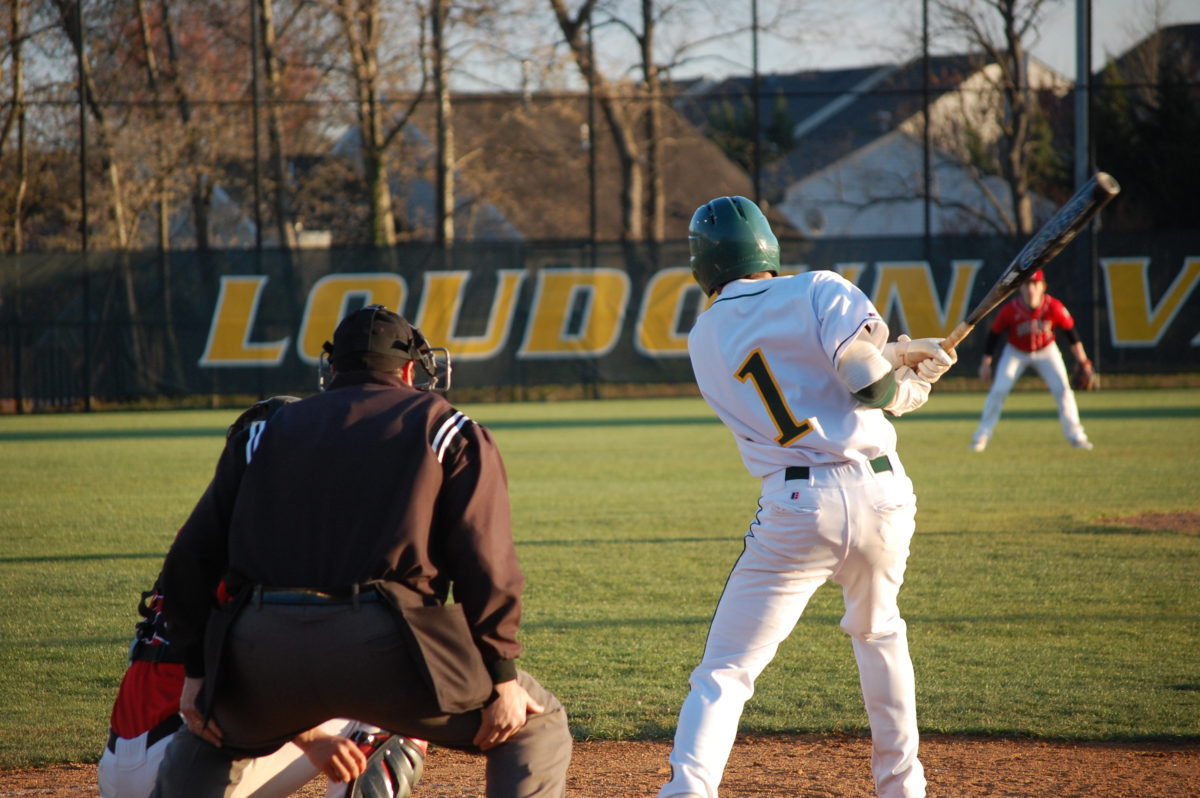 After cruising through his first six innings — allowing just five base runners on two hits – Ager retired the first two Pride batters in the seventh inning before loading the bases on an error, base hit and walk before retiring the side to earn the win.
"Solid performance: that's what we're getting out of Justin every time out," Loudoun Valley head coach Wayne Todd said. "We might have stretched him a bit at the end. He was at 88 pitches going into the last inning, and I thought we'd get out of it easy. Then all of a sudden his pitch count got up a little bit."
Ager — a Yale-commit — has allowed just one run combined in his three starts this season while striking out 22 batters and allowing just seven hits.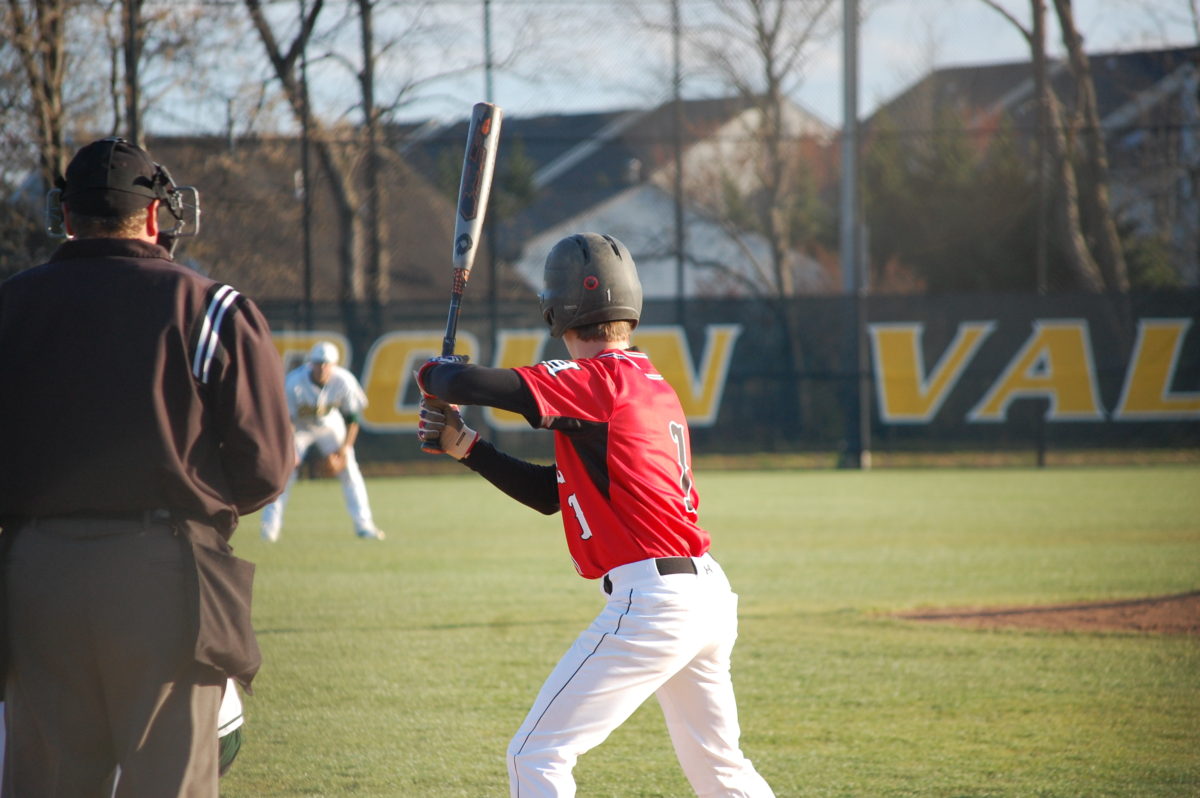 "It's a team game. Coach definitely prides on defense and pitching," Ager said. "I think we have what it takes to do what we did last year. Our pitching staff is deep enough to do what we need to do to get wins."
While Ager is confident his pitching staff will figure it out, a change of pace for Loudoun Valley is coming in the form of their pitching staff as a team-riddled with primetime starters over the past half-decade is in the middle of a hunt for their No. 2 starter this season.
"We don't have the pitching we've had the past few years. In the last two years I felt like we had two No. 1s on the mound all the time. Now, we have Justin, but we're struggling to find our No. 2," Todd said. "I think we'll get there, but right now we have some guys who haven't been on the mound a lot, and we're going to have to go out there and score some more runs behind them."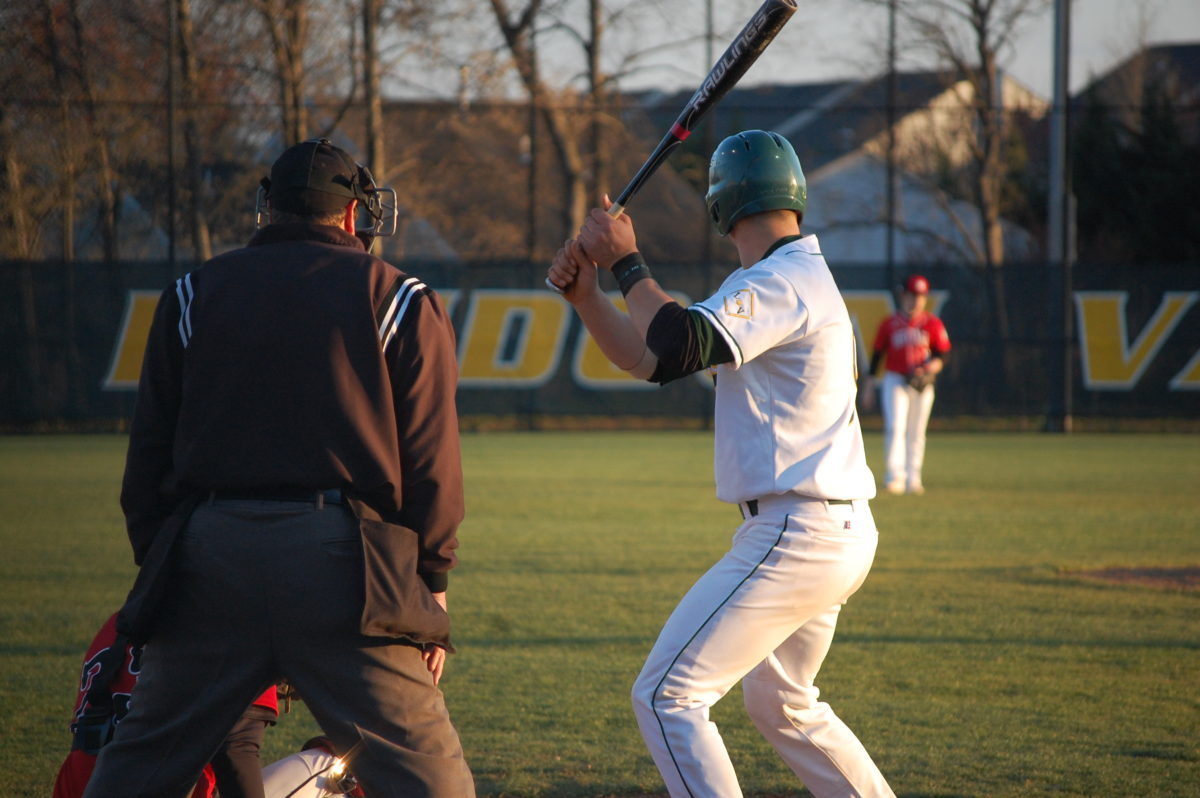 Heritage (1-2, 2-6) junior outfielder Chris Baer did all he could to get the Pride offense started with a single, two walks and two stolen bases, but Ager got all of the run support he would need early in the contest as Loudoun Valley (3-0, 5-1) senior shortstop Trey McDyre led off with a hit by pitch before sophomore centerfielder Logan Cooper doubled and senior catcher Hunter Gore grounded out to drive in McDyre and give the Vikings a 1-0 lead after the first inning.
Senior second baseman Kurtis Meyer – who went 3-for-3 on the night – singled and scored in the second inning before driving in a pair of runs in the third to give Loudoun Valley a five-run cushion.
"You need to get the lead early and then you can play with it especially when you have Ager on the mound. Once you get the lead everything settles in," Todd said. "We had some good at-bats: ground ball got a run in, fly ball got a run in. We're just trying not to strikeout with runners in scoring position."
Offensively:
Loudoun Valley
McDyre 0-2, ROE, HBP, 2 R
Cooper 1-2, 2B, sac bunt
Gore 0-2, BB, RBI
Lockhart 1-3, R, RBI
Ager 1-2, R, RBI
White 0-1
Meyer 3-3, R, 2 RBI
Holdredge 0-3
Eberhart 0-2, sac fly, RBI, 2 K
Reed 1-2, 2B, K
Heritage
Schaub 0-4, 3 K
Tyree 0-2, sac bunt, K
Gotimer 0-3, 2 K
Koehler 0-3, K
Keiper 0-2, HBP
Taylor 1-3
Craner 0-1, BB, K
Smith 0-1, ROE
Wooden 1-3
Baer 1-1, 2 BB, 2 SB
Pitching:
Loudoun Valley
Ager W 7 IP, 0 R, 0 ER, 3 H, 3 BB, 1 HBP, 8 K
Heritage
Craner L 4 IP, 5 R, 4 ER, 6 H, 1 BB, 1 HBP, 2 K
Smith 2 IP, 0 R, 0 ER, 1 H, 0 BB, 1 K