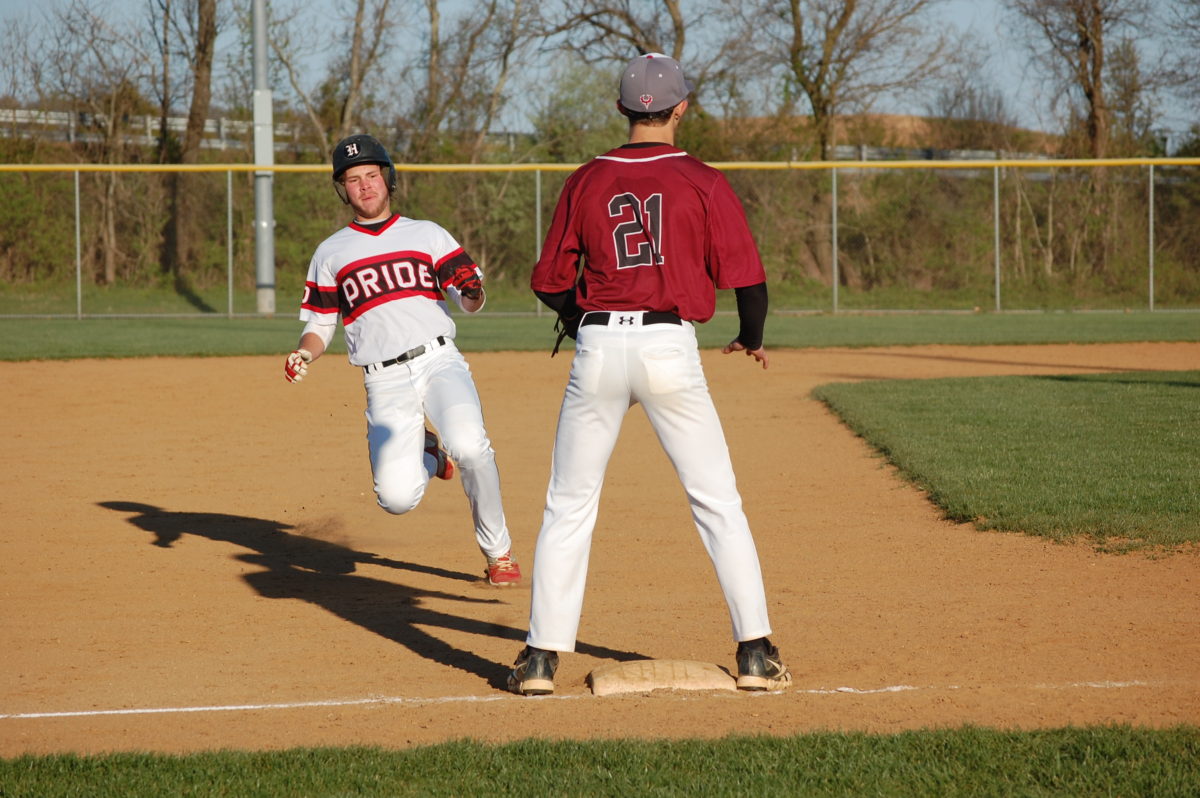 By Owen Gotimer
LoCoSports Editor-in-Chief
[twitter-follow screen_name='BigO_Gotimer']
Leesburg (April 6, 2016) — After a one-two-three first inning for Heritage High School junior starter Cameron Taylor, his teammate and leadoff centerfielder Luke Schaub tripled on a Texas-leaguer down the right field line on the first pitch he saw from Rock Ridge High School junior ace Nick Stewart. That storyline played out throughout the game on April 5 as Taylor continued to cruise and the Pride got hit after hit to drop out of the reach of the Phoenix as Heritage picked up its first Conference 21B win of the season, 4-3.
"It's obviously cold so no one is at the top of their game," Taylor said. "But we went out there and hit when we needed to and our defense fielded every ball hit at them."
Struggling to get rolling offensively this spring, Schaub's first-pitch triple was followed by a line drive sac fly by junior shortstop Patrick Tyree on the very next pitch to give the Pride the early lead.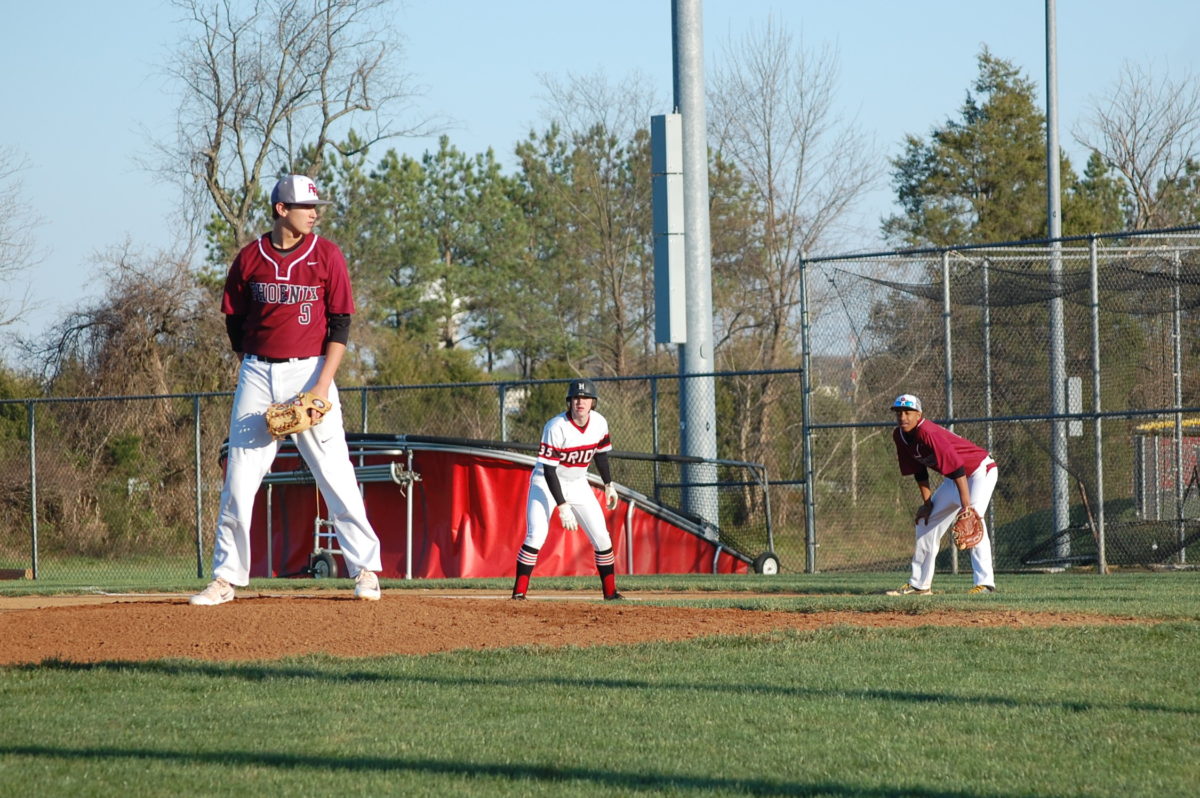 "It was just a pop fly, but I noticed the right fielder was playing a bit deep. As I was rounding first, the ball hadn't even hit the ground yet, so I was ready to make a play," Schaub said. "It just has to do with getting started early."
Heritage (1-1, 2-5) has yet to control a baseball game this season having trailed in all of their games, but a combination of two-hit games by Schaub, senior designated hitter Brandon Keiper, junior right fielder Jon Wooden and junior left fielder Chris Baer allowed the Pride to take and hold onto the momentum against Rock Ridge (1-1, 2-5).
"It was nice and unique to our season. We've trailed in every ball game, so it was nice to get a lead and keep it the whole night," Heritage head coach Ryan Price said. "We talked about using the middle and the backside and not getting out in front. I think it mattered tonight. We had some good balls in play to the right side, and it helped us move runners around and get a few runs on the board."
While the Pride offense has started slowly, the defense – for the most part – has been rather impressive, turning six double plays in their last four games.
"We struggle a bit offensively at times so we're hoping that our defense can keep us in some ball games," Price said. "It's nice to be able to get some ground balls and have guys be able to record two outs. It's huge in keeping us competitive."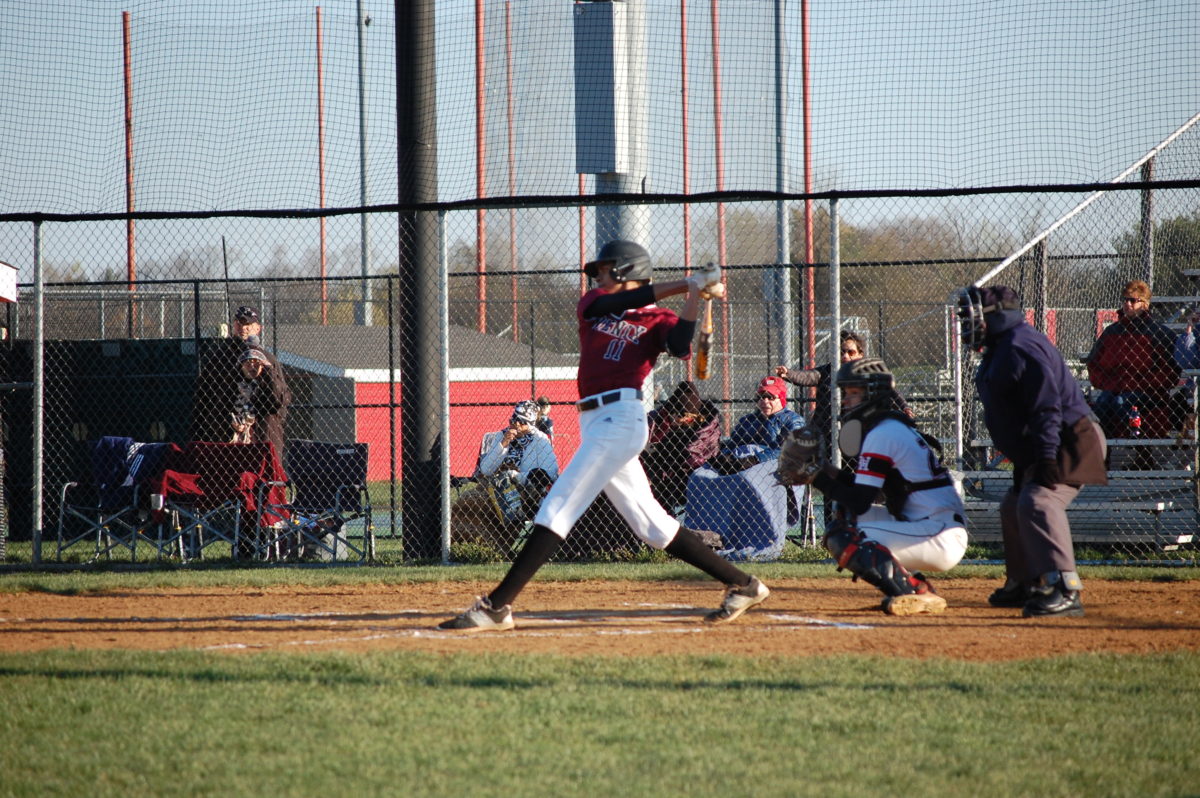 Taylor got out of a sixth-inning jam when he rolled a no-out double play ball after three consecutive Rock Ridge hits to start the inning.
"It helps knowing that if you get a guy on first, all you have to do is get a ground ball to clear the bases," Taylor said.
Heritage and Rock Ridge both travel on April 8 for Conference 21B match ups: the Pride to Purcellville to play the conference-leading Loudoun Valley Vikings and the Phoenix to Sterling to play the Dominion Titans.
"Loudoun Valley is always a strong team. They have a really solid program out there and they're well coached," Price said. "We're going to have to rely on our history against them, knowing that we always play them tight."
Offensively:
Heritage
Schaub 2-4, 3B, R, 2 K
Tyree 0-2, sac bunt, sac fly, RBI, 2 K
Gotimer 1-3, BB, R, K
Koehler 0-4, ROE, R
Keiper 2-3, ROE, R
Taylor 1-2, sac bunt, ROE
Wooden 2-3, ROE
Grijalva 0-3, K
Baer 2-3, SB, K
Rock Ridge
Jessie 2-3, 2B, 2 R, K
Apodaca 1-2, sac bunt, RBI, K
Wright 1-3, RBI
Brown, C. 0-3
Stewart 0-3
Morgan 0-2, K
Brown, D. 0-1
Goldman 1-3
Kelsey 0-3, 2 K
McGovern 1-2, R
Pitching:
Heritage
Taylor W 7 IP, 3 R, 3 ER, 6 H, 0 BB, 5 K
Rock Ridge
Stewart L 6 IP, 4 R, 2 ER, 10 H, 1 BB, 7 K