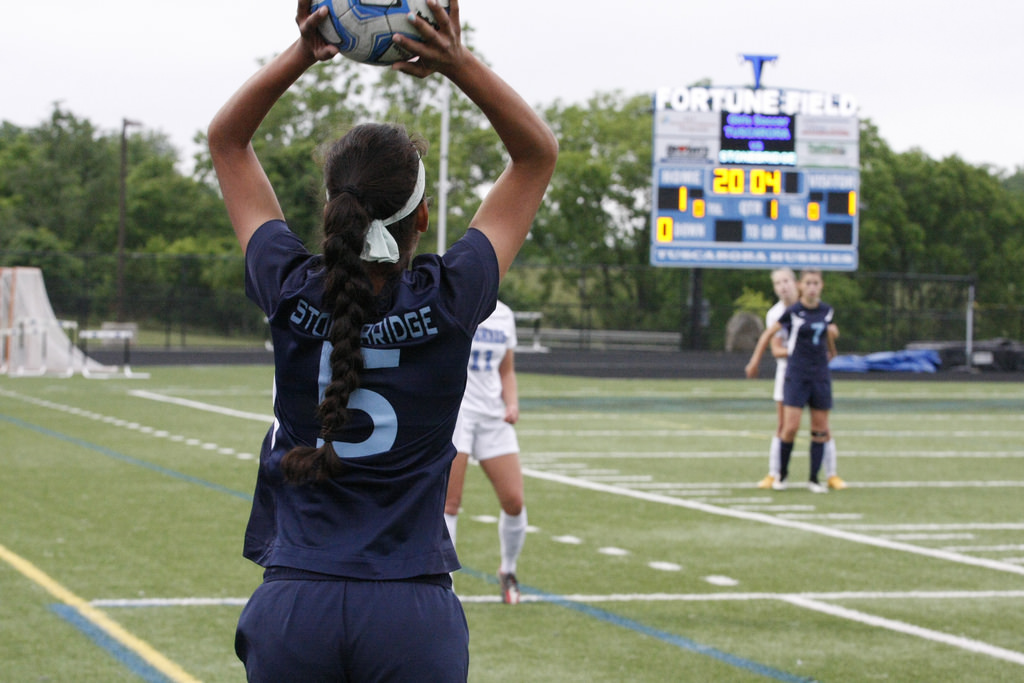 By Owen Gotimer
LoCoSports Editor-in-Chief
[twitter-follow screen_name='BigO_Gotimer']
Ashburn (April 5, 2016) — After a VHSL 5A state championship loss to Briar Woods High School in 2014, the Stone Bridge High School girls soccer team had a mission to complete in 2015. But once again, an Ashburn-rival – this time Broad Run High School – ended the Bulldogs season just short of state championship glory. Could 2016 be the year for the Bulldogs? If April 4 was any indication, it might be.
"For the past two years, we've been state runner up to crosstown rivals so we're looking for a different ending this season," Stone Bridge head coach Sherrie Colby said. "I know the girls – especially our seniors – would love to have a different ending this year."
Travelling across town for a rematch with the reigning state champion Spartans (1-1-0, 3-3-0), the Bulldogs (1-1-0, 5-1-1) dominated possession on the offensive side, firing shot after shot at Broad Run keepers Emma Magness and Maddy Kopecky, but time and time again the Stone Bridge attempts were stopped.
However, in the 58th-minute the Bulldogs finally caught their break when a Broad Run defender fell in the goal box and landed on the ball hand first. Stone Bridge senior midfielder Lindsay Gallagher stepped up to take the penalty kick and buried the ball in the lower right corner to give the Bulldogs the only goal they would need to avenge the Spartans, 1-0.
"We're just super excited," Gallagher said. "When we see them again, we hope to get another win."
In the game's opening ten minutes, Stone Bridge rattled off four excellent shots on goal, but Magness was able to corral the scoring chances and lead Broad Run into halftime knotted at 0-0, but the Bulldogs' momentum gave them the edge in the second half.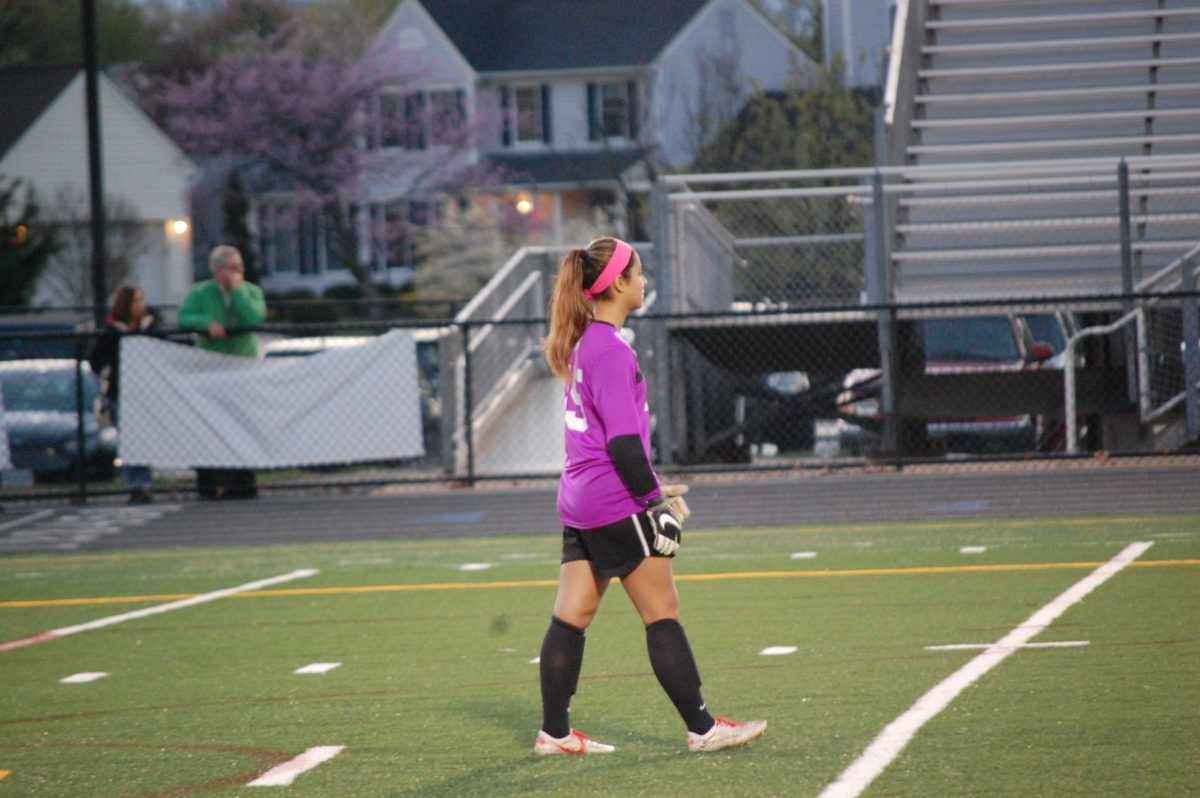 "The defense has to be aware of any breakaways, but the quick offensive start was the key to the whole game," Stone Bridge senior outside back Alyssa Choo said.
After knocking off the reigning VHSL 4A state champion Loudoun County, 1-0, on March 18, and now, defeating the reigning VHSL 5A state champion Broad Run, Stone Bridge is on a bit of a roll and ready for whoever their tough schedule throws at them.
"It's good for the confidence. Our confidence builder was beating Loudoun County, but it helps to win in conference over Broad Run," Colby said. "We started before the game and the girls were talking about how last time we didn't have a good result so let's turn it around and change it tonight."
In Loudoun County's deepest girls soccer conference, Stone Bridge and Broad Run will meet one more time in the regular season, but both also have to get through an extremely tough Potomac Falls Panthers team as well as an excelling Tuscarora Huskies program and the 2014 VHSL 5A state champion Briar Woods Falcons in Conference 14.
"We have to continue playing together as a team," Colby said. "We have goals to meet each time we come out to play a game. Hopefully, we can continue to be successful through this month and next."
There is no rest for the weary as the Bulldogs get a single day off before hitting the pitch once again for a Conference 14 match up against Briar Woods on April 6.
"We have to take every game like it's our biggest game," Gallagher said. "If you look at our schedule you can't see an easy win."
Choo echoed her teammate, noting that mental-preparedness could be the difference this season.
"Every game is different," Choo said. "We have to be mentally ready every game."
Scoring:
58′ SB Lindsay Gallagher (PK)