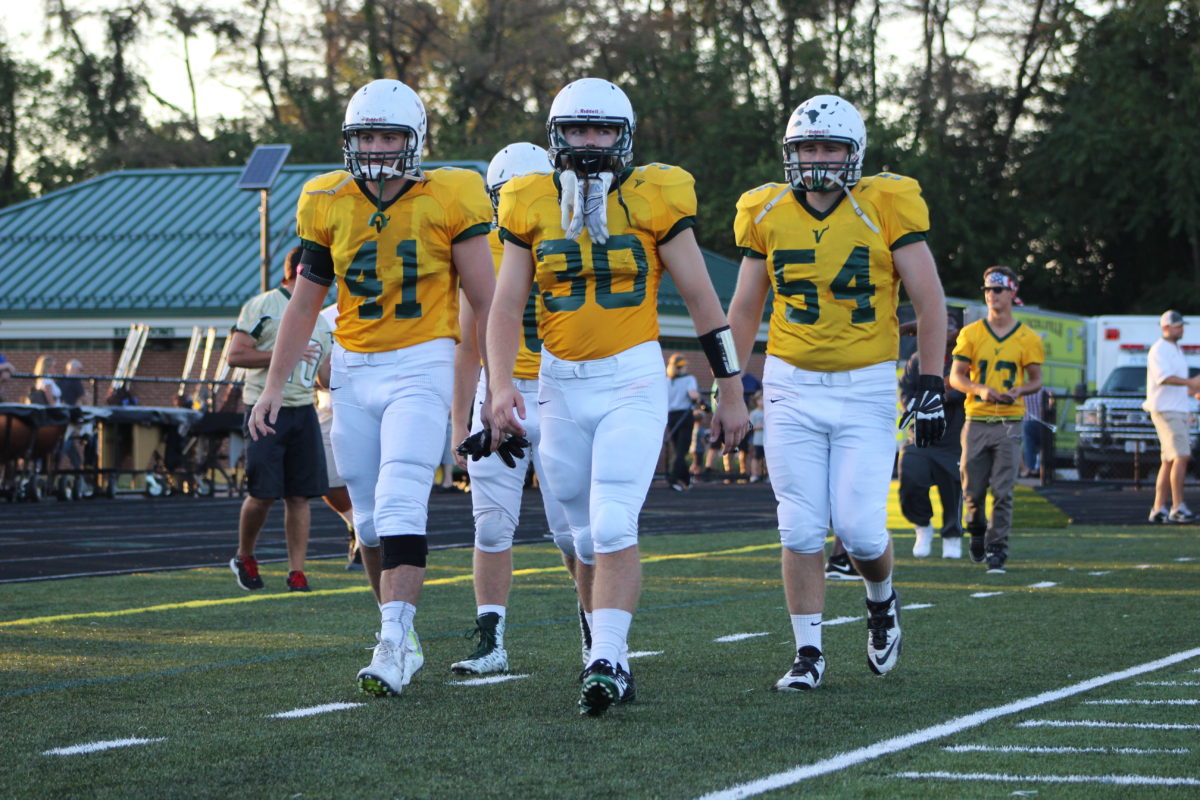 By Chloe Adam
LoCoSports Staff Writer
[twitter-follow screen_name='ChloeMAdam31′]
Purcellville (February 25, 2016) – Loudoun Valley High School senior Michael Cypher has made a commitment to continue his football career at University of Virginia's College at Wise starting in the 2016-2017 academic year.
"There is now no more stressing or confusion about where I'll be going," Cypher said. "After all the visits, SAT scores and transcripts I've sent, it's great to know that that process is over and I've narrowed my focus and purpose towards pushing through my senior year."
The University of Virginia's College at Wise is a public, liberal arts college located in Wise. This 396-acre campus offers 30 majors, 32 minors and 24 teaching licensures.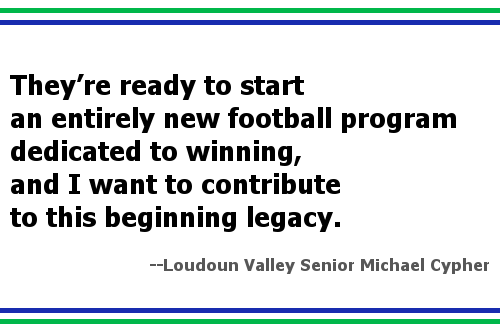 "I chose UVA Wise because coach Damron and his staff are on a mission to conceive a different reputation than the previous years; they're ready to start an entirely new football program dedicated to winning, and I want to contribute to this beginning legacy," the 6-foot-2, 230-pound Cypher said. "I'm dying to get back in action. I can't wait to compete."
Dane Damron was named the new head football coach at the University of Virginia's College at Wise in December of 2015. Damon – a 22-year coaching veteran known for his offensive expertise – is the fourth head coach in the 25 year history of the Division II Highland Cavalier football program.
"I hope to bring my persistence and determination to the team as much as possible," Cypher said. "With the right mentality, just about everything is possible."
This past season, Cypher and the Vikings finished the season 7-3. Even though Loudoun Valley didn't make the playoffs, they still led their Conference 21B standings going 4-1.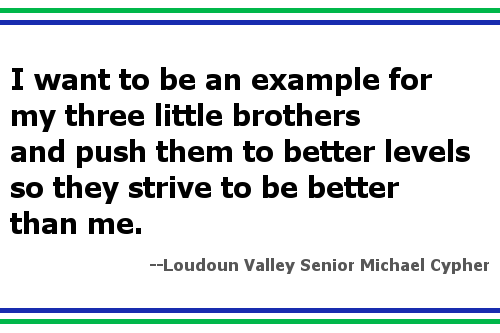 "Turns out we didn't make it to the playoffs, which was disappointing because I know a lot of us were still hungry and wanted to get back at some teams that beat us, but it was overall a great season," Cypher said.
The defensive end almost came close to quitting last spring after tearing his labrum and suffering a lateral meniscus tear on his left knee. He tried playing through his first three games but then ended up pulling a hamstring on top of that. Cypher still kept pushing through the pain and finally got to where he wanted to be.
"The reason I play football is because I want to be an example for my three little brothers and push them to better levels so they strive to be better than me, to keep that competitive edge and to show them to never give up no matter what," Cypher said.