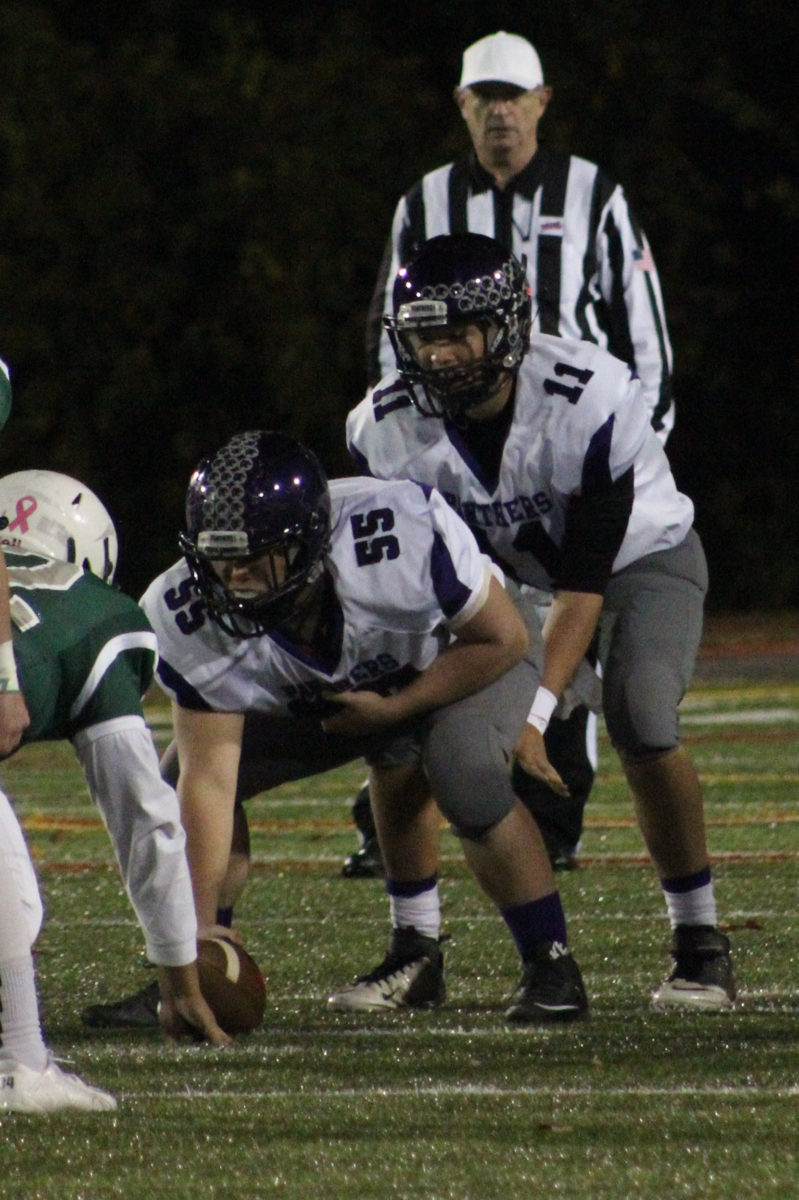 By Owen Gotimer
LoCoSports Editor-in-Chief
[twitter-follow screen_name='LoCoSports']
Sterling (February 16, 2016) — Potomac Falls High School senior Michael Davidson has made a commitment to continue his football career at Shenandoah University starting in the 2016-2017 school year.
"I felt at home as soon as I walked on the campus: they have my major and a great campus feel," the 5-foot-8, 215-pound Davidson said. "Coach Yoder was great in telling me what he thought I could provide to the team, and he just really made the program feel like home to me."
After discussing the opportunity to play football for fourth-year head coach Scott Yoder, Davidson felt the chance to play for four more years was too big to pass up.
"It is an amazing feeling to know I can focus in and just get better as a football player," Davidson said. "To know that I have another four years of football is something I just can't put into words."
At Shenandoah, Davidson will join Yoder and the rest of the Division III Hornets who finished 4-6 in 2015 with the help of Heritage graduate Malik Johnson (2014) and Broad Run graduate Will Yancey (2015).
"I'll add a player who will work as hard as he can and provide some grit to the offensive line," said Davidson who plans to play center for Shenandoah. "I've always been undersized and used it as motivation to outwork my opponents; I believe I can bring that mindset each and every time I step on the field. The Hornets team is an up-and-coming team that is ready to take that next step, and I hope to be able to help by doing anything they ask of me."
During his three years working out with the up-and-coming varsity football program at Potomac Falls, Davidson helped the Panthers improve each year: 4-7 in 2013, 6-5 in 2014 and 8-4 in 2015. The Panthers' 2015 campaign ended in a VHSL 5A North region quarterfinal at the hands of top-ranked Massaponax High School.
"Playing football at Potomac Falls was easily the best time of my life. Freshmen year I was a freshman starter and thought I had finally proved myself. Then coach Jason Allen and his staff moved me from guard to center for the JV team during my sophomore year, and I really struggled at it. [Sophomore year] I was a scout team player who was no more than a punching bag for varsity. I learned a lot through the year, and it led me to embrace the grind of playing football," Davidson said. "I went on to become a starter on the varsity team junior and senior year as well as being named a captain my senior year. Having guys depend on you for motivation helped me become a better leader who would do anything for the team. Most importantly, coach Jason Allen and coach Paul Barnes helped me become a player who always puts the team first."
A self-described, undersized offensive lineman, Davidson noted that after starting football in the third grade, he quickly learned to use his lack of size as motivation to out work and out hustle the opposition.
"I still remember strapping on the helmet for the first time, and my teammates picking on me for my size," Davidson said. "I have always used my size as motivation because it seemed to make me a joke to all the other players. I don't care what others think now; I really only care what I think about myself and how I can get better."