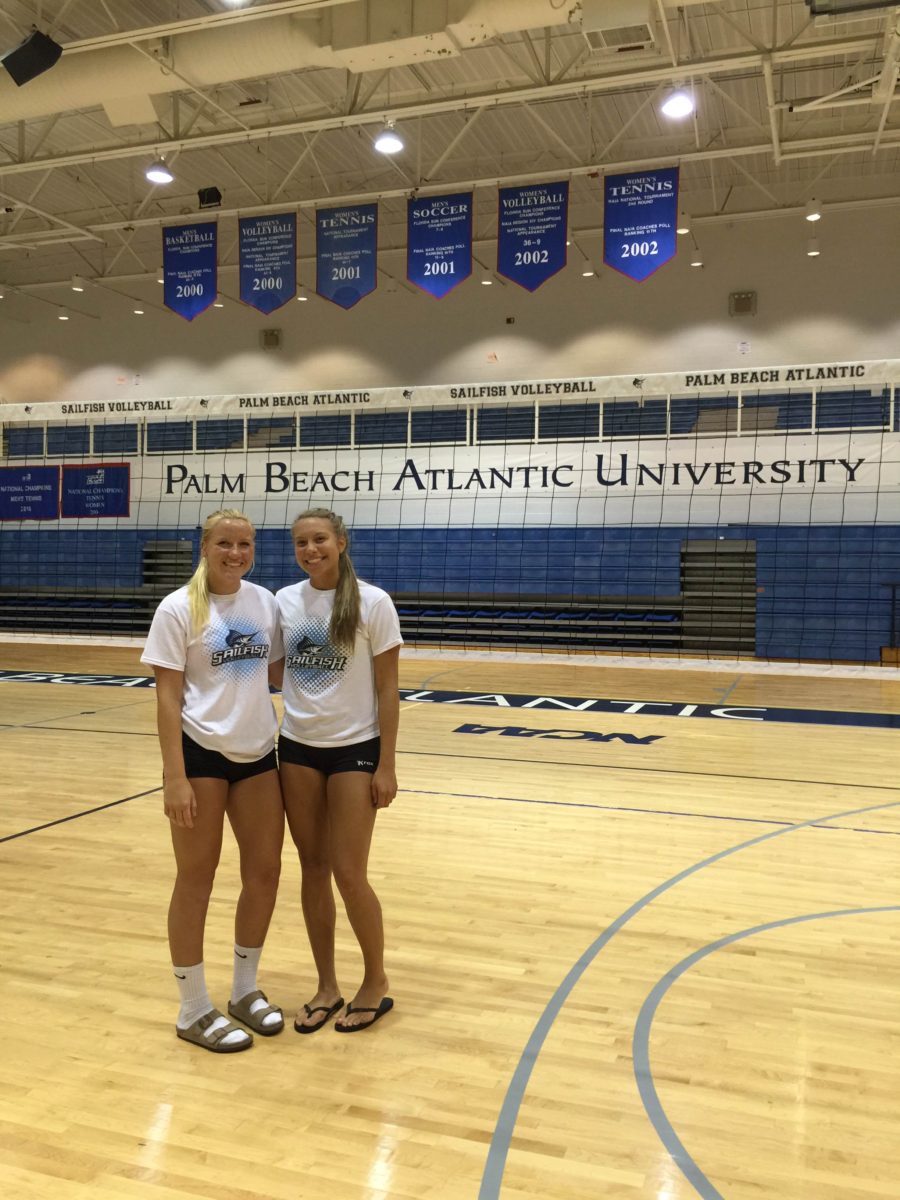 By Josh Meyers
LoCoSports Staff Writer
[twitter-follow screen_name='JoeCool20147′]
Ashburn (October 22, 2015) – Stone Bridge High School senior Abby DeVido has committed to play volleyball for Palm Beach Atlantic University starting in the 2016-2017 school year.
"I chose Palm Beach because it fit everything I was looking for in a college," the 5-foot-9 DeVido said. "I wanted a Christian-school close to the beach that had a competitive volleyball program."
The Division II Sailfish — who are currently 16-3 and ranked No. 17 in the nation – are as competitive as they come and are in the middle of their sixth straight winning season, all under head coach Bob White.
"I think I'll add height to the back row," DeVido said. "The intensity I add to the court, I believe, pushes every player and me to give 110-percent."
A libero, DeVido started her volleyball career in 2009 and has been playing ever since — whether it be with Stone Bridge or her club team Dulles Volleyball.
"My motivation comes from my competitive drive to be a better player than I was yesterday. This translates to my daily touches at home, training in the gym and lifting to become stronger," DeVido said. "Also, I hate losing almost more than anything and will do whatever it takes for a win."
Committing to Palm Beach hasn't subdued DeVido's drive.
"I have to work even harder now and try to improve every practice to get me to where I need to be for PBAU," DeVido said.
Her teammates will be glad to hear that because the Stone Bridge Bulldogs are right in the middle of a race towards the VHSL 5A state tournament, and at 17-2, they are off to a great start.

"My expectations are pretty high for us this year," DeVido said. "We have a lot of work to do to get where we want to be, so if we continue to work hard every practice, I think we can expect some good results this season."