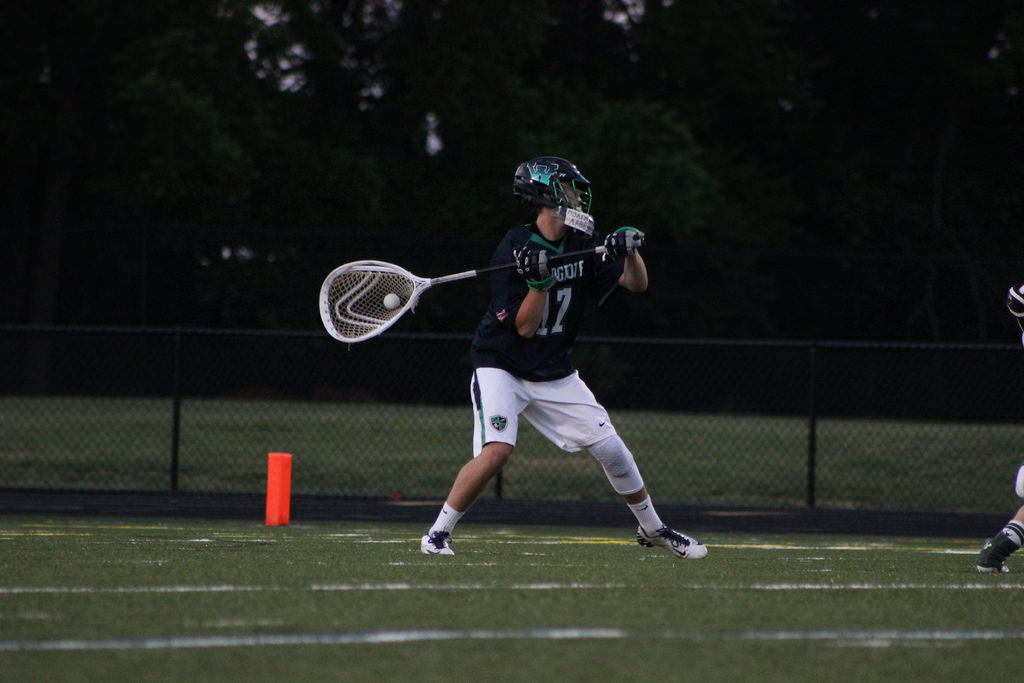 By Owen Gotimer
LoCoSports Editor-in-Chief
[twitter-follow screen_name='LoCoSports']
Purcellville (October 16, 2015) — Woodgrove High School senior Ryan Reynolds has made a commitment to continue his lacrosse career at Elizabethtown College beginning in the 2016-2017 academic year.
"I chose Elizabethtown because of their outstanding academic programs including pre-med which I intend on majoring in," the 6-foot, 170-pound Reynolds said. "Their lacrosse team is on the rise, and I was also looking for a team I could grow with as I played."
In 2015, third-year head coach Drew Delaney helped the Division III Blue Jays to a 14-3 record which marks the highest single-season winning percentage in the program's 14-year history. Elizabethtown finished 7-0 in the Landmark Conference before falling to the Catholic University of America in a conference semifinal.
"With the team, I hope to be a big asset for them and make an immediate impact on the program," said Reynolds who will play goalie for the Blue Jays.
Reynolds has already been and continues to be an impact player for the Woodgrove Wolverines. In 2015, Reynolds – along with High Point-commit Grant Ammann, Lynchburg-commit Josh Grafton, Christopher Newport-commit Conor James, Muhlenberg-commit Max Pyle and Ohio Wesleyan-commits Trey Rustand and Lucas Smith – led the Wolverines to a 13-5 record including a 6-1 mark in the Dulles Group before falling to Fauquier in a North zone semifinal.
"My expectations for Woodgrove this upcoming year are very high," said Reynolds who plays club lacrosse for VLC. "Considering it's my senior year and how strong our senior class will be, we should go far this year as long as we play as a team and work harder than ever."
After starting lacrosse at a young age, the now-first team all-Dulles Group and second team all-North zone goalkeeper was not always in the net.
"My lacrosse career started in the fifth grade, and from then on, I fell in love with every aspect of the sport," Reynolds said. "It wasn't until the following year in sixth grade, however, that I found my true calling in playing goalie."