By Chloe Adam
LoCoSports Staff Writer
[twitter-follow screen_name='ChloeMAdam31′]
Leesburg (October 13, 2015) — This past weekend, the softball community remembered and paid tribute to former Broad Run High School student Madison Small.
Madison was a four-year varsity player and senior captain of the Spartan softball team when she unexpectedly passed away after contracting Neisseria Sepsis — a blood infection related to meningococcal meningitis.
Through the course of her young life, Madison played for many local softball organizations, but it was with the Ashburn Girls Softball League where Madison began her early love for softball. After Madison's untimely passing in April 2015, the Annual AGSL Scholarship was renamed to the AGSL Madison Small Scholarship.
Chris Keyser — who has served on the AGSL board for the past five years and is also head coach for the 12U Comets travel softball team — was the Tournament Director for the 1st Annual Madison Small Memorial Scholarship Softball Tournament.
"Softball has been an important part of my life since I was five-years-old. When I heard about Madison's passing, I was deeply saddened for the Ashburn softball community," Keyser said. "I had the pleasure of meeting Madison a couple of times. I first met her when she was volunteering at an AGSL sponsored softball clinic that my daughters participated in at a younger age."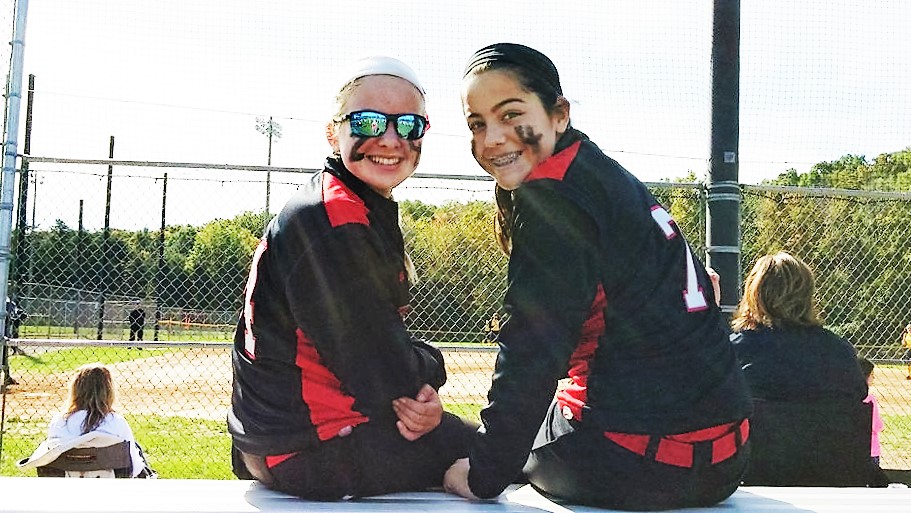 When the league was approached by Sarah and Dan Boyle — Madison's former teammate and Madison's former Ashburn Shooting Stars coach — to host a tournament in Madison's honor, Keyser immediately told the AGSL President that she would be happy to serve on behalf of AGSL as the Madison Small Tournament Director.
"I honestly did not know going in what to expect in a first year tournament," Keyser said. "Everything about this weekend was incredibly special to me, and I cannot thank the Smalls enough for letting me play such an important role in this tournament."
There was so much community support for this inaugural tournament that it needed to be held across four different parks there and utilize 17 fields in Loudoun County.
Tournament scheduler Dave Carver did not have an easy task at hand. Carver was in charge of scheduling 160 games for the 70 teams that were registered for the Madison Small Memorial Scholarship Tournament.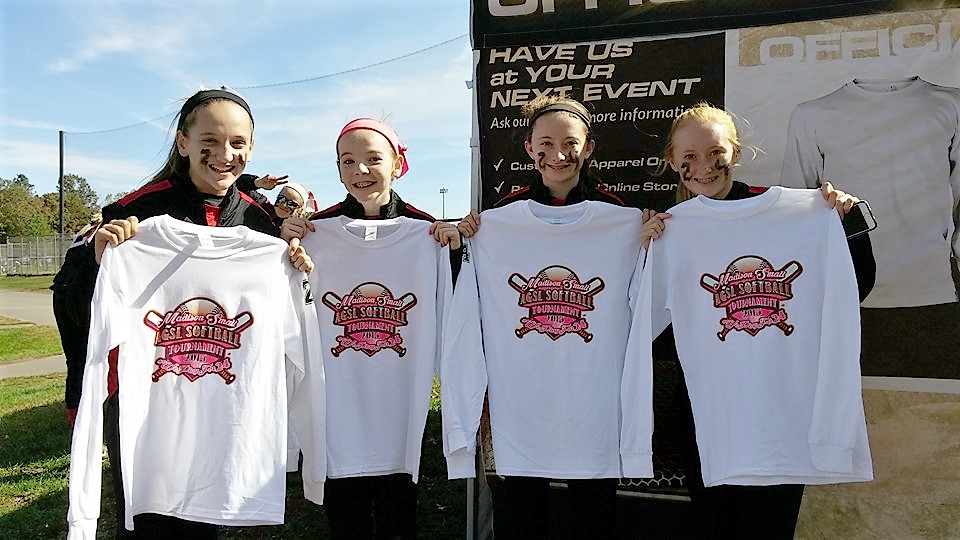 "The large number of entries for a first-year event was amazing. Seventy teams far exceeded the number of fields we had that we would have normally used for a 70 team event," Carver said. "I had to get creative to get all the games in. It was even more complicated because I had to make sure the older teams played early so the girls could make homecoming dances. It was a lot of work, but it was a great cause."
Fielder's Choice '02 – one of the many participating teams – showed their support for Madison and her family by bearing Madison's No. 24 on cheeks and arms and sporting the hashtag #WePlayFor24 on their team helmets.
"We chose to play in the Madison Small tournament to support the Madison Small scholarship fund. Erika — our oldest daughter — played with many of Madison's former teammates," FC '02 head coach Mike Elias said. "A third of our 14U team lives in Ashburn, and it meant a lot to them to be able to play in the tournament."
At noon on October 10, a moment of remembrance was observed at all 17 fields for a one-minute period.
https://www.youtube.com/watch?v=OMUdnLfgiFc
Money raised this past weekend will go towards a scholarship awarded yearly to former AGSL players that have demonstrated sportsmanship, citizenship and commitment to the game of softball.
"We will not have the final numbers as to how much money was made for the scholarship until we have received all the final costs," Keyser said. "After all the expenses have been paid, the remaining money, plus any money that was donated specially to the scholarship, will be used to award scholarships through the AGSL Madison Small Scholarship Fund."
Keyser said she was lucky to have a team of individuals that helped her and were also responsible for bringing this tournament to fruition:
Tim and Rachel Small (Madison's parents)
Dave Carver (PRCS)
BC Clarke & Eddie Small (USSSA)
Sarah Boyle (Madison's friend and former teammate)
Dan Boyle (Madison's former Shooting Stars coach)
Jason Collins (AGSL)
30 plus volunteers that served as field supervisors, runners and concession stand workers
She also said she wanted to thank many of Madison's friends who came home from college for the weekend to attend the tournament and honor her memory.
The love for this second baseman and her family was evident this past weekend.
"Madison was many things," Keyser said. "Kind, determined, dedicated, beloved, talented, influential…and missed."
10U/C
Champion: Arlington Sage 2005
Runner up: Leesburg Revolution
10U/Open
Champion: VA Crushers
Runner up: Ashburn Shooting Stars
12U/C
Champion: Loudoun Liberty
Runner up: Fauquier Fusion
12U/Open
Champion: Fielder's Choice
Runner up: VA Glory
14U/Open Gold Bracket
Champion: Ashburn Shooting Stars
Runner up: Manassas Blaze
14U/Open Silver Bracket
Champion: Fauquier Fusion
Runner up: VA Cannons
16U/B
Champion: Summit Point Tsunami
Runner up: Loudoun Inferno
High School Division
Champion: 16U Ashburn Shooting Stars Gold
Runner up: Redbirds 16U Black